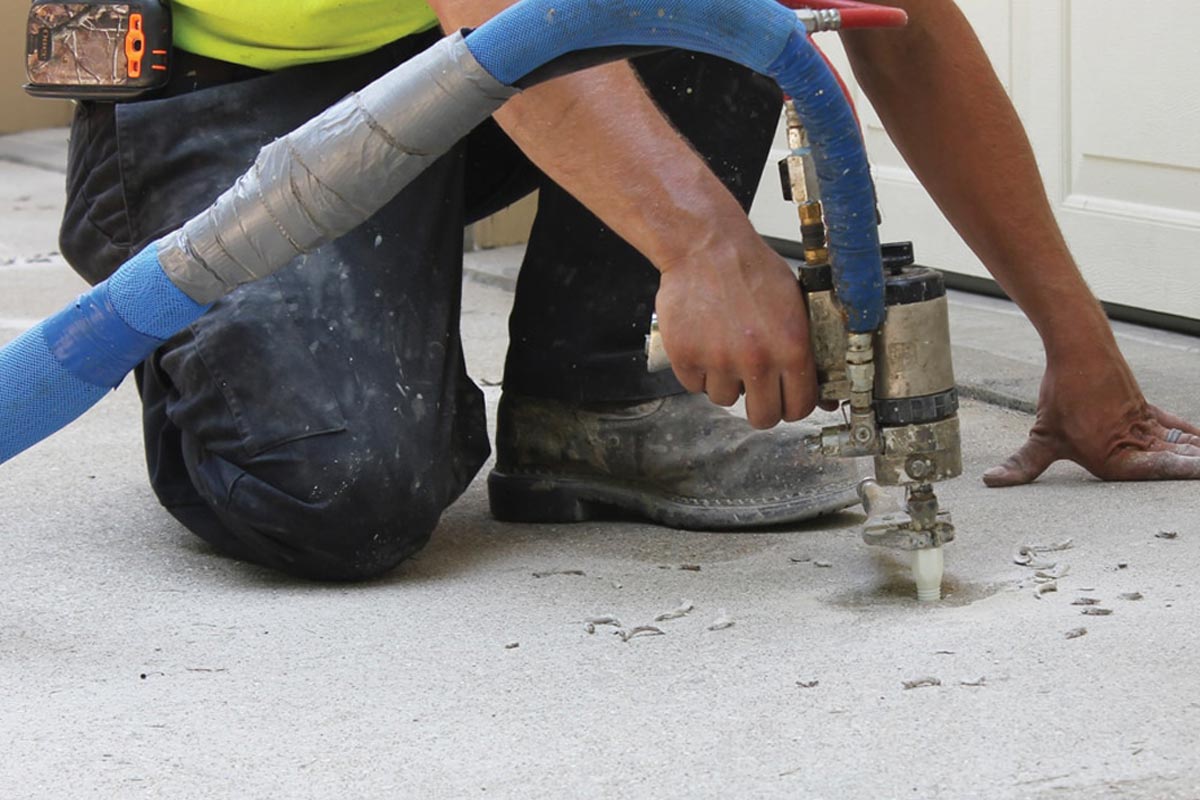 Concrete is one of the most versatile materials available to a DIY enthusiast. It could be the ideal material to use for anything from functional foundations, walls, and pillars to the more decorative floors, patios, counters or structures. That said, for the average DIY enthusiast, you need to know some things about concrete to ensure that you keep yourself, the building, and others safe.
Let's look at safety first
With a few basic precautions, concrete can be one of the safest building materials in use. Following these simple guidelines will help keep it that way.
Protect skin – Skin irritation and chemical burns are among the most significant risks for those working with concrete. Fresh concrete in skin contact can result in severe burns and the damage can be done before you realize and progress quickly, requiring urgent medical care. Both alkaline and hygroscopic effects will damage skin even through clothing. To protect yourself, wear waterproof pads on knees and elbows and waterproof gloves on your hands. Choose long-sleeved clothing and wear high rubber boots if you need to stand in fresh concrete. Ensure you regularly wash with pH-neutral soap and clean water.
Protect your eyes and head – eyes are vulnerable to concrete dust as you move the components or mix it and splatters once mixed. Depending on the size of the job, you should seek to wear full goggles or side protected safety glasses as a minimum. If you are working at height or with larger equipment, it is also strongly advised to wear head protection.
Protect your back – even in small quantities, the materials required for concrete, cement, aggregate, sand and water are heavy. Remember to keep your back straight, legs bent and lift, keeping the weight close to your body and weight between your legs. While lifting and carrying, stay upright and do not twist at the waist. If you can get help, do so. It is always better to over than under staff a job.
This may all sound a little dramatic, especially when the job may only be a small one, but chemical burns can progress long after the area is washed, so you may only feel the worst of it many hours later!
What else you need to consider
The terms concrete and cement are often used interchangeably. However, concrete is the building material and cement is just one of the ingredients. Cement combines with aggregates, sand and water to make concrete. Now that's clearer, the next steps are crucial to getting a safe and durable job done.
Mixing – The mix will determine how easy it is to do the job at hand and the curing time. Getting it right will be down to the job you are doing and the internet is an excellent source of information on mixing ratios for particular applications. Now is also the time to choose whether to add concrete dyes or decorative additives into the mix. Large or more complicated jobs may benefit from a concrete additive or plasticizer or rain screen.
Reinforcing – Ensure that, where needed, you use appropriate reinforcing mesh or rebar. Concrete itself requires additional support to be fully structurally sound. Using steel mesh or bars that have similar expansion properties to concrete during temperature fluctuations is essential for structural integrity in walls, foundations or even garden ornaments.
Finishing – Concrete is now readily made decorative as well as functional. By adding cosmetic additives to the mix, such as glass and glitters, you can create flooring and work surfaces that are truly beautiful. You can also take the opportunity before hardening to impress decorative stencilling, pieces of glass, fossils or even family memories with names and dates.
Now you feel confident to tackle the concrete jobs, here are some tips for homeowners on checking and maintaining your home, so you know when you can tackle the job or when to call in the experts.