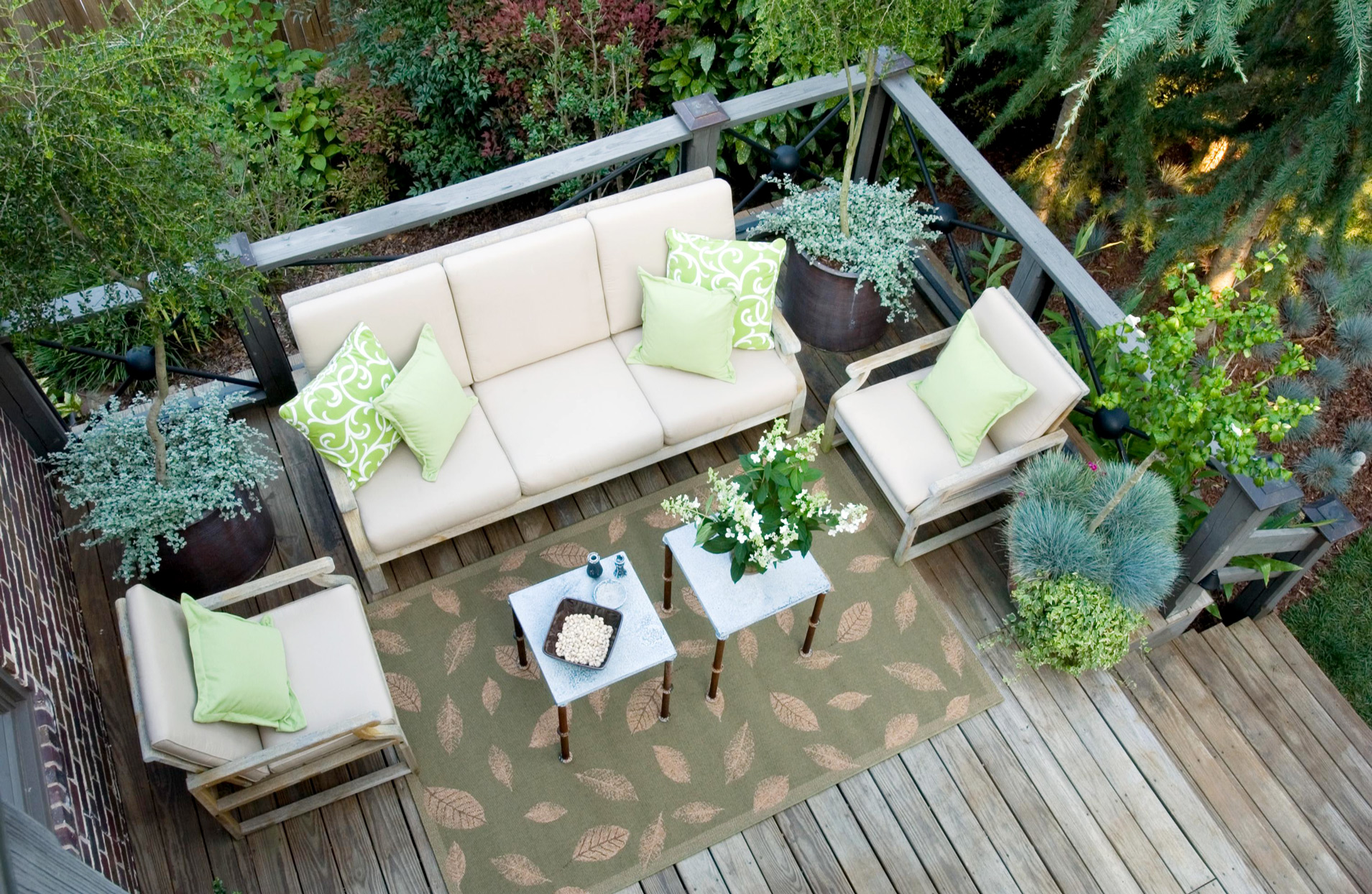 Summer is here and the sun is out, and will hopefully stay for a while, so it's time to get outside and really enjoy your garden. And that means investing in some garden furniture that will work well for you and how you use your garden. There is such a wide range of outdoor garden furniture out there that it can be really difficult to know exactly what you should be looking for.
This handy guide to buying garden furniture has been put together with that in mind and will take you through some of the options that are available.
Style
The style of garden furniture that you opt for may very well be determined by the type of garden that you have. If you only have a small garden then you will want something more compact that will fit nicely into the space that you have, and a bistro set is a great option for a smaller garden; particularly a courtyard one. If on the other hand you have a good-sized garden, you may want to consider something a bit bigger. The good news is that modern garden table and chair sets come in a range of different sizes and there are even those that will comfortably seat 10 people. If you do plenty of entertaining and would love to use your garden with guests, then if you have the space, it is well worth investing in something a bit bigger.
If you just want some seating for your garden, then there are really two main options available to you. The first is a traditional garden bench. These are a great option if you would like to move them around the garden from time to time as they are not too heavy and cumbersome. They also work really well in smaller gardens or a more traditional cottage style garden.
If, however, you want something a little larger, that you can really get comfortable on then a garden sofa is the perfect choice. If you add a coffee table this offers you a great place to relax with a good book and a cold drink close to hand. This type of furniture looks great on decking.
Maintenance
Of course, you will also want to consider just how much maintenance work you want to undertake on your garden furniture in order to keep it looking its best.
Wooden garden furniture will need sanding down each year and then treating. As it is important to carry out this work in the dry you will either need to wait until the weather is good or you will need a good-sized garage that you can use. This maintenance can be time consuming.
Plastic furniture needs less maintenance but it can get rather grubby if left outside over the winter so it will need a good clean. The other things to consider with this type of furniture is that in strong winds it can blow around and become damaged, so if you cannot store it in a garage you will want to ensure that it is in a secure place in your garden when not in use.
Cast iron garden furniture is certainly sturdier when it comes to the elements. Whilst it does need maintenance, this is not too difficult to undertake. Rust should be treated, flaky paint removed, and a new coat of paint applied to the prepared surfaces on a regular basis.
It goes without saying that any cushions on your garden furniture should be removed after use and stored inside. This will help protect them against any rain that could cause them to become damp and lead to mildew issues. The more expensive sets have cushions that are showerproof.
Purchasing garden furniture that is right for the space you have means you don't have to change it year on year, so take your time and consider what you want to get out of it. That way, you can choose the pieces that are sure to last you for years to come.