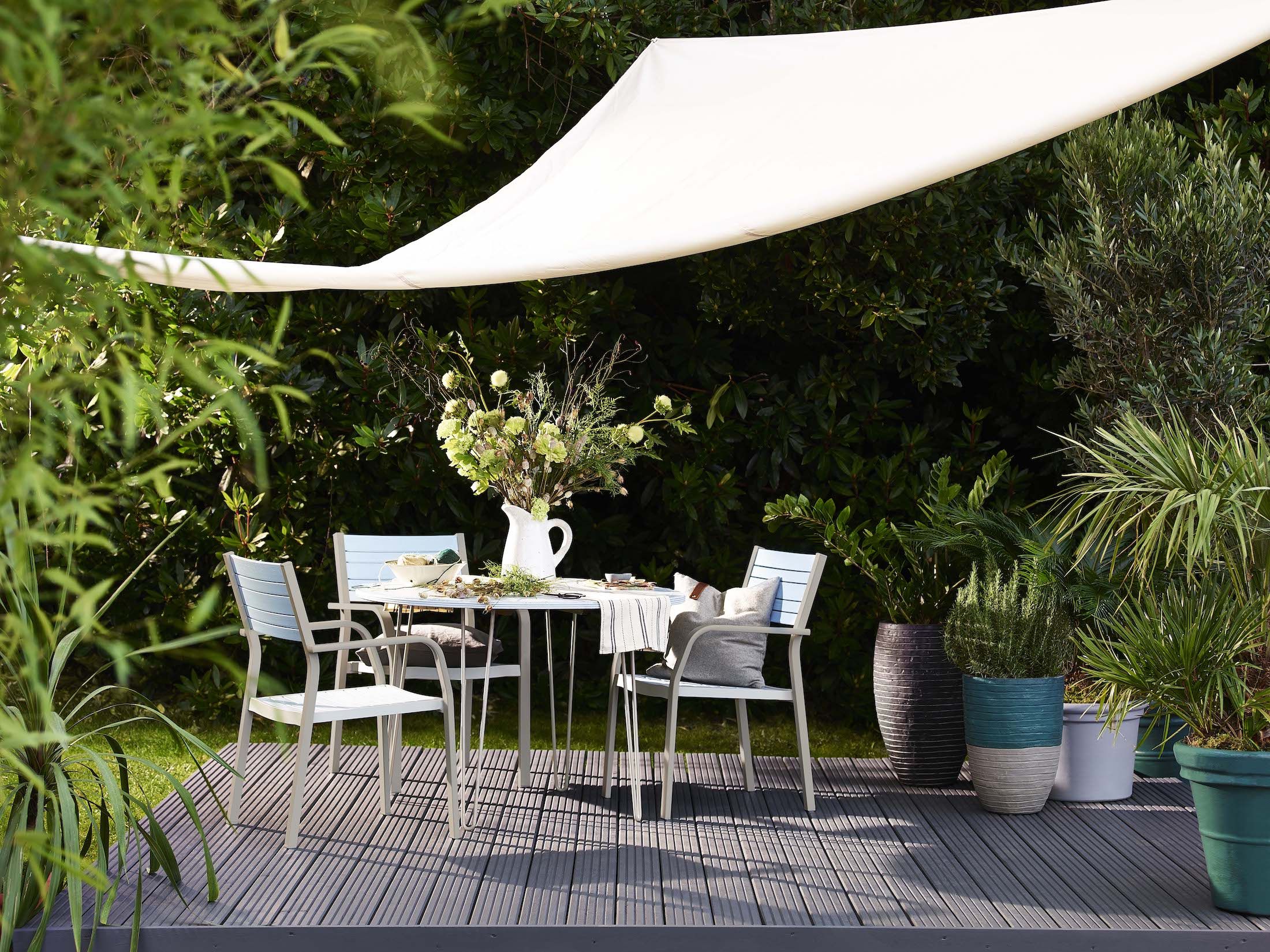 Spring has sprung. There's a grand stretch in the evenings. I need to have the central heating on less. Oh, and summer is just around the corner. After being hunkered down indoors for months on end (this year especially), the change in the seasons means it is finally time to pull the covers off the garden furniture and have a good look around to see what needs doing in the garden.
Last spring/summer, when everyone was buying everything under the sun during the first lockdown, we got a few bits and bobs to make sure we could spend most of the day out in the garden. Now though, I'm looking at my fences and a south-facing gate that I know needs a good lick of paint to look the part. If you're in the same boat as me, what paint colours should you be going for in the garden?
Here, in no particular order, are my thoughts on how you can find the ideal paint colour for your garden.
Don't go matching your bush!
I have a quite small and enclosed garden with hedges on three sides and our gate right in the middle. The hedges don't shed much in the colder months and have a deliberately darker shade of green. You might look at your hedges and go, "I wonder should I get a matching colour?" I can answer that for you: Please don't!
Matching colours won't provide contrast and can give the illusion of your garden shrinking down. If you're going to be out there all day in the summer, you don't want the space to feel confined, especially if one or two sides of your garden have brick/concrete walls. I recommend reading this article on painting brick exteriors to get a better idea of making it work for you.
Off-white is all right
Here in the UK, if you look out your windows and have a peek into neighbouring gardens, you'll find that areas painted bright white don't look the best. Unlike the sunny Mediterranean, weather conditions here mean anything you have in a basic white will look too bright on dull days and be prone to looking dirty on sunny days.
The solution? To go off-white and lean towards greyish/bluish hues. Dulux some great off-whites for gardens. I recommend shades like Tranquil Dawn, Willow Tree and Polished Pebbles if you're painting exterior walls. (To get an idea of what Tranquil Dawn look like, The Paint Shed has it available in pretty much every Dulux paint type right here). When it's the likes of your fence or doors, and you have flowers or green already surrounding, a light slate colour or deeper blue (avoid navy!) work best. Remember, most days of the year here in the UK can get quite grey, and you don't want shades that can become eyesores. Speaking of shades…
Can't I just paint the garden pink?
I wish you could, but using bold colours like pink, lime/neon greens, yellows, and blues can turn your garden sour quickly. If you want to use bolder colours, it is ideal for sticking to a small area or piece of furniture and work from there.
So what does that mean? Well, without telling you not to paint your garden shed the same colour as a highlighter or candy floss, think practically and ask yourself, "will this colour stick out like a sore thumb?".
I believe you should use bold colours in small furniture items like cushions and throws as they're much easier to change than spending all weekend painting a fence a bright colour and realising it looks horrible. But, if you're brave enough, a few splashes of bolder colours here and there could work for you.
Ready to get your garden in tip-top condition?
Thanks so much for reading. If you're gearing up to tackle the garden on the weekends now the weather is picking up, don't forget to read the latest articles in the patio, lawn & garden section of the website. There are some great recent articles on cleaning up your garden, furnishing garden rooms, and tackling weeds.