For centuries, exposed and natural bricks have provided charms to businesses and homes worldwide. Bricks are made of soil-based clay, which provides the natural texture and patina that's comforting, warm, and unique. With long-term exposure from water leakages, bricks can appear damaged, however, they are not.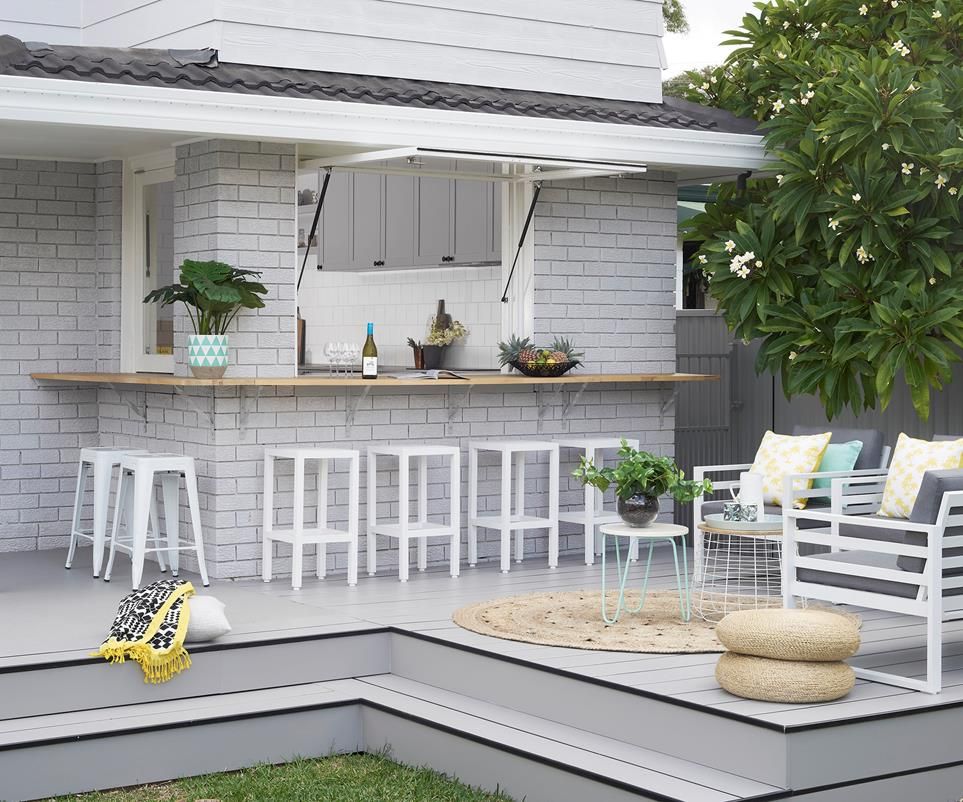 There are plenty of reasons why most homeowners opt for painting their brick exterior. For some, it provides an on-trend and fresh look, while others reconsider painting to increase the market value of their home, especially if they place it on sale. While renovations are essential factors to beautify your house, there are pros and cons to the process and you should consider hiring professional house painters to do the job if you want a neat finish.
Benefits Of Painting Brick Exteriors
Painting your brick exterior is a practical decision. Whether you plan to do it by yourself or hire professionals that are perfectly right and experience the process, it's essential to know the benefits associated with the process. If you have doubts about doing the job alone, you can opt for reliable experts to simplify your life. The guys from Neighbourhood Painters are experts in painting almost any surface. They are a dedicated group that guarantees excellence when it comes to painting exteriors.
It enhances the curb appeal of your home which adds value if you plan to resell it. With the right color selections, your bricks can provide a huge visual impact once repainted.
It enables you to keep your bricks clean. While the natural texture of bricks is porous which is prone to debris and dirt, when you paint, it provides a smoother surface that is easier to clean through seasonal power wash.
Painting your bricks created invisible protection from unwanted elements. The new paint acts as a sealant that protects your house from seasonal changes in the weather and precipitation.
Paint reduces and protects deterioration and fading of the home exterior.
With the benefits you can get with painting your bricks, there are also essential factors to consider. These include occasional repainting jobs to keep your exterior looking fresh and clean.
Painting brick exterior is permanent. While it can be expensive to remove paints, repainting with a variety of colors can be an option or you can opt to stay on the same hue for a longer time.
Another thing that you have to remember is that you'll need power wash cleaning as often as needed as the painted bricks are prone to mildew and dirt.
Tips To Successfully Paint Bricks
Bricks are chosen for their unique aesthetics, durability, built-in hues. Houses that are made with bricks are crafted professionally for homeowners' convenience. It does not mean painting them will reduce their artistic beauty.
Here are expert tips on how to successfully and perfectly paint brick exteriors.
Repair bricks that are chipped or deteriorated. While most homeowners think that repainting chipped or deteriorated bricks is the answer to damaged bricks, that will only make things worse.
Use only premium-quality paints. There are specific paints used for painting bricks due to their nature. You may need to use a primer at the same time.
Hire professional painters to do the job right and perfectly. The right people will do the job as they should be. They're experienced enough to know which paint and materials to use.
Consider a few exterior changes before painting. Since brick painting is permanent, you'll have to be completely sure about the process.
Remove old paints, repair damages, and clean the brick surface before painting. Professional painters suggest removing old paints or repair any damages before repainting as this improves the water-tightness of your wall.
Keep your paints beautiful and natural. These vary per the homeowner's preferences. Some people would want to retain the natural appearance of their bricks with the luxurious patina while others opt for a total makeover.
Conclusion
Painting your bricks enhances the visual impact and curb appeal of your home. Whether you are planning to increase the market value of your home or want to improve its appearance, opting to hire professionals will simplify the job and avoid any possible mess and additional cost.
Skilled painters know what to do and how to beautify your home through painting. This also guarantees longevity and success of work at a lesser time, which is beneficial at your end.