The hustle and bustle of the world around us becomes increasingly louder each day. It seems that there are always neighbors or family members playing loud music, street traffic, and other bothersome noises when you are working or trying to receive a little peace of mind.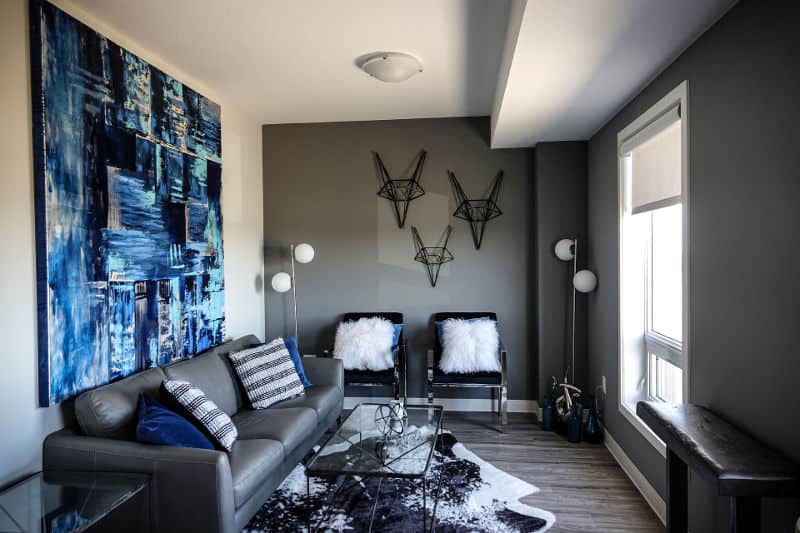 Perhaps you live in a small apartment in the city and the sirens drive you crazy. Maybe you are raising your family in a large home in the suburbs and your teenager is planning on making it big with his rock band. No matter what situation you find yourself in, just about anyone can see the value in soundproofing a room.
Not only does soundproofing provide the quiet you are looking for, but it also increases your home's appeal to buyers and demands a higher asking price once it is put on the market. If you have been considering soundproofing as a means of increasing your home's value while introducing some peace and quiet into your life, keep these professional tips in mind.
Install Weather-Stripping Around Doors
Weather-stripping is one of the easiest ways to achieve a soundproofing effect. Although it will not keep out all of the noise, you will be surprised at the difference weather-stripping makes. You can buy peel-and-stick foam weather-stripping at any home improvement store and install it around the doors yourself. For added effect, use a door sweep to close the gap between the bottom of the door and the floor.
Use Rugs Efficiently
If your first attempts at soundproofing are DIY jobs, the proper use of rugs is another way you will see a significant difference in the noise level in your room. If the floor is wood, tile, or laminate, area rugs will absorb a great deal of sound. Generally, a thicker rug provides a more noticeable effect. However, you can also use rug pads underneath the rugs to absorb more noise.
Install Soundproofing Rafts
Rafts that are attached to the sides of studs within the wall are a very effective way of soundproofing a room. Unless you are especially adept at home improvement work, you will likely have to call in the professionals for this one and you'll be glad you did. The raft is attached and works in conjunction with a metal hat channel or wood furring next to the drywall to focus the noise into a silicone core, which ultimately kills the sound.
Double Up on Drywall
This method of soundproofing is a large undertaking and is used primarily in extreme cases. If you can't seem to achieve the effect you are looking for through other means, you may consider placing an additional layer of drywall over your walls and ceilings. The drywall should be attached with a dampening compound, which is a special caulk that absorbs sound. A project on this scale is not a small one but provides optimal effects if you choose to do so.
Library Effect
Another ambitious project you may consider is building bookshelves into your walls. Bookshelves are often a favorite with amateur woodworkers and DIYers, as they reduce sound in a room while showing off your building skills. A thick layer of books provides a buffer that will certainly absorb a lot of noise. Just think of the quiet environment of libraries- you can achieve this same effect at home!
Keep Outdoor Noise Outside
No matter where you live, it is likely that much of the noise in your room comes from the outdoors. This is a relatively easy fix if you just invest a little time into the project. Noise-reducing curtains are a great way to keep both sounds outside and darken the room. If you are looking for a more economical option, you can often achieve the same effect by hanging heavy blankets over the windows. If these choices are not appealing to you because you prefer a more attractive option or one that doesn't block out the natural light, you can also invest in custom-made window inserts. These clear glass panels can be installed inside your windows to block out noise without impeding your view or the light your room receives.
When you need to find a way to create a more peaceful environment in your home, soundproofing is an option that can bring years of contentment and add value to your home if you ever decide to sell. There are many ways to achieve a soundproofing effect for any room in your home. Whether you are handy enough to perform some of these enhancements on your own or you decide to call on the services of a professional, you will be sure to find that soundproofing achieves the quiet you have been seeking.