Outdoors, we try to protect ourselves from dust, pollen, and pollution as much as possible. But we are not very cautious indoors. Many times, indoor air is as polluted or even more polluted than outdoor air. With the recent pandemic, and people spending most of their time at home, it is now essential more than ever, to ensure that you are breathing in clean, pure air.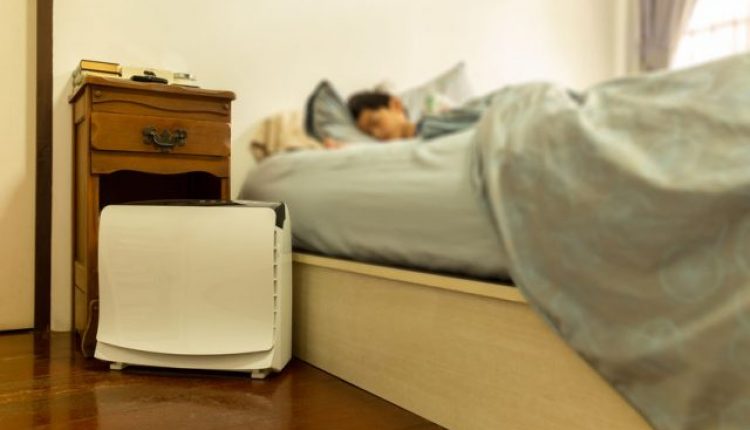 Air purifiers can help you keep indoor air clean. If you live in a region with high pollution levels, or if your house has a lot of pet dander or dust in it; air purifier filters can clean the indoor air and make it safer for breathing.
Here are top 5 things to consider when buying an air purifier.
Why is an air purifier necessary?
Air purifiers help to maintain a clean indoor environment by giving you filtered air to breathe. They also remove dust, mold, and pet hair to keep you from inhaling it. Air purifiers are also beneficial for family members who suffer from allergies or respiratory conditions like asthma. Air purifier filters catch all the harmful particles in the air.
What size of air purifier do you require?
The air purifier size will depend on the square footage of the room you want to purify. Also, while choosing an air purifier, it's vital to see the ACH (air change per hour) rate. This refers to the number of times an air purifier filters the entire volume of air in the room every hour.
Generally, air purifiers that can clean the air four times an hour are considered good options for people who have asthma or allergies. Based on this ACH, a small air purifier will do for a room that is up to 300 square feet. For a room that is between 300 and 700 square feet a medium sized air filter is required and a large one for rooms bigger than 700 square feet.
What are the important features that you should look for?
The most important feature in purifiers are the air purifier filters. Look for air purifiers with multiple filters or HEPA (High Efficiency Particulate Air) filters. Next, you must check whether the purifiers have an Energy Star Rating. Wi-fi purifiers are also available for easy controlling.
Certain purifiers are equipped with air quality indicators. Easy mobility, remote controls, and multiple fan speeds are some other features you can look for.
Where should the air purifier be installed?
Bedrooms are the best place to keep air filters as you spend most of your time there. You can have more than one air purifier if you want to purify multiple rooms simultaneously. Or you could move the purifier from one room to another as and when required.
What does air purifier maintenance include?
Air purifier maintenance majorly includes changing of air purifier filters. HEPA filters last for a year or more while carbon filters last for 6 months. Certain filters can be washed and reused.