SPA treatments are all the rage these days. Having a bad day at work? A quick facial with aromatherapy may just be to the trick to melt the stress of the day away. Feel bloated and tired? A detox therapy may rejuvenate and energize. Have a sexy date and want to look your best? A body wrap and polish will give you an extra glow to match your killer outfit.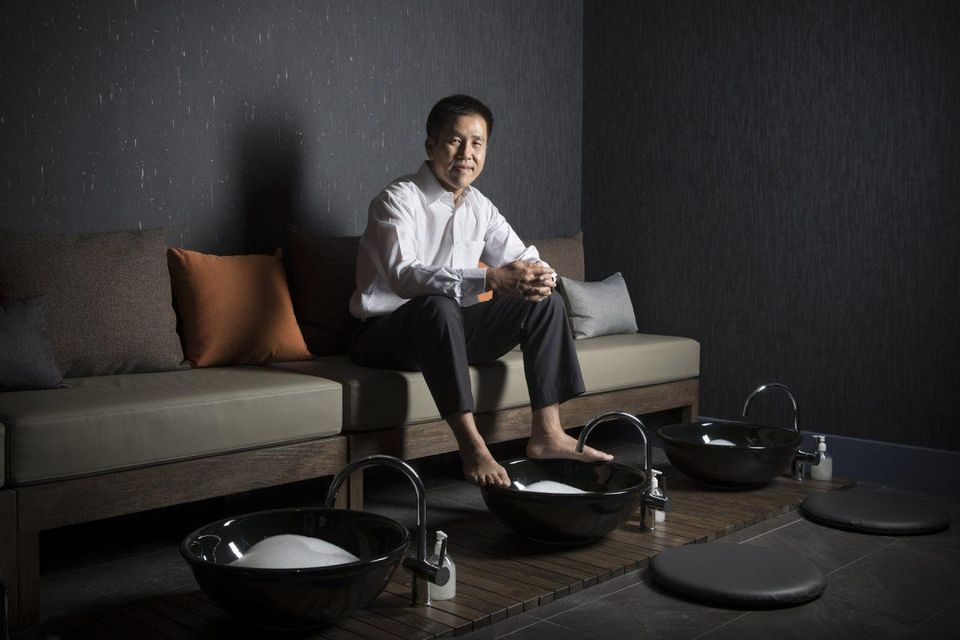 Hectic lifestyles and improving standards of living fuel the demand for medical spas and other wellness treatments. According to market research, the global spa market is expected to make the fastest growth and may reach up to $154.6 billion by year 2022. With the increase in demand of wellness services, spa resorts and beauty salons cropped up like mushrooms in order to cater to these consumer demands. With this sea of spa and wellness clinics, the challenge now is how to distinguish your spa and wellness clinic from all others of the same class?
Ambiance, range of services and expertise are among the considerations to ensure that your spa perfectly meets your customer needs. However, another key ingredient which most spas tend neglect is the quality of their equipment, more particularly, the facial bed.
The Fuss that Facial Beds is All About
The facial bed is a key equipment in any spa since it used in a number of services. Thus, the quality of the facial bed reflects how a spa clinic cares for their clients. An old and worn out facial bed is not only unsafe, but it also negatively impacts the perception of a potential client. Afterall, who would want to lie down on a dilapidated and possibly unclean bed?
There are a wide variety of facial beds available in the market, ranging from low-end ones available on online shops to highly customizable ones from reputable vendors. With this variety of options, it is easy to get lost in this sea of choices. Hence, this article will guide you on how to choose a right facial bed for your business.
1. Facial beds should fit the range of services
Spas and wellness clinics should offer a wide array of services. The more services offered, the more clients would likely to patronize your clinic. For instance, a walk-in client may intend to get only a facial. But later, she decides she also wants a hydrating skin therapy as well. Thus, your spa should have a facial bed that accommodates both a facial and hydrating skin therapy. Hence, you should opt for a facial bed which can service a variety of treatments. This ensures a smooth flow of treatments and will not cause inconvenience to your client.
2. Client comfort
Since some treatments may take a number of hours, it is important that your clients are in a comfortable position. Thus, your facial bed should be easily adjustable to get the right height, back and foot rest and seat incline. It is recommended that your facial bed have a footswitch to control these adjustments with your foot, leaving your hands free to continue the treatment.
3. Customizable
Different clients have different needs and comfort levels. What may work for one may be entirely uncomfortable with another. Hence, the facial bed should have customization options such as reversible armrests, removeable or extendible head and footrest, or head rests with removable cushions to reveal a facial hole.
4. Sturdiness and safety
While a facial bed should be comfortable, it should also be sturdy as well. A facial bed should not only have plenty of cushioning but can also withstand the weight and body size of any client. A sturdy facial bed will not only ensure the safety of your client but will also give you a peace of mind to focus on your work.
5. Fits with your environment
Your facial bed should complement the type of environment you wish to cultivate in your spa. For instance, if you want a sleek modern look, your facial bed may be in tones of grey or ivory with minimalistic designs.
Space is also an important consideration in choosing the right facial bed. The dimensions of your facial bed should perfectly fit into your space and should not give you a cramped look.
It is also recommended that the motors in your facial bed should be whisper quiet. Loud whirring noises can not only disrupt your work but it will also break the calm, stress-free environment you are building on.
6. Look at the quality of material used
Low quality materials result in lower customer satisfaction. A client will truly appreciate the feel of quality materials touching her skin. Further, quality materials also reduce repair costs as it will not need any frequent replacement.
7. Buy from specialized suppliers
It is tempting to buy cheap facial beds from just about any shop. However, you should consider shops with specialization in this industry. These specialized shops can lend you their expertise in deciding which facial bed you should get after considering your budget and your needs. Further, specialized suppliers ensure that you get quality products since they also have a reputation to uphold in their industry.
8. After sales services
You should also consider after sales service such as warranties and customer service. A facial bed without a warranty may be cheaper but should these facial beds get damaged within the year, you will be forced to pay for repair costs or even buy a new facial bed altogether.
Also, customer service is very important since you may have questions and issues even after you purchase the product. A shop with good customer service can resolve these questions or issues with the least hassle on your side.
Conclusion
With the competitiveness of the spa industry, it is essential that your business should stand out. Any spa can offer any range of services but what will distinguish you from the rest is your involvement in your client satisfaction. And nothing can reflect this involvement more than your choice of equipment. Thus, always go for higher quality products as this reflects how much you care for your clients.