Vacuum cleaning is a simple job. There are nevertheless several things to consider. It is better not to vacuum everything you encounter. And a well-maintained vacuum cleaner lasts longer.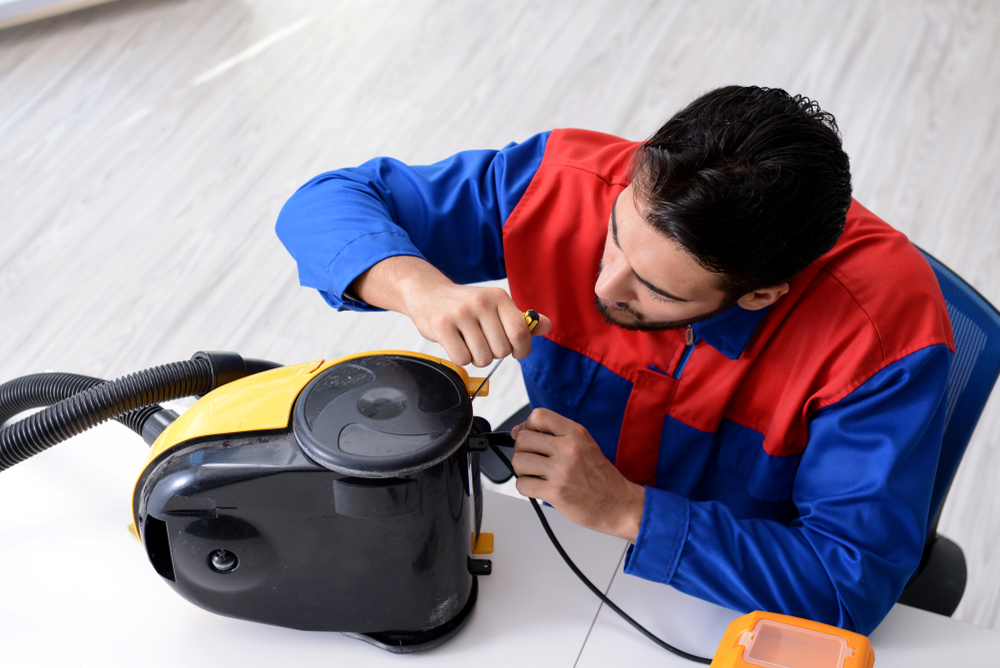 Maintenance of your vacuum cleaner
Proper maintenance of your vacuum cleaner ensures that you will enjoy your vacuum cleaner for as long as possible.
However, if you are careful when buying, the hassle of maintenance can be avoided. You can also avoid the hassle of taking the buying decision as you can go with these best vacuum under 200 list, which is also budget-friendly.
You can prevent problems with these maintenance tips.
If you replace the vacuum cleaner bag or empty the reservoir before they are full, the vacuum cleaner will suck better, and the engine will last longer.
Protect the engine by regularly cleaning or replacing the filters of your vacuum cleaner. The manual states how often you have to do this.
Also, clean the nozzles of your vacuum cleaner. This way, you prevent damage to the vacuum cleaner and the floor.
The vacuum cleaner hose is fragile. We often receive complaints from consumers who have broken the vacuum hose prematurely. An important way to save your vacuum cleaner hose is to ensure that there is no kink in the vacuum cleaner hose when you store it. If necessary, disconnect the hose when storing the vacuum cleaner, and ensure that the vacuum cleaner hose is not pushed tightly against the wall or door when it is stored.
If dust or other dirt gets into the wheels, they will run smoother and may damage them.
Do not pull the plug by the cord out of the socket.
Turn off the vacuum cleaner before you unplug the power cord.
Dust allergy tips
Are you allergic to dust mites? Then there are some useful tips to keep your house dust-free:
Choose a vacuum cleaner with a good score on dust emissions and suction performance.
Ensure that the dust bag or container is positioned correctly so that the end of the hose fits properly.
Ensure that the vacuum cleaner filters are positioned correctly so that no air can leak through them.
Replace or clean the dust bag or container regularly. Have someone else do this for you.
Dust drips in the air when vacuuming. Do you have a lot of dust? Then it's best to have someone else vacuum clean.
Vacuum quietly so that as few dust particles fly as possible.
The dust particles still swirl around for half an hour after vacuuming. Ventilate the room well.
Mop hard floors after vacuuming.
For more information and tips, visit the Long Fund website.
What are you sucking up?
Do not absorb any building material
Do not use your good vacuum cleaner for building material. This is often so fine that the filters get clogged, and the engine can break. Use a building vacuum cleaner or an old vacuum cleaner that can break. Sweep up building material with a sweeper and can, and then mop saves your vacuum cleaner.
Do not vacuum up any liquid
Normal sled vacuum cleaners are not made for vacuuming up liquids. Filters get clogged, and the engine can break.
Watch out for bulky waste
Do not use the good vacuum cleaner for garage or shed floors. Stones and the like can get stuck in the bristles, this can damage a good floor. And the dust bag can tear due to sharp objects.
Use a vacuum cleaner
Do you want to suck up more than a normal sled vacuum cleaner can handle? Then use a special vacuum cleaner or multi-vacuum that can suck in liquid, coarser and finer dirt.
When do you use which mouthpiece?
With a vacuum cleaner, you often get a number of nozzles and brush heads. There are more and more different types of mouthpieces. Which mouthpiece can you use for what?
Supplied brush heads
These brush heads are often supplied with the vacuum cleaner:
Crack nozzle: handy for along the skirting boards or, for example, in the slit of the sofa.
Furniture nozzle: for, for example, the sofa or mattress. You can also vacuum heavy curtains with this mouthpiece.
Soft brush: easy for smaller surfaces such as the corners on the stairs or windowsill.
Standard combi-nozzle
All vacuum cleaners are supplied with a combi-nozzle. This is a mouthpiece that you can switch over for hard floors or carpets. The brushes then slide in or out. Handy, because you don't have to change your mouthpiece.
Parquet nozzles
Mouthpieces especially for parquet, have soft, longer brushes to prevent scratching the floor. Our test shows that the standard nozzle causes no scratches, and a parquet brush is not necessary for the best result.
Turbo and electric brushes
These brushes are intended for carpet. They would better remove dust and, for example, pet hair from carpet. They are not suitable for hard floors and also not for delicate materials. These can be damaged.
Read more about vacuum cleaner nozzles and look in the vacuum cleaner comparator, which nozzles are supplied with the vacuum cleaners.
Troubleshooting and repair
Many vacuum cleaner problems are, fortunately, easy to solve. Proper cleaning of filters can, for example, already solve something.
Does the cord stop roll? Drip or spray some lubricant on the shaft of the retractor.
Are the wheels no longer running smoothly? Remove them and remove dirt.
You can often repair the vacuum cleaner yourself, all with the help of vacuum cleaner expert blog homeplix's instructions on the internet.
There are parts websites that may sell the right vacuum cleaner parts. In 2020 we conducted a study into the service life and repairability of vacuum cleaners. This showed that vacuum cleaners could often be easily repaired, provided that the parts are available.
If that fails to fix the vacuum cleaner, read more about the maintenance of a vacuum cleaner.