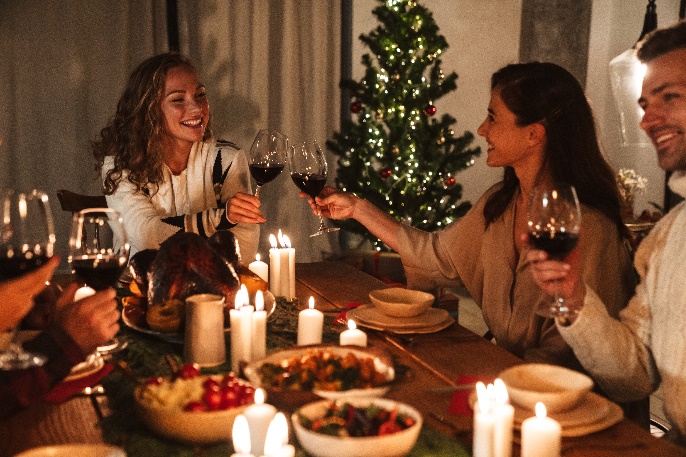 The holiday season is a time for warmth, togetherness, and thoughtful gift-giving. When you have a loved one who revels in the world of home improvement while appreciating the finer things in life, such as a well-crafted glass of wine, you have a unique opportunity to combine their passions into unforgettable Christmas gifts. In this article, we will delve deeper into the art of pairing home improvement with wine, presenting a carefully curated selection of seven wine-inspired gifts that will not only enhance their wine-drinking experience but also contribute to their ongoing home improvement endeavors.
These gifts transcend the ordinary and are sure to leave a lasting impression this festive season. So, let's explore how you can elevate your Christmas celebration with perfect wine and these ingenious wine gift ideas tailored to the discerning home improvement enthusiast in your life.
Wine and DIY Tool Sets:
Why not combine the pleasures of home improvement and fine wine with a wine and DIY tool set? This gift idea pairs a quality bottle of wine with essential DIY tools like a multi-tool kit, a set of screwdrivers, or a versatile drill. It's perfect for someone who enjoys sipping wine while working on home improvement projects, as it ensures they have the tools they need close at hand.
Wine Rack:
A stylish wine rack is not only a functional gift but also a beautiful home improvement addition. Choose a wine rack that complements their decor and has enough storage for their wine collection. Whether it's a wall-mounted rack, a countertop display, or a free-standing wine rack, it will add elegance and organization to their living space.
Wine Cooler:
A wine enthusiast will appreciate a wine cooler that can store their favorite bottles at the perfect temperature. Modern wine coolers come in various sizes and styles, making it easy to find one that fits seamlessly into their home. This practical gift will enhance their wine-drinking experience and contribute to their home improvement efforts by keeping their wine collection well-preserved.
Wine and Paint Night Kit:
Combine wine with creativity by gifting a wine and paint night kit. This thoughtful gift includes canvases, acrylic paints, brushes, and, of course, a bottle of wine. Encourage your loved one to unleash their artistic side and create beautiful home decor while sipping on their favorite wine. It's a unique way to blend wine enjoyment and home improvement.
Custom Wine Labels:
Personalization adds a special touch to any gift. Surprise your friend or family member with custom wine labels that feature their name, a meaningful message, or even a picture of their latest home improvement project. They can use these labels to customize their wine bottles and showcase their unique style.
Wine and Home Decor Books:
For those who love wine and home improvement, a well-curated selection of books can be a valuable gift. Look for books that offer inspiration and practical advice on improving home interiors, landscaping, or DIY projects. Pair these books with a bottle of wine for a cozy night in, where they can plan their next home improvement project while savoring a glass of their favorite vintage.
Wine and Home Improvement Classes:
Consider gifting an experience rather than a physical item. Many places offer wine tasting classes or workshops on various home improvement topics. Find a local class or online course that aligns with your loved one's interests and schedule. This gift not only provides knowledge but also a memorable experience that combines two passions.
This holiday season, impress your home improvement enthusiast with wine gift ideas that perfectly blend their love for DIY projects and their appreciation of fine wine. Whether it's a wine and tool set, a stylish wine rack, a wine cooler, or a creative wine and paint night kit, there are plenty of options to choose from. Customization, thoughtful touches, and meaningful experiences will make these gifts even more special. So, raise a glass or your favorite wine, you can choose at 8wines.com to the joy of giving and home improvement this Christmas!