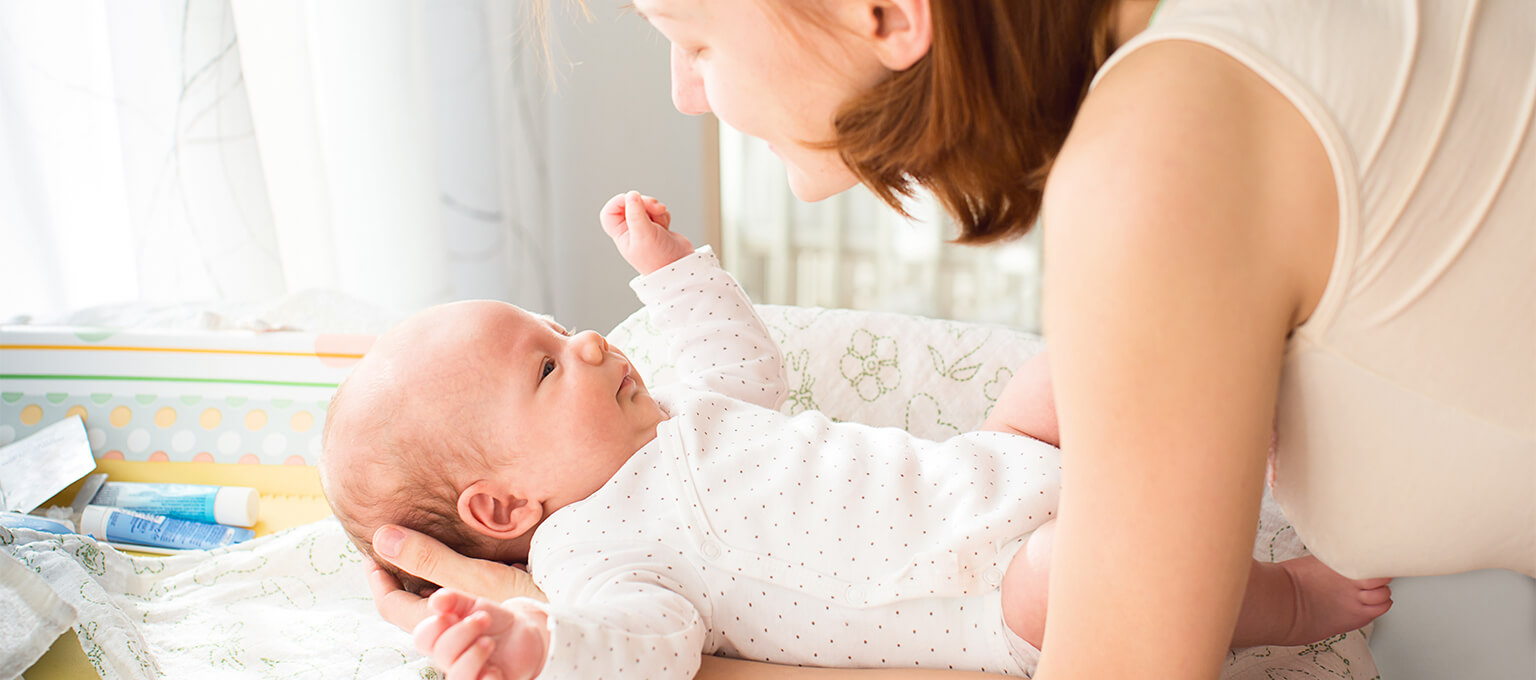 Preparing for the baby's arrival is an exciting task for new parents. Shopping for baby essentials is the least among all of them.
Ensuring all the baby supplies a newborn requires is pretty overwhelming. Buying all the stuff you will need when the baby is sleeping, and eating is just a few of the must-haves. Then consider when the baby needed changing diapers.
Setting up the nursery is another responsibility. First-time parents have to create a safe environment as the baby grows.
But what if, along the way, you missed a vital necessity? Avoid the last-minute shopping.
Check out this baby room checklist for new parents.
Nursery Furniture
Above all the nursery items, new parents must prepare furniture for the baby. It makes infant care a lot easier and safe.
Cozy Crib
A crib is where your little bundle of joy will stay most of the time. It should be safe and secure.
Look for a crib with clear visibility. Babies need 100% supervision at all times. Placing a camera is not enough to monitor their activities.
Most of the cribs today have a closed offside. Choose a barred design and visible on all four sides. It helps you see the baby even though you're a few steps away.
Also, find a minimalistic yet inexpensive and sturdy crib. Your baby's safety is the top priority, but it doesn't need to spend too much on it.
Right-Sized Mattress
New parents might be confused between an organic, foam, and waterproof mattress.
A significant number of mattresses are available at a reasonable price. Choose one which you think is the best for your newborn.
Buying a hypoallergenic crib mattress is a good choice also. It can still be of use even when the baby is older.
Don't forget to check the mattress fit to the crib. It should be firm, flat, and have less than two fingers allowance between the mattress and crib.
Multi-Purpose Drawers and Dressers
Newborns have unbelievable tons of clothes. That's why a closet is a must-have for them.
Buy a dresser that can house all the baby's clothes. Make sure it fits the washcloths, mittens, socks, and bibs too.
A drawer can be multi-purpose too. Use the surface as a changing pad kit.
New parents save money by utilizing the top of the drawer. Also, it lessens walking around the room.
Crisp Clean Baby Linens
Maintain the cleanliness within your baby's reach by including linens in the baby room checklist.
Crib Sheet
Choose fabric and linen with clear distinction of quality. Find cribs sheets that are baby-related products. Often, it is dependable and affordable.
Also, check for crib sheets that fit perfectly in your mattress to avoid creases.
Waterproof Cover for Mattress
Spit-ups and blow-outs are inevitable with infants. It's better to cover the mattress, yours and the baby's, with it.
Having a waterproof cover saves time in the wee hours at night. Instead of changing and washing the mattress, you only have to replace the sheets.
Feeding Gear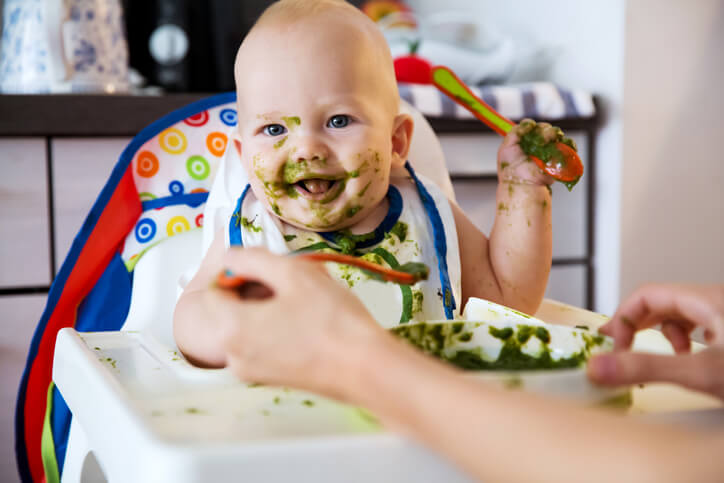 Newborn's mealtime is around the clock. It's better to be ready, whether you plan to breastfeed or bottle-feed.
Sterilized Bottles and Brush
Prepare around 8 bottles with newborn nipples. Try out different brands until you find what your baby prefers.
Also, include a cleaning brush and bottle-drying rack. Although it is nice to have a bottle sterilizer, it's not a necessity. You can boil the water bottles to sterilize them.
Nutritious Milk
Milk, whether it's breastmilk or formula, is also part of the baby room checklist. The lack of it means having a hard time soothing the infant.
Make sure to stock up the formula brand the pediatrician advised. Or pump breast milk in sterile storage bags for breastfeeding moms. Keep them refrigerated to avoid them getting spoilt. It's not easy to pump breast milk. Some mothers experience their milk getting dried up too early. To make sure you have ample supply, you need to eat healthy meals with warm soup and avoid getting stressed.
Nursing Chair
A nursing chair is essential. Feeding the newborn every hour requires an agreeable seat with good posture.
Find a chair that works well when parents feed, lean, swivel, and rocks the baby. A rocking chair is a convenient option too.
Diapering Gear
Diaper changing seems daunting for new parents. But gearing up with this baby room checklist will get you a hang of it.
Stock up Diapers and Wipes
Newborns wee and poop frequently. Changing diapers happen almost every hour. So, pile diapers and wipes in the nursery room.
Secure 2-3 large boxes of your baby's size. Make sure to refill it every time to avoid diaper trouble.
Include unscented baby wipes and diaper cream too. Review the contents and ensure its safe for the baby's sensitive skin.
Bathing Essentials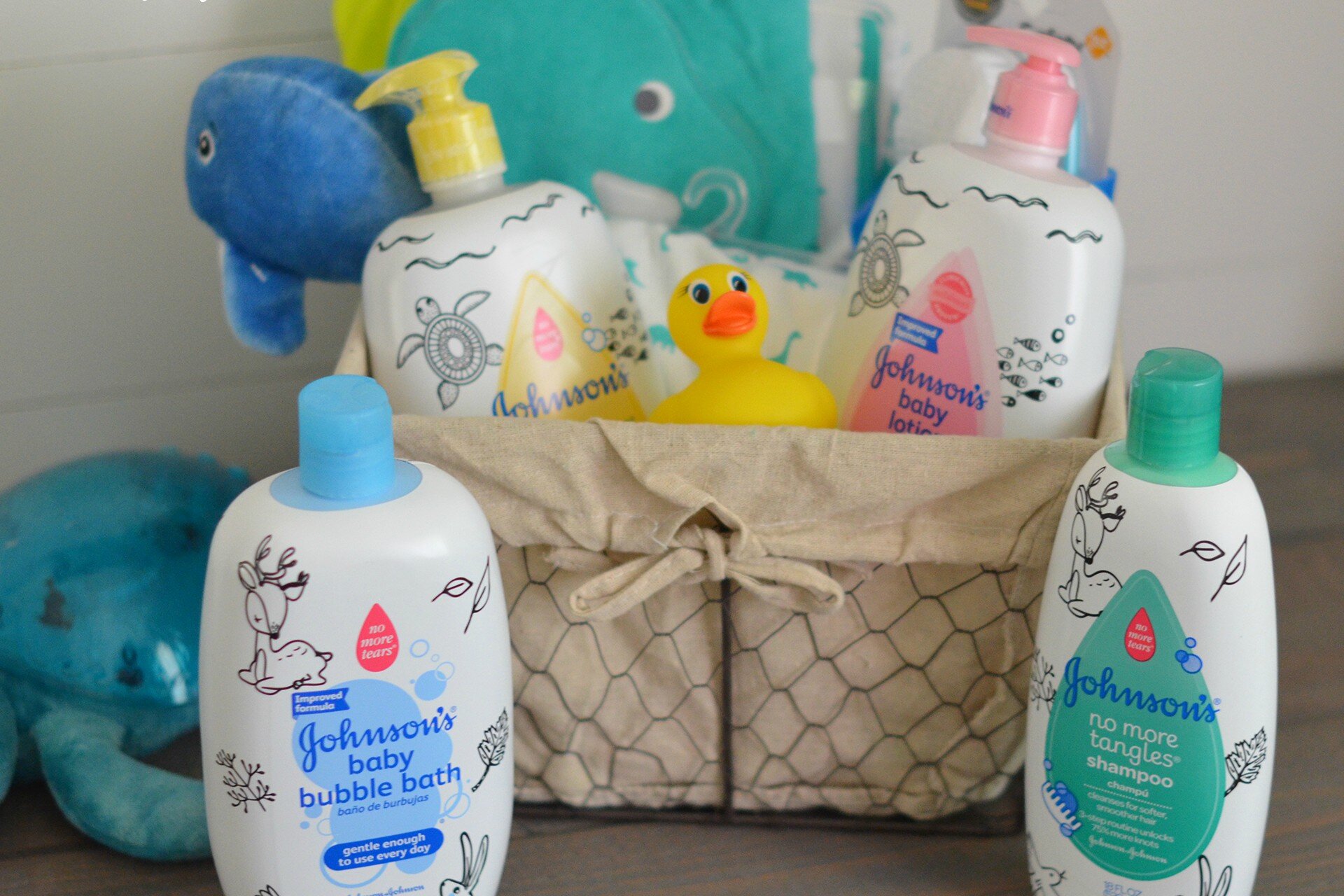 Bath time is fun and exciting, especially if you have all the right gear. Handle a slippery baby by completing this part of the baby room checklist.
Small Baby Bathtub
Find an infant tub that fits in the sink or table. A sink liner is an affordable alternative. It is a thick sponge that serves as a cushion during bathtime.
Look for a good size that can fit until the baby grows bigger. Also, it makes baby bathing easy and comfortable.
Baby Shampoo and Body Wash
Buy baby shampoo or baby wash prescribed by the pediatrician. Or look for a reasonably priced product that is baby-sensitive. Remember to check the label to see if it safe to use for your baby,
Soft Washcloth and Hooded Towels
Prepare soft washcloths for bathing your little one. Have 12 pieces at most, so you have extra for use.
Have at least 3 soft-hooded towels for drying after a bath. The hood warms the baby's head and prevents them from getting cold.
Wardrobe Needs
Tiny baby clothes are all cute, but not all are practical for newborns. Buy comfy and cozy clothes that are comfortable to wear throughout the day.
Baby Clothes
There are tons of baby clothes in the mall. Buy different kinds like onesies, shirts, and pants. Pajamas are a good choice too.
Having a newborn does not mean you have enough clothes. Often, infants change at least three times a day.
Buy clothes of different sizes, kinds, and designs in their drawer. Switch baby clothing as the weather changes.
Booties and Mittens
These two are essential in the baby room checklist for new parents. Hands and feet are very sensitive to temperature. Babies wearing these are always warm.
Also, newborns have naturally thin yet sharp nails. Mittens keep babies from hurting themselves. Better ready those nail clippers to avoid such incidents.
Baby Travel Essentials
Most of the time, new parents adjust to their latest family addition. Although you want to carry your baby all the time, there are moments you need your arms back.
Sturdy Collapsible Stroller
Whether you're traveling or relaxing at home, a stroller is a must-have. It's a new haven for babies while moms prepare for dinner.
If you can, invest in a combo stroller that fits into a car seat. Or find an umbrella stroller that can accommodate a sitting baby.
Being a new parent is an exciting yet overwhelming milestone. Be prepared as early as you learned when you're having a little one. If you have a small cozy condo like a condominium in Mandaluyong, found in real estate websites in Philippines, you can still make space for your new bundle of joy. Differentiate the more dispensable items when preparing the nursery room. Be mindful of this baby room checklist for new parents.