Adding a natural stone walkway to your yard or garden can be a great way to boost your home's curb appeal and make your property a little more inviting. Meanwhile, a stone walkway serves the functional purpose of preventing dead grass in areas of your yard that receive heavy foot traffic.
If you're thinking about building a new stone walkway on your property, you may be wondering where to begin. As you get started with your design, there are a few key considerations to keep in mind that will guide you towards making the right choices.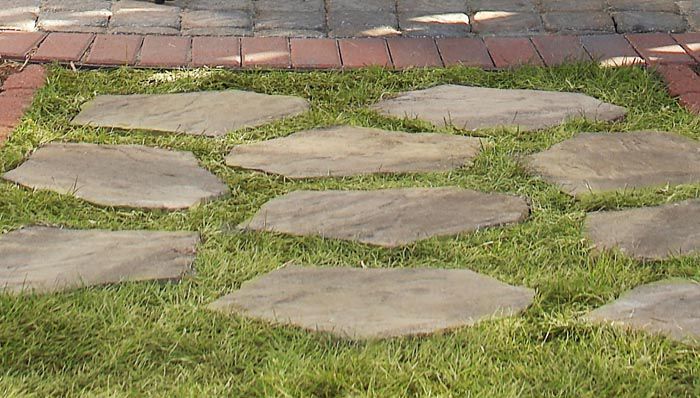 Factors to Consider When Designing a Stone Walkway
One of the first things you'll need to decide is where your walkway will be installed and what specific materials you'll use. There are many different types of stone available that can be excellent for use in walkways, but keeping a few factors in mind will help you choose the stone that best suits your budget, style, and needs.
Your Preferred Style
Do you tend to go for more contemporary and modern or traditional and rustic styles? Your preferences here should influence the type of stone you end up choosing for your walkway project. You'll also want to consider the overall style of your home; for example, if you have a more rustic-looking home, then a natural stone with irregular shapes (such as flagging) may be best suited for your property. On the other hand, if your home's design is more modern with clean-cut lines, then a geometric-cut stone may be the better option.
The Climate Where You Live
You'll also want to consider your local climate when choosing a stone for your walkway. If you live somewhere that sees harsh winters and hot summers, then you'll need to select a durable stone that will be able to withstand these temperature extremes without cracking or chipping. If you live in a mild climate, on the other hand, you may be able to get away with a more porous stone option (such as sandstone or limestone) instead.
Overall Use and Function
Where will your walkway be installed, and how will it be used? A walkway that leads to your home's front door will see a lot of foot traffic not just from you, but from visitors, delivery drivers, and more. With this in mind, a clean and smooth design is important. For a more rustic garden walkway that will not see as much foot traffic, you can get a little more creative.
Preparation and Installation: Tips for Success
Whether you opt for something simple like crushed stone or something a little more eye-catching, like limestone or flagstone, there are plenty of material options to consider for your new walkway. Once you've selected the natural stone that best suits your needs, it's time to prepare the area for installation.
Plan Your Walkway Layout
Even if you're going for a very rustic and natural look with your stone walkway, you should always take the time to carefully plan out the layout. This includes taking measurements ahead of time so you can determine how much stone to order, and laying out individual stones before you dig to ensure proper spacing. This will also help you get a better feel for how the completed project will look.
Spend Time on Correct Preparation
Preparing the base of the walkway is one of the most important steps and not one that you should ruse through. We typically recommend a 6" base of stone dust underneath the natural stone walkway. In addition, depending on the drainage in that particular area, a gravel base may be required underneath the stone dust to ensure proper drainage. You may also need to dig at least an inch or two to ensure the stone sits flush with the ground (depending on the thickness of the stone).
Make Sure Stones Are Level
As you set each stone, have a level on-hand to check and make sure that each stone is perfectly level. This is especially important in high-traffic areas where even a slightly off-level stone could create a tripping hazard.
Replant Grass as Needed
Don't expect your newly installed walkway to look perfect, as you will have likely dug up some of your grass that will eventually grow back in between individual stone pavers. To expedite the process and improve the look of your new stone walkway, you can purchase sod and cut out small strips as needed; these strips can be set between stones. You can also lay grass seed between stones as needed. Just be sure to frequently water these areas to encourage grass growth.
As you can see, there's a lot to keep in mind when building a new stone walkway on your property. From choosing the right stone to deciding on a layout for your walkway, the decisions you make now will greatly impact your finished product!