Did you know the color of your room can affect your mood? If you want to learn more home design tips, we can help.
In this guide, we'll go over modern home design tips and tricks to transform your house.
Want to learn more? Keep reading.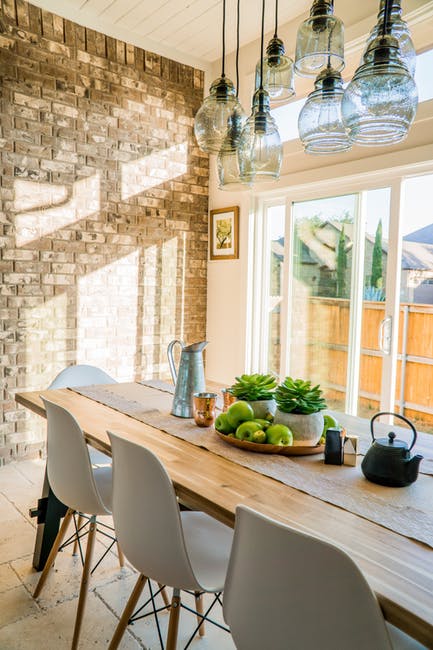 1. Choose a Budget and Make a Plan
When you're designing your home, you'll want to sit down and map out a plan. You'll also need to take a look at your finances and see what you can spend.
Design is an investment and will add value to your house. You need to make smart financial decisions as you go.
You might need to look for alternative options or get creative. Shop around at local thrift stores.
Are there some DIY projects you can complete with friends or family? Take time researching how you can stretch your budget.
When you plan and make smart financial decisions, you won't get yourself into a project over your head.
By planning, you won't start a renovation project and pause because you've run out of resources.
2. Research and Get Inspired
If you want to redesign a specific room, start gathering ideas. You want to get some inspiration for your new space.
Look on Pinterest and check out home design magazines. You might find a specific color scheme you love.
3. Who Will Use the Space?
Consider who will use the room when you want to change the design.
Do you hope to have children down the road and expand your family? You might want to create a room that can function as a bedroom or guest room.
Will you retire in that house? Try to design a space that will remain functional.
4. Pick a Classic Design
When you search online, you'll find new design trends for the current year. If you don't love the design, don't use it in your home.
Avoid styles and trends if you don't love them now. You don't want to make your home outdated with passing trends that don't fit with the rest of the home.
Design your home with classic themes in mind. Add fun and interchangeable items like accessories and pillows to freshen up a room. Buy bright furniture or funky art pieces.
If you ever need to sell your home, you will have an easier time because of the classic theme.
5. Personalize Your Home
When designing your home, you want to pick colors and decor that reflect your style.
Invest in quality furniture and art pieces you love. Surround yourself with collections, memories, and photos. Look for a piece of artwork that reflects a favorite trip you went on.
Make one wall an accent wall, and add tons of family and friend photographs.
Do you love plants? Have a plant stand with different kinds of houseplants.
Have fun choosing items that reflect your interests and hobbies. Ask your family for input, as well.
6. Renovate Your Bathroom
Have you always wanted to create a spa bathroom? Consider jetted tubs, large sinks, and a walk-in shower. You can also pick up wall sconces and a glamorous mirror.
Add a bright shower curtain, scented candles, and luxurious towels. Make sure you pick up bathroom essentials as well, like sprays, lotions, and soaps. Your bathroom will appear high-end and cozy.
7. Make the Most of Your Space
When you're considering a redesign of your home, you'll need to take a walk around and look at your space. Some furniture that people choose is too small or too big for the room.
Pick furniture or accessories that will fit in that particular room. If you have a larger room, you can create different zones for activities.
Add a seating area for people to relax and chat. Use another space to watch television. You can also add a desk for work or projects.
People now days are adding coffee corners so that they can sometimes just enjoy their own company. You can easily setup your corner by bundling an espresso machine with grinder and required tools, or just get some fancy capsule machine, and you are done. It's that easy!
Try to balance your space by thinking about symmetry. Scale and proportion are key to the design of a room.
8. How Is the Lighting?
Lighting can make a room feel cozy. Make sure you have layered lighting throughout your home.
Pick up decorative and accent lighting. Consider a crystal chandelier in a dining room to add a focal point. Accent lighting will add drama or an area of interest in your room. You can place track lighting on artwork.
Task lighting like reading lamps or under-cabinet lighting will illuminate your work areas. Ambient lighting fills in the gaps and gives a soft glow.
9. Try Paint Samples
Take your time when choosing new paint colors. Proper paint choices will help connect spaces and your house as a whole. Don't create disjointed rooms with different colors.
Try to sample paint colors on your walls when deciding on a color. See how they appear in natural light. How do they appear in the evening?
How big is the room? If you're repainting a small room, choose a lighter color instead of a dark one.
If you want help with your design, check out interior design services.
Now You Know More Home Design Tips
We hope these home interior design tips were helpful. Take the time to create a plan for the redesign of your home.
You can start small and work on one project at a time. This way, your home won't be a construction zone. Use these home design tips to transform your space.
Don't forget to browse our other helpful resources on home and real estate.