Kitchen scales have become one of the prerequisites of modern kitchens. Long gone are the days, where you had to depend entirely on your excellent precisions for cooking.
The idea of kitchen scales has evolved over the past few decades. It is no longer bound to fancy restaurants anymore. Even the slightest variation in spices, sugar, or salt can ruin a great dish. That's why keep a scale ready if your target is a lofty souffle or a perfectly risen bread.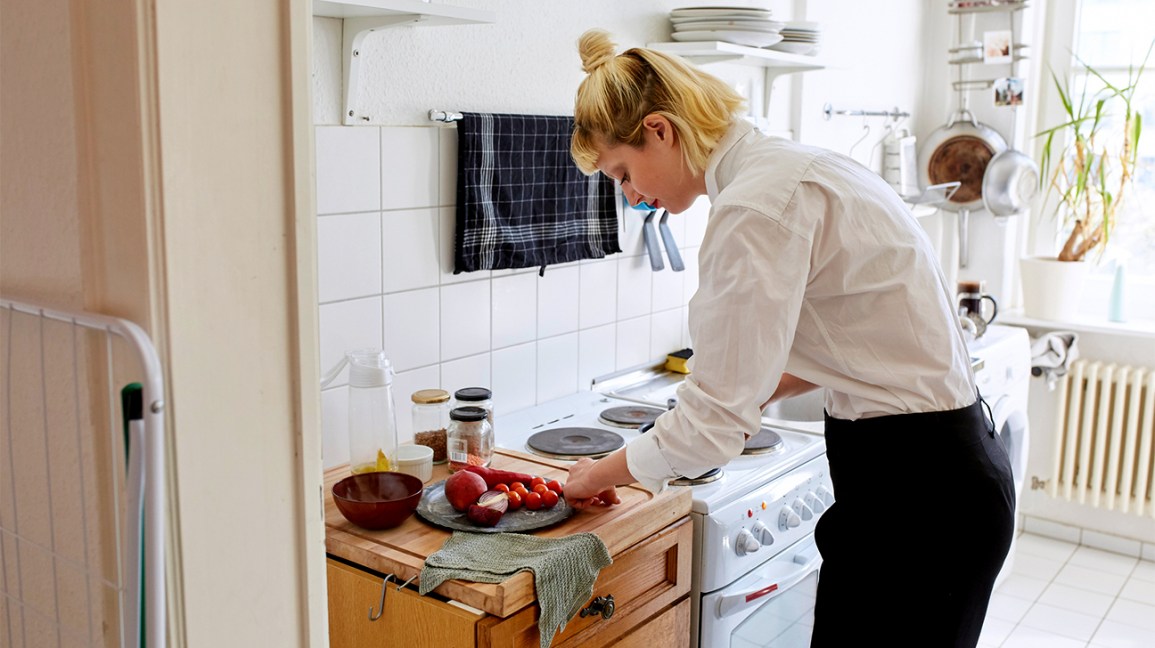 There are many different types of scales out there and choosing one out of all those options can be a difficult task. To buy the best kitchen scale that suits all your needs, you need to understand their features first.
The below-mentioned scales will help you realize which one is the best for you-
1. Traditional Balance Scale
It is one of the earliest scales ever to come into existence. Shopkeepers used to use this mostly. Due to its enormous popularity, it has found its way into the kitchens. It has two sides. You need to put a known mass in one part & will get the assumed mass by comparing. This scale being very conventional, is unable to give you a precise weight. It can only tell you whether your ingredient is lesser or greater than the relevant weight.
If you are going to have this one in your kitchen, be sure to have several weights like 100 gm, 250 gm, 500 gm & 1kg in stock to compare. Another issue with this traditional scale is – they tend to rust away over time.
2. Multi-Functional Digital Scale
Multi-functional digital scale has opened up a new dawn for the modern world. One of the most prominent features of the digital scale is that you can get direct numeric reading.
The platform is of stainless steel, which prevents the accumulation of rust. Besides, it can measure heavyweights too. Accuracy is the main charm of this scale. An advanced digital scale or precision scale uses surface acoustic wave technology to provide the most accurate details.
But it has some notable flaws too. It operates on battery. Your scale will be utterly useless if the battery dies. Also, coming in contact with the dishwasher shortens its longevity.
3. Water-Resistant Mechanical Scale
This scale uses a spring mechanism to measure weight. You need to put ingredients on a platform which is mounted on top of the spring.
Spring will sense the pressure & will give an approximate weight measurement. This scale is cheap, easy to use. The most important feature of this scale is that you don't need to worry while placing any liquid substance on the platform. It is entirely water & rust-resistant.
However, you won't always get a correct reading as springs decay. You may have to replace the broken spring at some point in the future. Besides, it is compatible with higher weights; it may give an error reading if you measure loads lower than the standard.
4. Large-Capacity Scales For Heavy lifting
If you are into a restaurant business or want to cook for some of your friends you invited for a stay-over, you will need a larger weighing scale. Regular scales have weight limitations. That's why having a large-capacity scale will save you tons of problems. It comes with a digital display.
But if you prefer analog methods, you can have that too. There's a removable bowl placed on top of the scale. Also, you can change the size of the bowl according to your requirements.
5. Traditional Hanging Scales
Hanging scales are one of the earliest scales to come after the traditional scales. You will see a hook from which the scale is generally hung. It comes mainly with hooks, but ropes are also common these days. However, it gives you a precise reading.
Only a few can beat a hanging scale when it comes to the question of accuracy. It is mostly used by fishermen.
Equipping this scale may be inconvenient for your kitchen because, once you have placed it firmly you cannot move it. So, be careful about where you are placing it.
6. Top Dial Scales For Weighing Piles
This scale is used to measure items by piling up. Unlike the large capacity scale, it can only measure small to medium quantities.
Medicine factories use this scale primarily. You can also use this to measure vegetables, spices, clothes & food.
One of the cons of this scale is you can't weigh heavy ingredients.
7. Metric Scales For Non-liquid/Liquid Ingredients
This scale is gaining popularity day by day. It comes with a variety of measuring units like gram, liter, meter, etc. You can measure directly in those units. Another astounding feature is that you can use it to measure both the liquid & non-liquid items.
8. Tri-Scale Kitchen Scales
This scale is unique in design. If you want to use kitchen scales only to cook for a party, then it is the perfect scale for you. It comes with a three-legged shape. These legs are foldable. It will make a platform to place your bowl when you unfold the three legs. You will be free from worrying about space.
Sadly, you can't use it to measure heavy items.
9. Salter Precision Kitchen Scales
This digital scale has an exciting feature with two particular portions of the platforms attached. One part weighs the heavy items up to 20 kg. The other part is the smaller one & weighs up to 50 grams. If you want an exact measurement for your cooking, then it is a must-have for you.
Chefs mainly use this scale to add that delicate taste. If you fancy cooking exotic dishes, try this one. It is expensive, as you can imagine. But having such features, it's worth it.
10. Bluetooth Diet Scale
This is one of the expensive scales in the market. It has some exotic features nonetheless. You can check the daily ingredients you are having, which meal consists of what, and how much you should eat every day, etc. You will need an app to use this kitchen scale. It is heavily durable, gives you precise measurement & helps you to keep fit.
So, if you are health conscious & want to take control of the foods you eat daily, go for this Bluetooth based scale.
Final Thoughts
Kitchen scales can vary in size, types, and accuracy. If you want a scale for everyday home use you are better off with the average digital scales but for industrial usages, precision scales are widely being used because of their impeccable accuracy.