Most people will go out of the way to balance functionality and creativity when designing their dining areas. Your dining space design reflects both personality and lifestyle.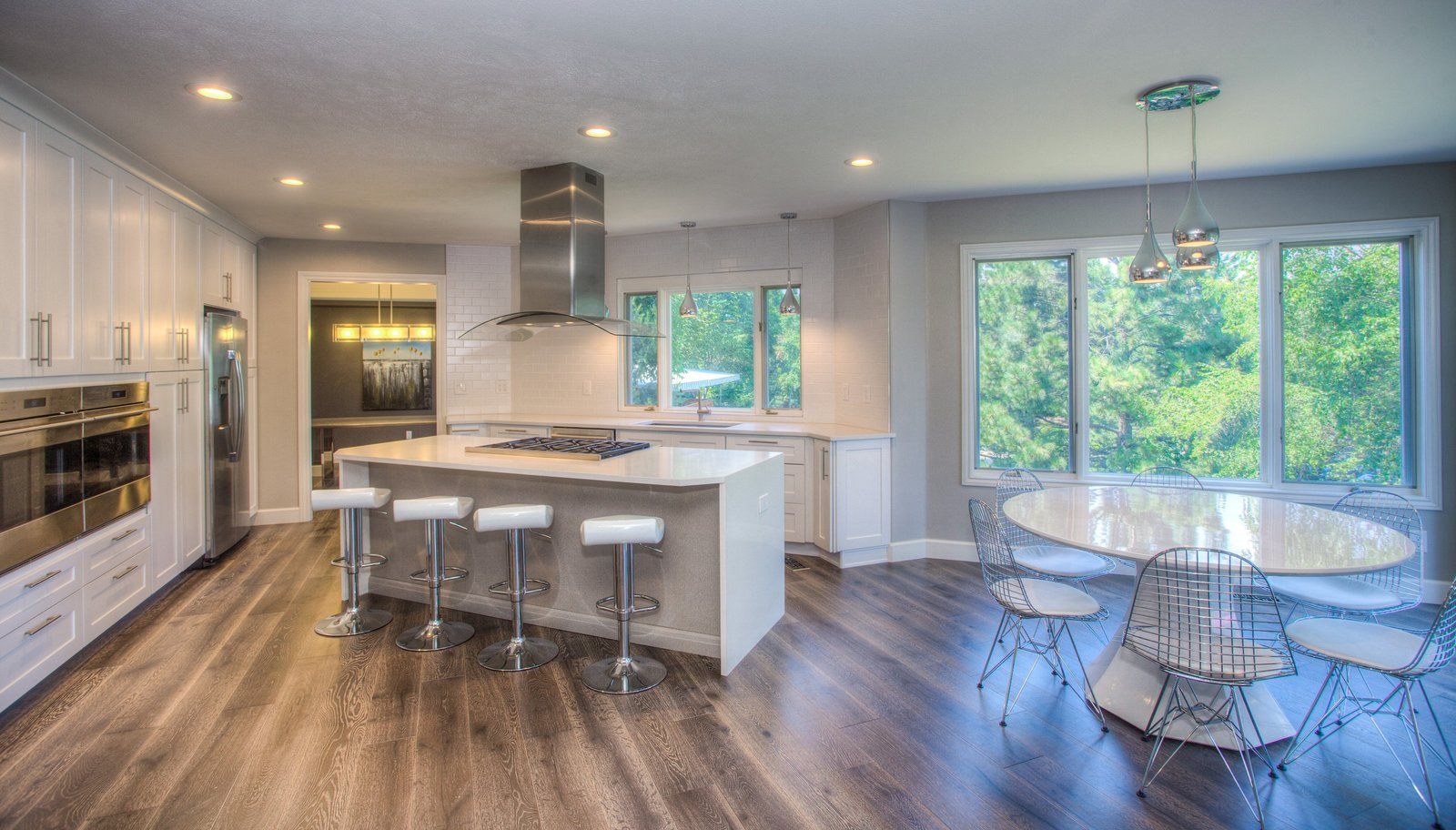 When planning the composition of this area, it's vital to understand essential elements, including architectural features, furniture period, and color. But the most important thing is to give it a personal touch. Create a space that people will instantly recognize as yours.
A dining room should offer comfort and is an ideal atmosphere to share meals and moments. So, it's good to design a dining space that you're proud of and a place where both family and guests feel comfortable in.
To help in the process, we've compiled these five fantastic dining room ideas that will help you transform the space:
Go Timeless with the Choice of Furniture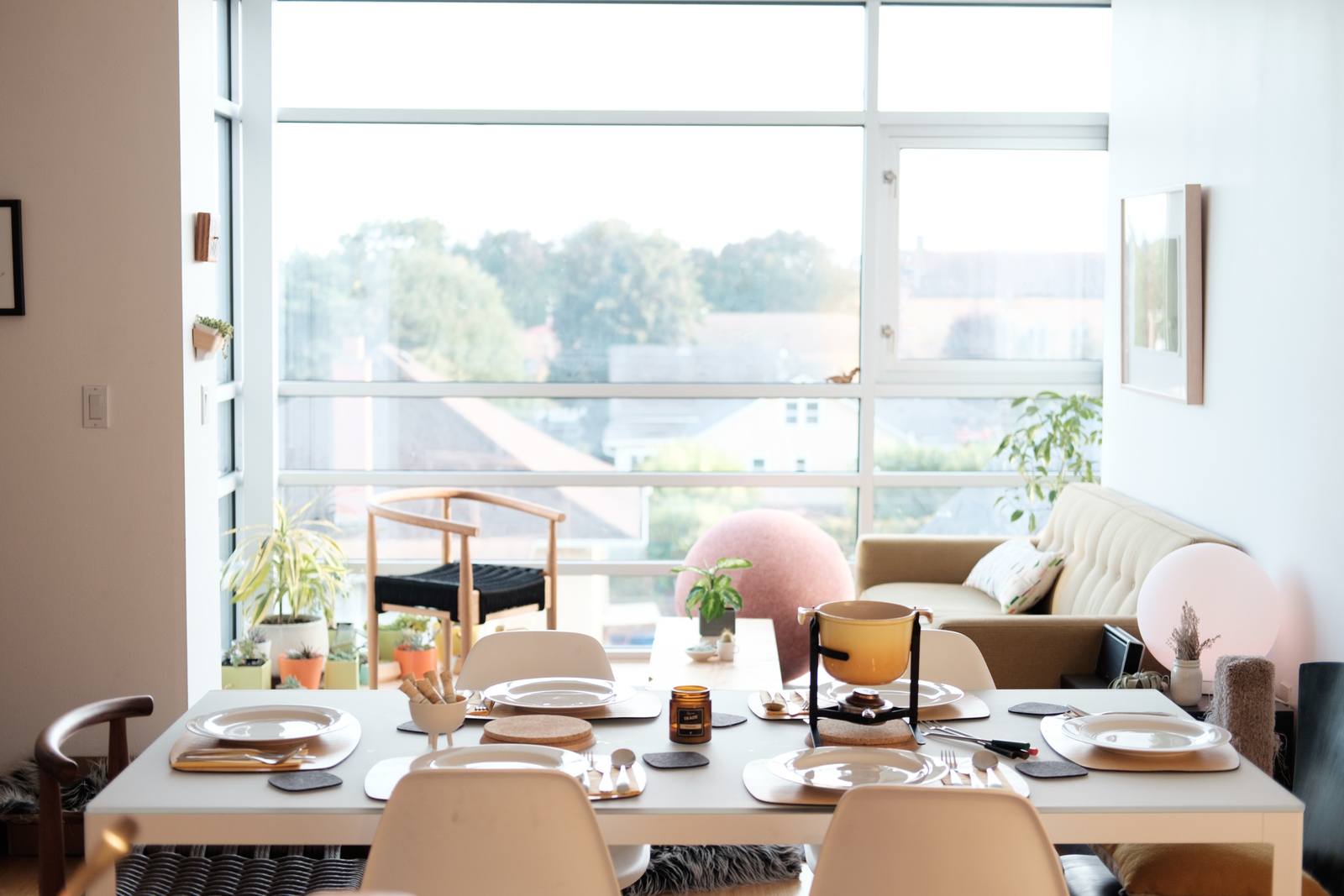 Stylish dining room chairs and tables create a warm and inviting atmosphere. To create a unique space, find a design that will never go out of style. For example, you can opt for furniture designs of the mid-century modern style, to evoke timeless appeal and inspire a contemporary feel.
Pick mid century modern dining chairs like wishbone, wood, or daw chairs with upholstered fiberglass. Then, match them up with an equally classy mid-century modern design table. Mid-century modern designs create not only a sense of elegance but also visual interest.
The furniture colors and materials they are made of are vital factors to consider before purchase. It's good to pick the ones with a color that matches the dining room theme and are made of materials with easy upkeep that complement your style.
The other primary considerations to check are their size and shape. Be sure that their heights and length can fit together. If you get the heights wrong, then the set-up will be very uncomfortable, and no one will want to stay for dinner. A good match will ensure comfort, and people will want to sit and connect.
Define the Space with Rugs
At times placing an elegant rug under the dining tables upgrades the space. Rugs can be a key décor feature in homes as they add lush texture, sense of design, and define space on the floor.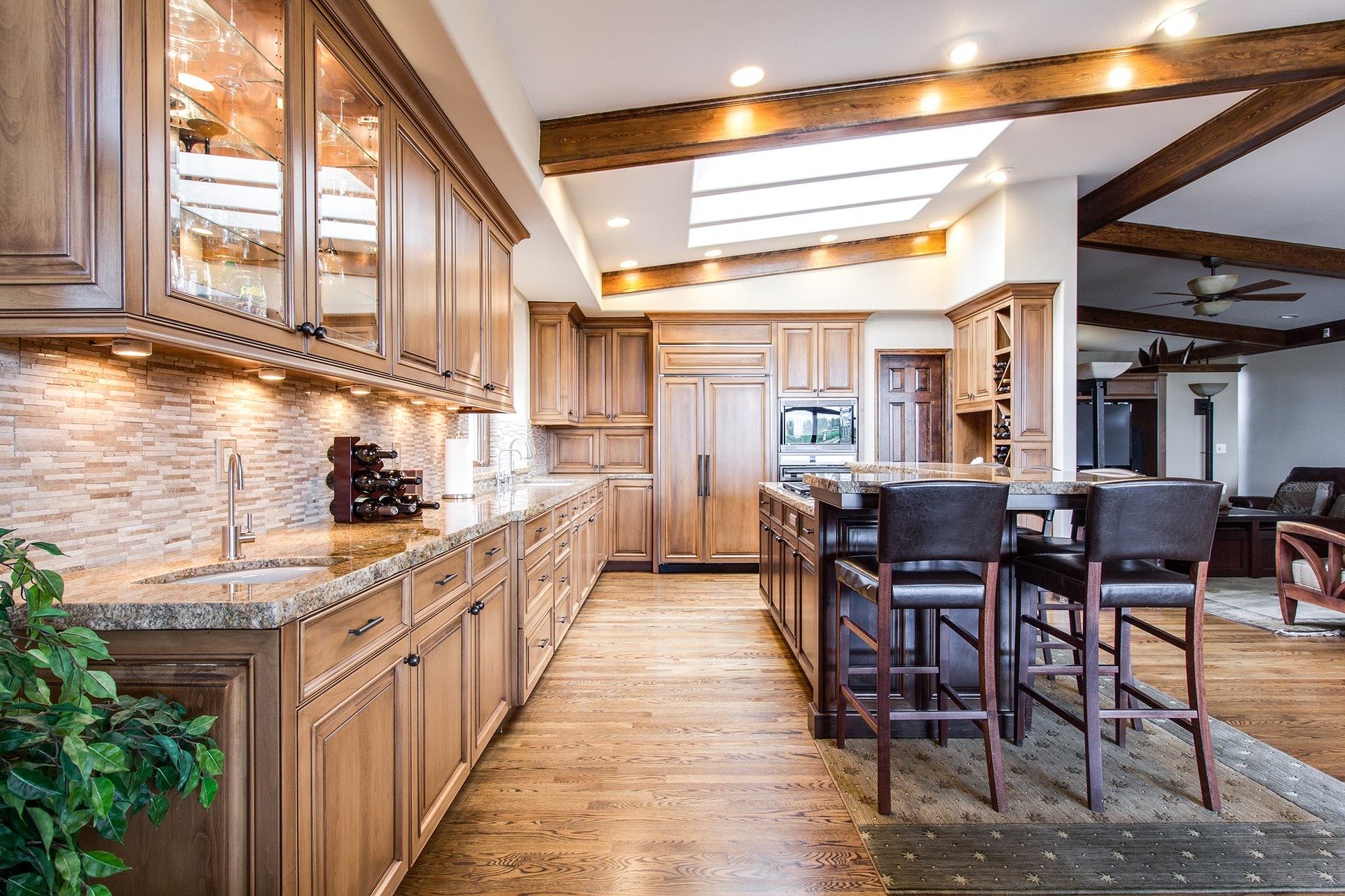 Choose a rug that flows with the dining space color, and pattern. This adds some bits of cohesiveness and harmony to the room. Avoid colors that clash with the theme of the room.
For example, consider mixing one or a few colors with a neutral one or pick two colors from the same family. Alternatively, select the rugs with the same dominant color for consistency.
The dining space size can be another crucial element to consider when picking a rug. First, understand whether the carpet will cover the entire area or just where you have the furniture. If you choose the latter, at least ensure the rug offers an allowance for the furniture movements when you pull out the chairs.
The shape of the rug should fit the architecture of the room. If your dining table is rectangular, then a square or rectangular rug will be okay. For a round dining table, a circular carpet would fit better. Play around with different rug designs until you get the ideal one.
Paint the Walls or Put up a wallpaper
Painting the walls or putting up wallpaper can transform the look and feel of the dining space. These elements can help add some warmth to the area.
While dull colors suppress appetite, warm colors induce it. Most people's standard choice is bright white, but pairing it with different colors will make the room feel bigger and more radiant.
A lilac, light grey, silvery grey, gold, corals, and warm reds are excellent, bright color options. Good wall paint and soft sheens such as satin, semi-gloss, or eggshell give the wall more depth and luster.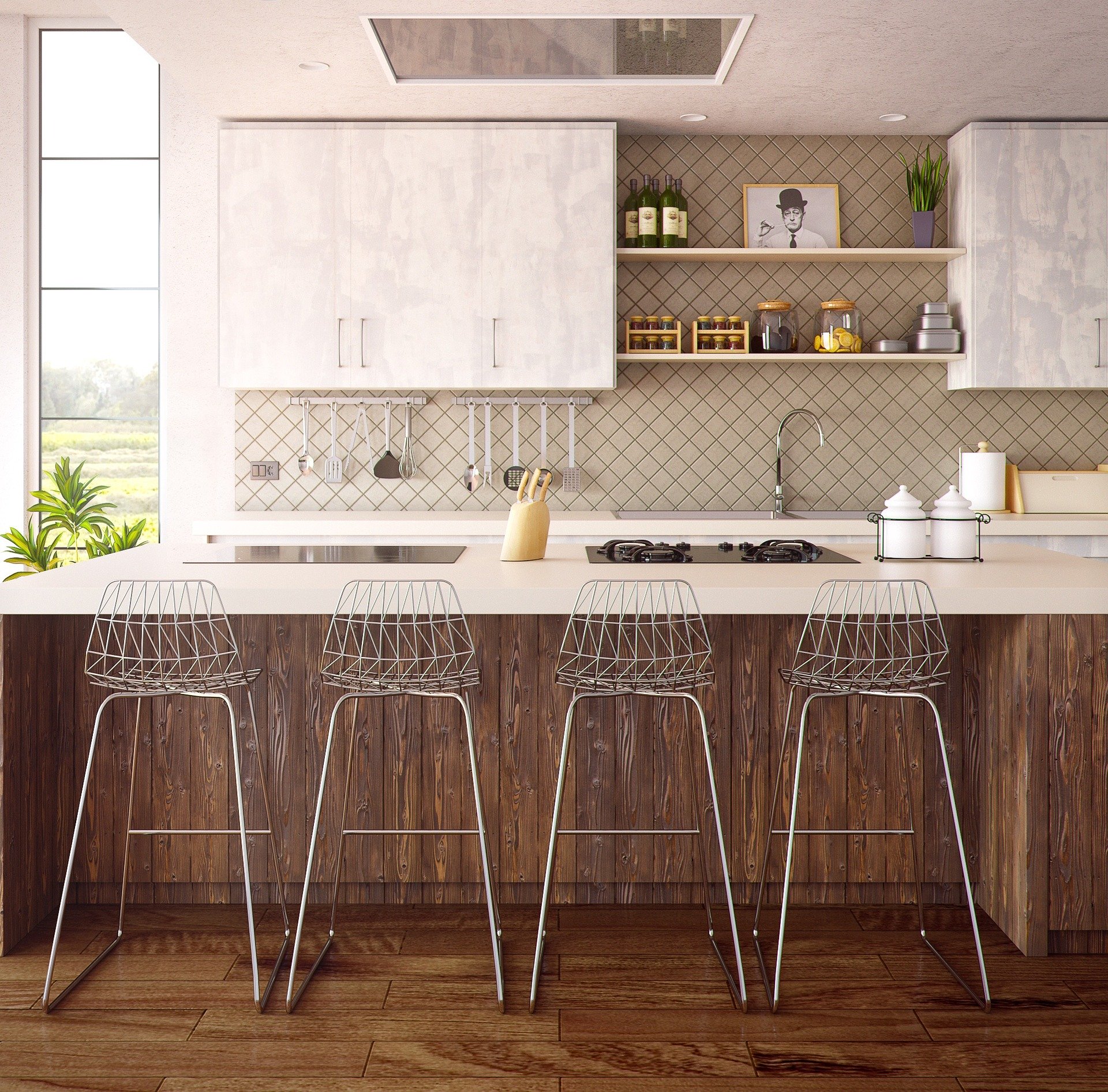 Putting up wallpaper is an equally great way to add a tinge of stylishness and sophistication. If you want to create a high-end statement, a wallpaper is all you need. Consider the entire theme of the place when picking a wallpaper. Different wallpaper patterns can completely transform the look and feel of a room.
Fix Lighting Fixtures Creatively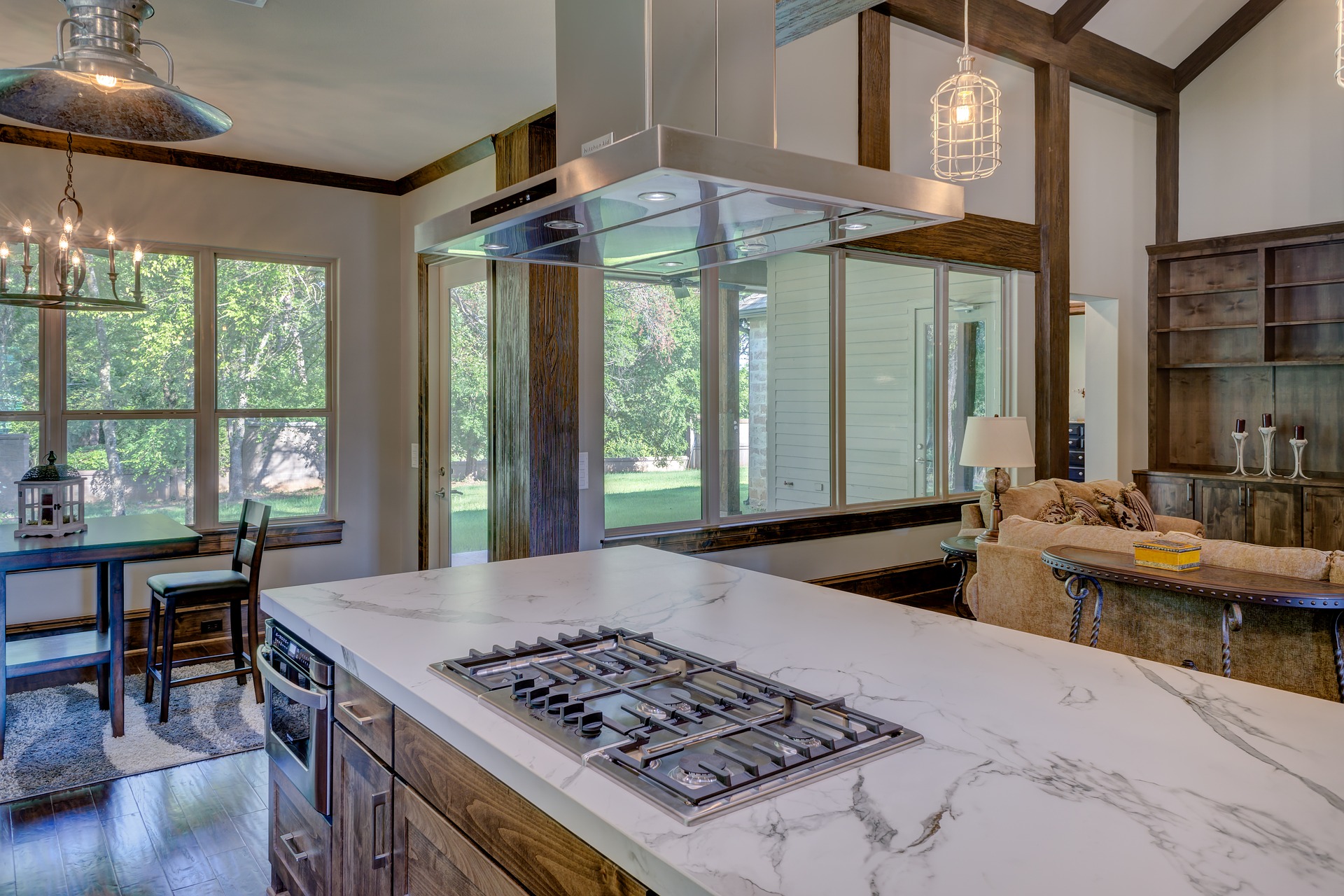 Whether you prefer chandeliers, flush mounts, pendant lights, or wall sconces, it's vital to make sure the table receives enough illumination while complementing the dining space decor. A lone pendant or chandelier will rarely sufficiently light-up the space. So, go for a cluster chandelier or pendants to provide both the general and accent lighting.
When choosing the space lighting, you also want a light that is not too bright nor too dark. If the lighting is too bright, consider dimmers which are ideal options to help reduce glare.
Considering the shape of the dining table is also crucial. Linear lighting over a round table is not considered appropriate. However, you can do with several round lighting fixtures over a rectangular set-up.
Add Floral Arrangements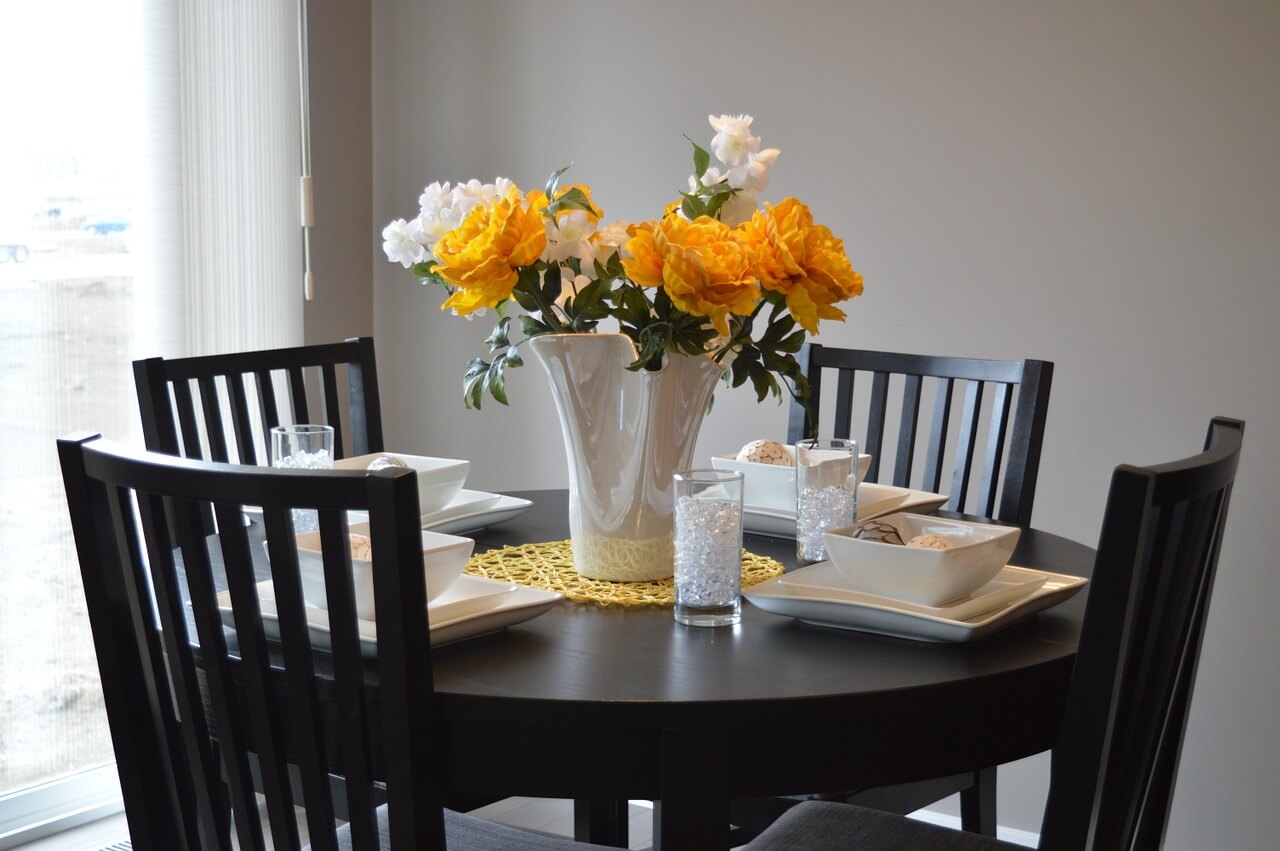 When eating, the space aura and the environment around you matter. It would feel better and appealing if the dining table is well set-up and beautiful. There is no excellent way to achieve that than with flowers placed creatively.
A beautiful flower arrangement is a creative way to create a table runner or centerpiece. However, you have to play well with flower types and colors. A good thing about floral arrangements is that they don't cost much in order to create, and you can change them as often as you want.
Parting Shot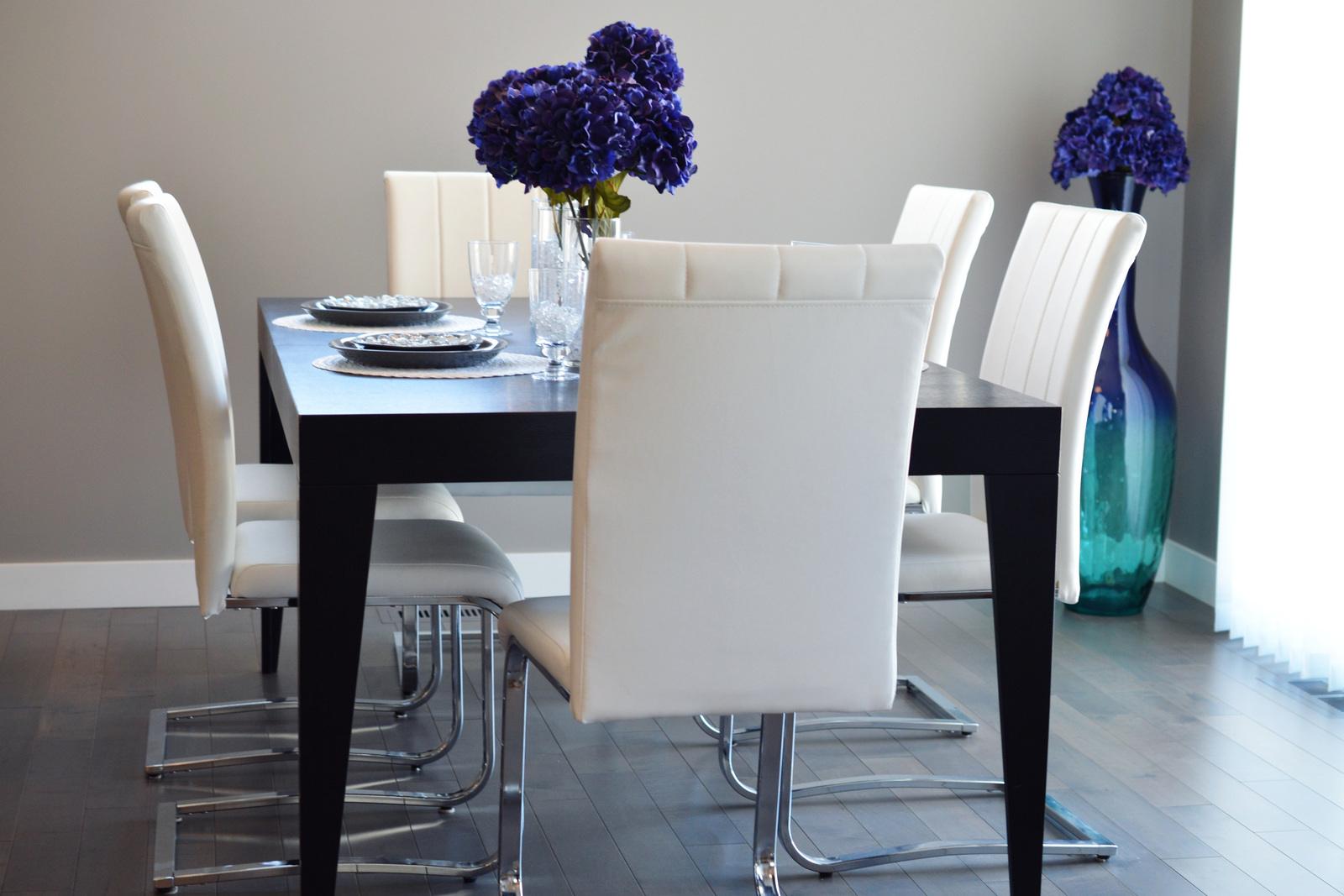 The dining room plays a crucial role in your house. The space is symbolic and can help convey status, power, strength, and unity among family members and guests. Creating a stunning dining room space exudes confidence and brings in positive energy and social connectivity. With these tips, you're all set for a great outcome.