Does the exterior of your home leave you less than enthused? Does it feel like your house is a cookie-cutter replica of every other one on your street? Do you wish there was a way to modernize it, and make it look more unique and beautiful? All of these play into curb appeal, which is a huge factor in any home. It's that look that makes the house welcoming, inviting, and well-cared for, and, of course, unique. The good news is that curb appeal is something homeowners can improve in a variety of ways.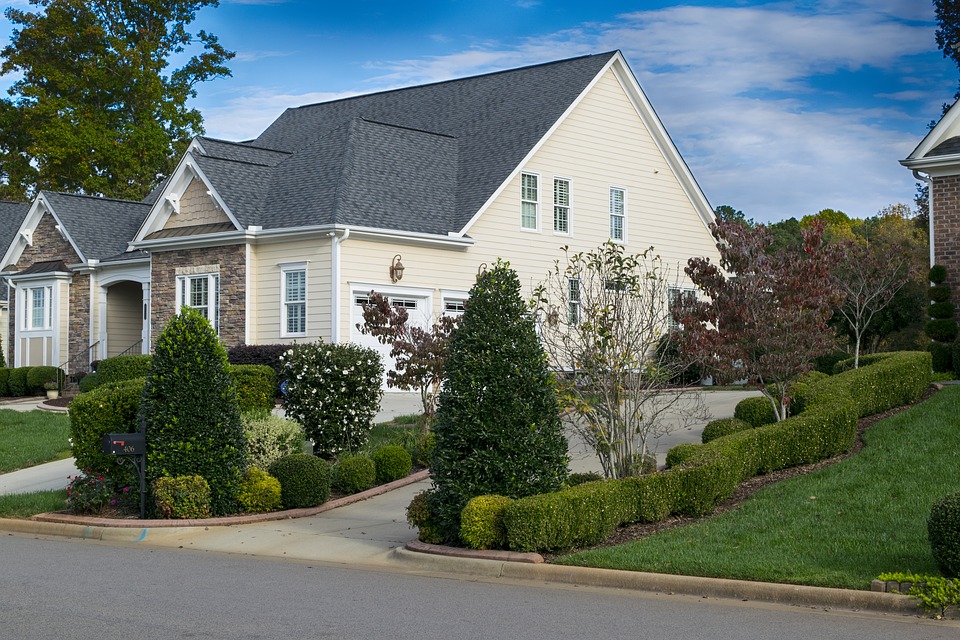 With that said, here are some ways you can beautify the exterior of your home.
A Freshly Paved Driveway
Your driveway is a feature that takes up quite a lot of real estate when you think about it. It likely encompasses a large part of your front yard, and because of this, it can really set the tone for the overall curb appeal. If your driveway is old, pitted, uneven, faded, and rough looking then it certainly won't be doing much to beautify the exterior. As Richfield Blacktop points out, a fresh new concrete or asphalt driveway can completely transform the look of the exterior.
Add Design or Architectural Features to Your Front Entrance
If your front entrance lacks in personality and uniqueness it may be time to take on a design project. Did you know that by adding a design or architectural feature, you can create the look of a customized house and really have yours pop out from all the rest? Take, for instance, the creation of a covered overhead entrance. This will transform the style and look of the home, plus it can help you to create the front porch sitting area you have always dreamed of.
Install a New Front Door
While there's nothing wrong with simply painting your front door to give a fresh new look, if you want major impact you're going to want to install a whole new door. This gives you the chance to change the entire design of the door, and add something more elegant, stately, modern, or eye-catching. Depending on how far you want to take this project, you could also install windows on either side of the door, or over the top of the door.
Plant a Garden
If the exterior of your home is rather plain and void of garden space, it's time to give your green thumb a workout. Gardens can do wonders for a home and truly make it feel welcoming, beautiful, and well cared-for. You don't have to worry about going overboard with a massive garden, instead focus on a well-groomed, well-planned out garden that is filled with interesting shrubs, flowers, and trees.
Add a Front Walkway or Path
Another tip is to install/add a front walkway or path that leads to the door. This is one of the most inviting looking features you can add to your home, and there is plenty of room for creative design in terms of the materials used, the length of the path, the shape, and so forth. Check with a stamped concrete company in Orlando for ideas.
No matter which of these projects you choose, expect some rather impressive results.