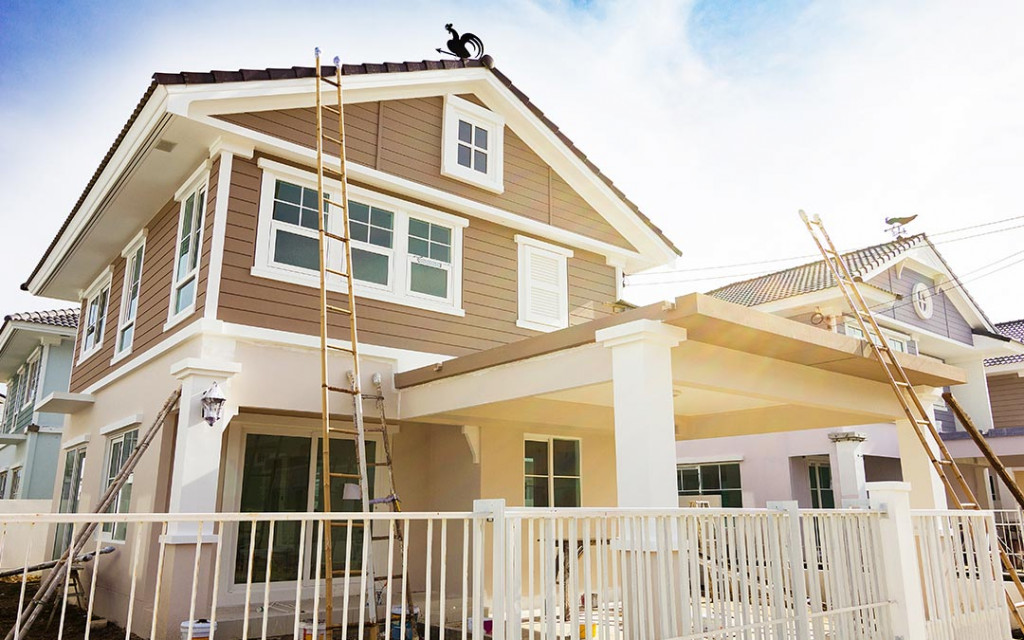 Being a homeowner is one of the greatest things that could happen to you, especially if you've waited for it to happen your entire life. Being a homeowner isn't just about having a secure place to live in, but it also involves regular maintenance and cleaning habits to ensure that you keep your home in tiptop shape for as long as possible.
Cleaning your home doesn't just involve your kitchen, bedroom, bathroom, and living room, but it also includes how your home exterior looks. With poor cleaning habits, your home could easily age up, which could be a problem in the future. With that, regularly cleaning your home will allow it to look good and provide proper care and maintenance.
Listed below are the guide to cleaning your home's exterior for the first time:
1. Thoroughly Clean Your Walls
The first thing you need to do when it comes to exterior cleaning is to focus your attention on your walls. No matter how smoke-free your environment is, your home's walls might be gathering dust, making your property's appearance darker. This can be highly visible, especially if you have light-colored walls, which might give an impression to other people that you're not caring for your house enough.
There are different ways on how you can clean your walls. While you can always use soap and water to brush away the dirt, there might be hard-to-reach areas that might force you to skip them, especially if regular scrubbing won't do the trick. If you're from Florida, you should consider hiring a service like pressure washing Sarasota and others to have a clean set of walls in no time.
As you clean your home for the first time, hiring a pressure washing service is ideal so you could watch how they do the work. You may purchase your own machine in the future to save on expenses and clean various surfaces without the added cost.
2. Don't Forget Your Patio
Apart from cleaning your property's wall, you shouldn't forget to clean your patio as well. Even if you don't see much dirt on your deck, you'd be surprised with the color changes once you wash them with soap and water. It'll look like new material, especially when the changes are drastic.
When cleaning your patio, you shouldn't forget to clean your outdoor furniture as well. You might want to throw in the cases and pillows to your washer to give them a fresh new look. Moreover, you should also provide proper maintenance and cleaning to the furniture body, especially for your wooden and metal furniture. That'll help polish everything on your patio without having to spend on new seating.
3. Wash Your Driveway
While it might be tiring to wash your driveway as you know they'll get dirty anyway, regularly cleaning them will help maintain their quality and avoid dirt from sticking to your floors, which might turn into a permanent stain.
The best way to clean your driveway is by using a pressure washer, so you don't have to bend your bodies too much to scrub and rinse your driveway intensively. With a machine, you can just point it out on your driveway and move your way towards the road. It'll be effortless and pain-free.
4. Keep Your Windows and Doors Spotless
Some people might tend to skip washing their doors and windows, especially that they still look neat. However, you must try to keep your windows spotless as faded glass won't look pleasing to anyone. The last thing you want to happen is to peek through your windows and not be able to see a thing because your window's all blurry.
You can use a glass cleaner solution that can wash your window and doors effectively. Ideally, you should clean from both sides to ensure a spotless finish. It'll allow your home to be sparkly and nice for the entire year.
5. Remember To Clean Your Gutter
Most people forget to clean their home's gutter since they're not easily accessible to their eyes. While you might think they're fine as they can still perform their job effectively, you'd be surprised to see plenty of dirt build-up after a year, especially with frequent heavy rainfalls.
While some people think that cleaning their gutters is unnecessary as the rain could easily slide the dirt away, there might be debris that's hard to get rid of, causing more damage to your gutters. With that, you should clean and inspect your gutters annually to prevent any further damage that may require extensive repairs or replacements.
Conclusion
Cleaning your home's exterior for the first time might be busy work, but they're necessary to have a well-maintained home. As you clean your house, you can choose to hire a pressure washing service or purchase a pressure washer to thoroughly clean everything away, keeping your home in its best condition.