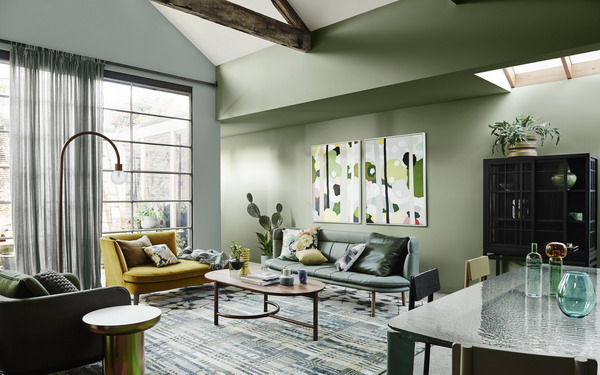 2020 & 2021 a whirlwind of uncertainty and change, especially with all thing's property related, from staying at home, and working from home becoming the new norm, DIY and home renovations/improvements seeing a rise in property as the year comes to an end. Here's hoping 2022 is a year of new.
With being at home more than what we would like to admit, there has been a positive side to it all, with all the extra time on our hands this has given us the opportunity to do all those DIY, housing improvements that you've been wanting to do but just never got around to completing. Your house is your biggest asset you will own, and as years go by and styles come and go, staying ahead of the "trends" is important in keeping for home relevant within the property market is important.
At the end of the day, any new additions or changes you decide to do with your property can have a positive impact on your investment and by this we mean you are potentially increasing the value of your property for the future. But before you can do that you need to know what trends are happening for 2022.
Here are 5 trends to get ahead of for your housing 2022 revamp.
Simplify your colour palette
Architectural shapes
Minimalistic
Bring the outside in
Combination of space & privacy
Simplify your Colour Palette
It has started to recently show this year, but we have seen a rise in the various colour changes being used throughout house interiors. As many are staying home more than usual, the home has become a place for calm and relaxation as well as comfort.
This being the case that many have started to change to a neutral palette of natural shades, including basic colours like black, white, and grey and combing with muted tones, such as beige is most relevant in terms of both cool and warm shades.
Micro colour trends are peaking to give a subtle but impactful colour pop throughout the house. We have seen the classic blue palette starting to rise and will continue throughout 2022, this mixture of blue and green with grey notes are a key trend to try.
Architectural shapes
With strict lines and layouts, softness and feminine forms will be at their peak in 2022 this will be utilised with furniture and décor, the curvy furniture trend is thriving, and this can complement the angled features throughout the house, giving a more welcoming, calming and more homely feel.
This doesn't mean going specifically for round tables or c-shape sofa's, this contemporary trend is utilising the reimagination of softness to bring lightness and form in various ways. Textiles can play a important role in the softening of shapes, steeping away from the maximalist style to bring a luxurious touch to interiors.
Minimalistic
As the saying goes, less is more. The minimalistic trend is recognised as fashionable, this trend has been reinforced by the ways of how the past couple years have gone and our lifestyle changes.
If done right minimalism can enhance the liveability of a space, despite removing a few of the extra comforts you believe should be in a specific room within the house.
Minimalism, highlighting the main purpose of a room without the everyday distractions, decluttering is a key part to a minimalistic trend within the property. A way to create a simplistic look is determining the main function of the room and sticking to the main materials and furniture that is required. Visual interest can be used through adding in textures and contrasting finishes, that don't take up space but compliments the furniture and space as a whole.
Bring The Outside In
Surround yourself with nature. Physical and by means of natural materials and textures. Go the extra mile to bring in authentic greenery into your home. Plants not only compliment your natural woods and warm browns, but plants are beneficial in purifying the air, especially if you're at home all day and may be stuck in an apartment without the privilege of having an outdoor area.
Do research when it comes to indoor plants, as some are easier to care for than other and some are more beneficial to your home conditions than others. In other terms of nature is with the natural materials and textures used, such as stone, marble and wood to decorate furniture the materials used can be effective in terms of light colours to contrast the stone or wood furniture.
Combination of space & privacy
Single use spaces are a thing of the past, 2021 and especially moving into 2022 will see a rise in creation for multifunctional rooms. Making the most of each space with clean and innovative room dividing tactics During the pandemic, we required more functionality, and our homes were not only our homes, but they also became our gym's, offices, home school classroom and hobby areas.
With that said, the trend sparked the idea of multifunctional spaces, the possibility with the use of a space, depending on the room and ways in which you can utilise it to the fullest. With staying home, it has become paramount that a space be functional, working from home has seen an increase in additional workspaces being designed, with restaurants closed, the kitchen has become a well-organised machine. Finding ways to increase the use of a space as well as having the privacy when needed especially in a full house is important to keep a homely, relaxing yet functional lifestyle to your home.
In conclusion
Feeling inspired to create a home that is functional yet comforting and on trend, these tips will get you started on the right track to improving your property's appeal, as we mentioned any small changes made to a property can add value to your investment in the future. Before you decide to start your DIY revamp, we suggest speaking with an independent valuation company who will help determine whether these improvements will benefit you financially. An independent valuer will help you determine the true value of your property if you ever decide to sale in the future and would like to know if any additions or improvements to the property will have a positive or negative impact of your financial position within the current property market. Always seek professional advice to ensure you receive a service you deserve.
Author bio
John Carter – LinkedIn Profile
John Carter is a skilled and experienced senior property valuer working within the Perth CBD and greater Western Australia. With a niched expertise in multi-use commercial properties, gained over his two decades as a property valuer. John is considered one of the leading experts in Perth within property valuations and has passed his specialised knowledge on through industry training programs. His attention to detail and passion for property market research has inspired the next generation of valuers at Perth Property Valuers.