We live in a fast-moving tech world, where our lives have been deeply intertwined with various techs and devices that make our everyday life easier.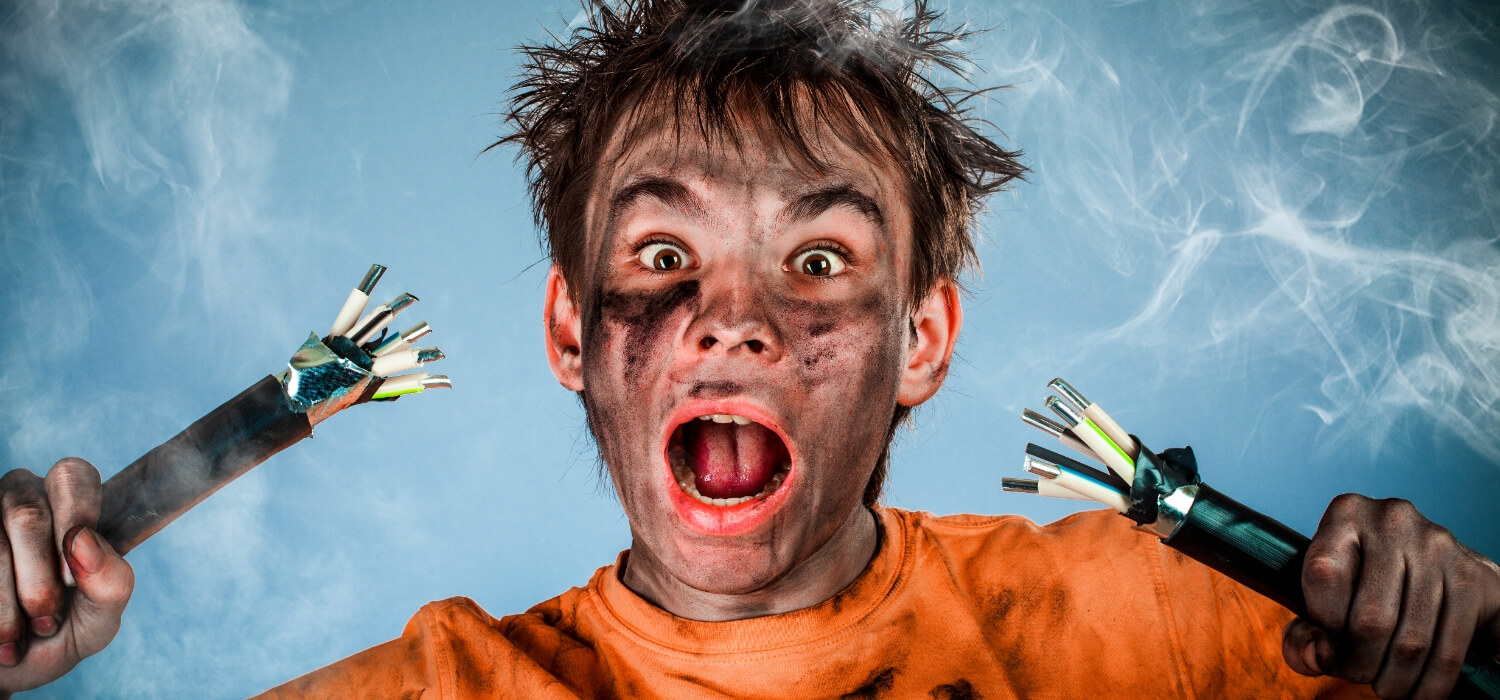 However, these smart devices and techs require electricity to function properly, making it a vital part of every household. The electrical wiring behind the walls of each household is a complex lifeline to all these devices and therefore, electrical jobs should be handled with the topmost efficiency by a qualified master electrician like this professional.
Since electrical work is one of the most critical jobs in the world, we must leave it to the professionals who have the utmost experience and qualifications in this field. The consequences of not doing so could be catastrophic.
In this article, we will be discussing why you should hire a professional electrician and how you can hire the best one.
Why Should You Hire a Qualified Electrician?
Every household needs electrical repairs on different occasions. Since electrical work is critical and any wrong move can have disastrous effects, it must only be done by qualified individuals.
Efficient electricians prevent possible electrical hazards while maintaining the overall safety and security of your household. They ensure proper repairs of all the electrical mechanisms to maintain their integrity.
When it comes to hiring electricians, many people often struggle to choose the right electrician or electrical contractor who will provide all the services they need while maintaining the safety standards.
This is where Bates Electric comes in. Electrician St Louis of Bates Electric Inc. provides residential, commercial, and industrial electrical services in and around the St. Louis area. Their contractors in St. Louis provide quality workmanship that people can trust.
10 Effective Tips for Hiring a Qualified Electrician
Electrical wiring is a series of very large interdependent networks and thus, it requires patience and precision to handle it properly. Poorly repaired electrical circuits can damage the electric appliances and equipment of your home and cause serious injuries.
According to the Electrical Safety Foundation International (ESFI), more than 30,000 non-fatal shock injuries happen every year. The Federal Emergency Management Agency (FEMA) says half of all home fires start because of internal electrical issues.
Improper wiring and faulty electrical work done by an amateur-only leads to unfortunate consequences. However, when a trained professional properly installs the electrical circuits and overall wiring system, it significantly reduces the chances of possible accidents.
Here are some tips you can follow to hire the best electrician for your household —
Perform Comprehensive Research
The first step is doing your own research to find the best electrician suitable for your electrical work. Before asking around for recommendations or references, you should do a bit of digging on your own.
You should also have a clear understanding of exactly what sort of electrical repairs is required for your house and where you can find your local electricians.
Since a lot of the information on the web these days is deceitful, you should pay close attention to the details when searching online. Before selecting an electrician, make sure he has a fixed place of work and relative experience for the task you want him to do.
Look for Paperwork & Registration
Many people often feel embarrassed about checking the paperwork of an electrician and end up hiring an amateur who has little to no idea of what he is doing. So, it is very important to enquire about the qualifications of the electrician you are hiring.
To get additional protections against possible electrical failures, you can check if the individual is registered under one of the government-approved schemes.
Any licensed electrician usually goes through extensive training and spends long hours building, maintaining, and installing electrical systems. They have mastered electrical codes and safety procedures.
So, making sure that your electrician has a valid license, related paperwork, and other credentials can go a long way to ensure his competence and work efficiency. If any electrician is unwilling to show proof of their qualifications, license, and other credentials, it is highly likely that they are frauds.
Look for Experience & Reputation
When it comes to electrical systems, experience matters a lot, especially because the electrical wiring and hardware are very complex. Only the steady and efficient electricians capable of understanding electrical codes can deal with them properly.
If any inexperienced electrician handles the electrical wiring of your household, he will most likely do more harm than good. He may not be able to detect the issue quickly and thus, will waste valuable time. He might also charge more for an issue that might seem complex but is not.
When deciding on the best person for the work, you should go for the one who has prior experience in working with electrical systems similar to yours. If he is familiar with the system, he will detect the problems and find solutions quickly.
Therefore, it's essential to select only the experienced and reputed electricians to avoid any unwanted repairs and expenses.
Look for Recommendations & References
Before selecting your ideal electrician, it's always safe to run some background checks. You should check their previous experience with similar work and customer reviews since it'll give you a better perspective on their competency and quality of work.
Initially, you can check online for reviews of the best electricians around you. Later on, you can visit their webpage or social media page to see pictures of their work and what previous customers have said or rated their work.
When talking to previous customers, ask if the electrician was able to find the root of the problem quickly, if he explained the issue in an understandable way, and if they found anything troubling while working with him.
Good electricians tend to have an admirable reputation since they don't just complete a job in time, they also do it with efficiency. So, getting positive feedback about the electrician will surely put your mind at ease.
Look for Insurance
To provide financial safety against on-the-job hazards, an electrician must have liability insurance. Handling circuits and other electrical fixtures is a dangerous business, as they can cause electrocution at any given moment.
Maintaining electrical safety standards and having insurance can really help in such cases. So, verify if your electrician has proper insurance that covers all the parameters of the work to be done. Otherwise, in case of any hazards and injuries, you might be held liable.
Look for Multiple Quotes
Before making any decision, you should get a few quotes from different contractors and electricians to compare your options. Make sure the quotes include the basic time frame and estimated cost. This will help you understand their efficiency and related fees.
You should explain in detail all about your project and its requirements to clear any misunderstanding on the part of the electrician. You should also pay close attention, when they break down their quotes to you, as this will provide better insight on what it will be like once they start working for you.
You should know that the cheapest quote might not be the best deal; you have to compare all the quotes you get and select the one who provides the best service at the best price. Always keep in mind that if it sounds too good to be true then it probably is not.
Look for Warranties & Guarantees
Since most electrical works are very complex and critical, they might fail at times. It is important that you should always look for some sort of warranty on the electrical work done in your homestead.
It serves as a guarantee of not burdening you with additional costs for the unlikely event of something going wrong after the work gets completed. Usually, most reputable electrical contractors and electricians give a warranty for their work at least for a year.
After completing your electrical work, make sure the electrician provides a warranty letter to ensure the overall safety of the electrical systems in your household.
Watch Out for Cost & Time-frame
The fees of an electrician depend largely on the type of the project, the sort of service you are requesting, their expertise, and license. For instance, installing solar panels will cost more than fixing a faulty outlet.
The first step to maintain costs is to make a list of all the services you want. Then, get an estimated time-frame within which the electrician will need to finish the work. Lastly, make a budget.
Depending on the type of your project, it might cost you around $120 to $220 an hour for a good electrician. Don't ever hire an unequipped inexperienced electrician to save money.
Most electricians will give you an estimated cost while some might offer a variety of cost options. Although some people think paying by the hour is a good way to cut costs, a fixed rate can surely give you peace of mind without blowing your budget.
Provide a Written Summary
To ensure better communication and understanding, you should provide a written summary explaining all the tasks and requirements you need. This will ease the overall quotation process while giving you and the electrician a clear idea of what needs to be done.
Once you provide detailed instructions, the electrician will be able to gauge what is to be done beforehand and can suggest better options that can get the job done faster. This will help solve any disputes while ensuring complete transparency between the two of you.
Look for Professionalism
We all know that professionalism goes hand-in-hand with work efficiency. If an electrician is not professional, it won't matter even if he works efficiently.
Professional electricians follow the code of conduct properly and put the client's safety first. They provide plans for the work to be done and explain diligently all the steps involved. They also provide the best customer service by working with customers efficiently while resolving any issues that might arise.
So, when selecting your qualified professional electrician, take note of their punctuality and reliability. Make sure their communication skills are well furnished. Check to see if they answer and return calls in a timely manner and provide digital quotes via mail.
Conclusion
Although we all have separate opinions on what to expect from an efficient electrician, the end result stays the same. When it comes to selecting an electrician for our household, we all want the most qualified professional.
Whether it be retrofitting an area or remodeling the electrical systems of your house, you can choose the most efficient electrician by following the above guidelines. So, don't hold back, hire your professional, and start working on your project right away!