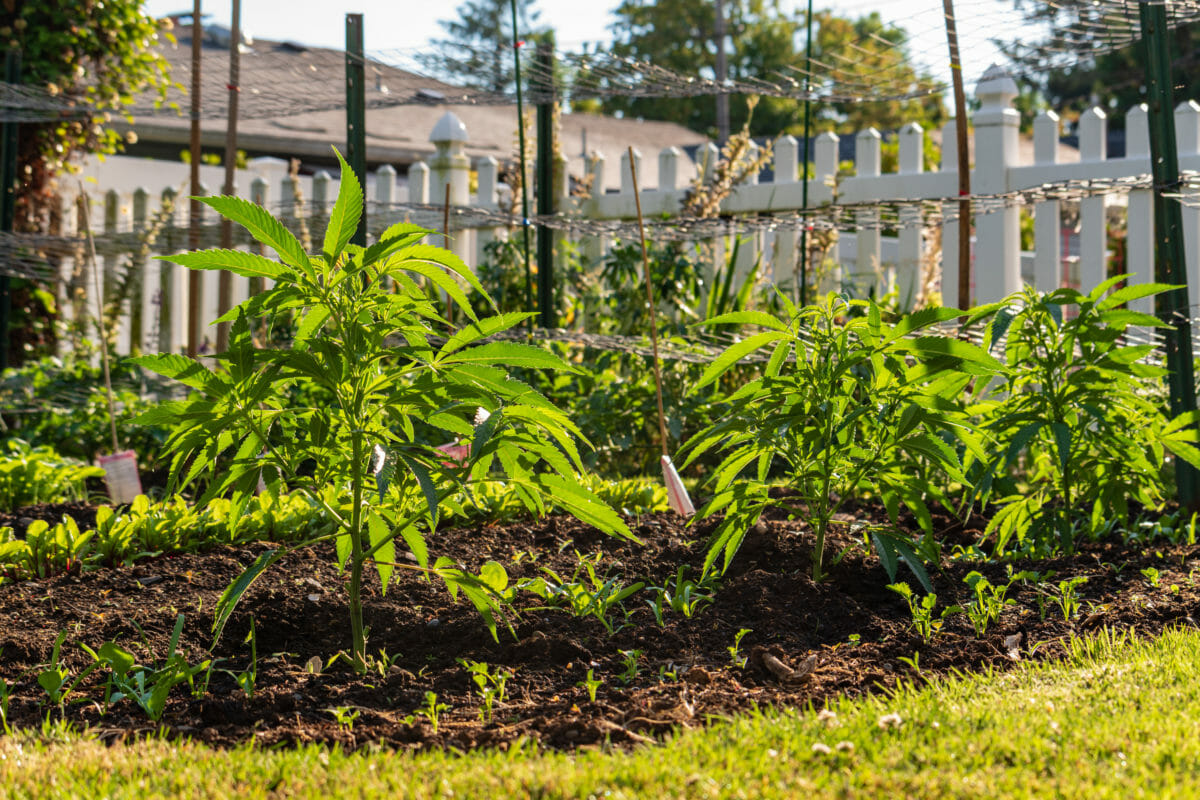 It is impressive that we now can easily get cannabis in countries like Canada from many dispensaries online and offline. Not only the most popular strains, but also many new and less known ones as well. You can just tell the budtender what you are looking for, and they will recommend one or more for you.
But, for many experienced weed smokers, buying cannabis isn't enough. I mean, why buy when you can grow them yourself in your backyard? Many weed smokers are already knowledgeable about cannabis, so growing them might not too difficult after all.
If you are planning to grow cannabis in your backyard, I have gathered 7 tips for Canadian cannabis lovers. These tips should be useful for many beginners who want to start growing their own cannabis. Use the winter wisely and do your research. Shop at a few of the best Canadian online weed dispensaries and try strains that are easy to grow and give big yields.
1. Think about the climate first
Just like with any other plant, growing cannabis is very dependent on the climate. In Canada, the climate can be freezing, so you have to take this into consideration. Other than climate, you have to find out the amount of available sunlight. Not every city in Canada has the same amount of sunlight.
As a guideline, make sure the temperature is above 86 degrees Fahrenheit. Otherwise, the plants won't grow. But, temperatures below 55 degrees could outright kill your plants, so you have to be careful.
2. Choosing the best location
I know that the theme of this article is the backyard, but not everyone has the same backyard layout. So you must plan where to grow your plants carefully.
Many Canadians already have a personal garden in the backyard, it should be the perfect place to grow your cannabis plants. Or even an open field in the backyard should be good enough.
3. Get the best soil
If you are planning to grow cannabis plants from seed, then you should germinate them indoors. For Canadians, it's best to do this during the early spring and the seeds can sprout in May.
The best soil is made up mainly of sand, silt, and clay. The plants will need slightly acidic soil, therefore you need to test the soil before using it.
4. Use fertilizer
For the best results, please use organic fertilizers and not commercial ones. Commercial fertilizers contain many chemicals and too acidic. Add the fertilizers to the soil before planting your plants.
Some natural or organic fertilizers you can use are compost, kelp meal, fish meal, worm castings, and blood meal. Add these to the soil before planting, that is very important. And after that, you don't need to add anything else for several weeks.
5. Choosing the best plants
There are thousands of plants that you can choose to grow. You can choose plants based on what you are looking for, such as a cerebral high, certain flavor and aroma, low or high in THC, etc. But most importantly, choose seeds suited to outdoor conditions, since we're going to grow them in the backyard.
I have mentioned the climate for Canadians above. Other than that, you'll also need mold-resistant or short flowering period varieties if you want to be safe.
6. Feeding and watering
Cannabis plants are known for being thirsty, so make sure you irrigate them whenever the soil is dry. A trick that you can do is by adding a layer of mulch once your plants are knee-high. This is done to reduce the loss of soil moisture and prevent other weeds from ruining your cannabis plants.
It is also recommended adding a high-nitrogen fertilizer every three weeks to promote growth. Then, you can use a fertilizer that is higher in phosphorus to promote abundant and dense buds.
7. Harvest
This is the time that you have been waiting for. For Canadians, the harvest period is probably around October. You should know when to harvest when wispy hairs come out from the buds and turn to reddish-brown.
You can easily cut the buds from the plants, make sure to leave about 7 inches of stem below each one. Then, you can trim off all the leaves. Just leave them hanging from their stems in a warm place for about a week or so. Then the weed is ready for consumption. Next, trim the buds and store them in a glass jar.
Conclusion
Growing your own cannabis plants isn't more difficult than growing other plants. You need to plan the location, germinate period, soil and fertilizer, and the timing properly. Then, it's just a matter of adding fertilizer and water the plants regularly.