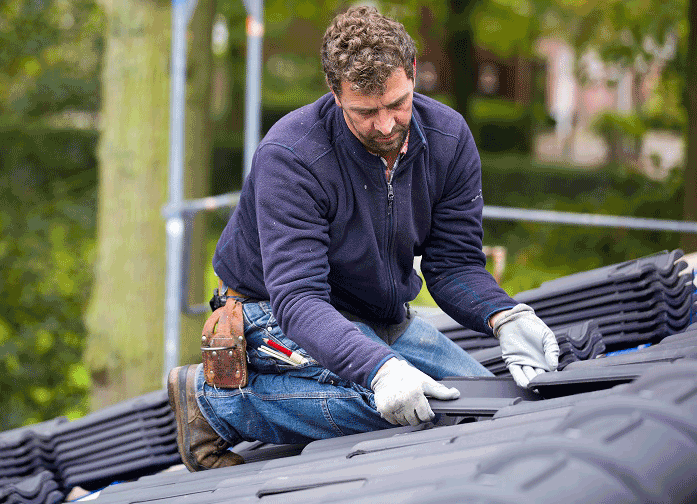 The roof is undoubtedly one of the most important parts of a house. It's the first layer of protection that you and your family can have against harsh outside elements like UV rays, rain, strong winds, and freezing temperatures. To keep the whole family constantly safe, you must keep your roofs in good condition.
If you've never had your roof restored since you first built or bought your house, you should probably consider hiring professionals from Rooflines to restore it ASAP.
Below are only some of the reasons why:
1. Roofs are your best protection against harsh weather
Weather can be very unpredictable. That's why it's always reassuring to know that there's a roof over your head to protect you from the heat, cold, rain, and wind.
But over time, roofs get damaged due to the constant exposure to outside elements. Which is perfectly normal. What's not normal is leaving them damaged for a long time with no maintenance.
Keep in mind that your roof is your best protection. So, it's only right that you keep it in tiptop shape. Aside from fixing the damaged parts, great roof insulation is also nice to have. This way, your roof can keep you warm during the winter and cool during the summer.
2. Roofs ensure the structural safety of the house
A tiny crack on the roof can potentially be the root of all problems in your house. The main culprit? Water.
Water is one of the biggest problems that a homeowner could face. That's because it could easily sneak into extremely tiny holes and cracks in your house then destroy your walls and ceilings.
If water leakages are not addressed properly, these issues can develop into bigger problems for you. That's why if you notice tiny leaks coming from above, have your house inspected and repaired immediately.
3. Roof restoration involves the gutter
Sometimes, it's the unmaintained gutter that causes the roof to rust and deteriorate. What happens is that when the gutters are all clogged up, rainwater just pools inside the gutter. Instead of flowing out directly to the downspout.
Once the rainwater overflows, it will eventually touch the base of the roof and will cause it to rust or crack. The next thing you know, rainwater is already seeping into the ceilings and walls of your house.
That's why it's crucial that during the roof inspection and restoration, gutters are also included.
4. Damaged roofs are a pest's fave spot
Cracks and holes on the roof are the perfect nesting place for birds and breeding ground for pests, like rats, termites, and mosquitoes. If left uninspected and unrepaired, these pests can bring chaos to your house.
Take the termites for example. Cracks in the roof are the best entrance point for termites. They can easily squeeze in their bodies and eat the wooden materials in your house.
Rats, on the other hand, are a health and sanitary problem. Not only do they eat your food and furniture, but they also bring diseases like leptospirosis.
Once these pests invade your house, all you can do is hire professional extermination services. Which can be a lot pricier than having your roof repaired or restored.
5. Restored roofs give your house a new look
Roof restoration is like breathing a new life into your house. Every time a roof gets restored, the entire house looks brand new immediately.
Sometimes, it's all that you need to give your house a whole new style. You can also paint them according to your preference to give your house a personality!
This way, you can make your house well-protected and fashionable at the same time.