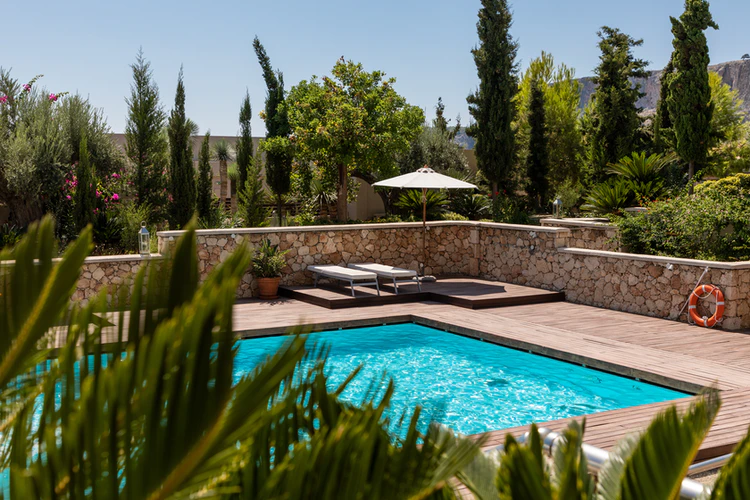 URL: https://unsplash.com/photos/h8wLc3lbDuA
Your swimming pool is a great source of delight and relaxation in your home, and it should always be inviting and stylish. To achieve this, you need to indulge in the right upgrades that will enhance your pool's look and appeal. Here are five ways you can improve your swimming pool:
Improve your pool's hardscape
The surrounding of your swimming pool significantly affects its outlook. This is why you need to prioritize improving your pool's hardscape area. Your aim should be to create a luxury surrounding for your pool that is safe, durable, and allows for enjoyment. Using these Australian tiles and pavers is an excellent way to improve the overall feel and look of your swimming pool's landscape.
Note that the material you use around your swimming pool should allow swimmers to walk freely without the risk of slipping.
Add water features
Add a touch of sophistication to your pool by adding water features. A perfect water feature is a fun addition that will instantly boost the look and ambiance of your swimming pool. You will love the limitless options available, right from extravagant sculptures to natural rock waterfalls that suit all preferences. Regardless of your choice, a water feature will make your pool come to life by creating an indulgent feel.
Add a fire feature
Do you want to create a host-worthy backyard with a swimming pool? Then you should consider adding a fire feature to keep guests warm and comfortable at night. Adding a fire feature at a strategic location by your poolside will give you an extra reason to have those late-night pool parties. A fire pit makes it easier for everyone to be cozy while providing your backyard with a stylish upgrade.
Install pool and garden lights
If you love spending evenings and early nights by the poolside, then installing pool and garden lights is an upgrade you should consider. There are many lighting options, including wall lights, floaters, feature lights, and underwater pool lights. You have the flexibility to be creative while illuminating your swimming pool and its surrounding area. You will further love how it will make your backyard a summer paradise as these lights will provide the charm needed to keep you and your loved ones outdoors at night.
Improve heating
Have an extra reason to take a dip in your pool even when it is not too hot by improving your pool's heating. Go for modern and ultra-efficient swimming pool heaters that will quickly warm your pool without consuming a lot of energy. This way, you get to have limitless fun as you can easily enjoy the water while it's at the perfect temperature. The icing on the cake is that it allows you to utilize your pool all year round.
Endnote
These upgrades will ensure your pool is in its best shape while having the appeal and functionality to be desired. A rule of thumb is never to wait until your pool is in a bad state to start upgrading it.