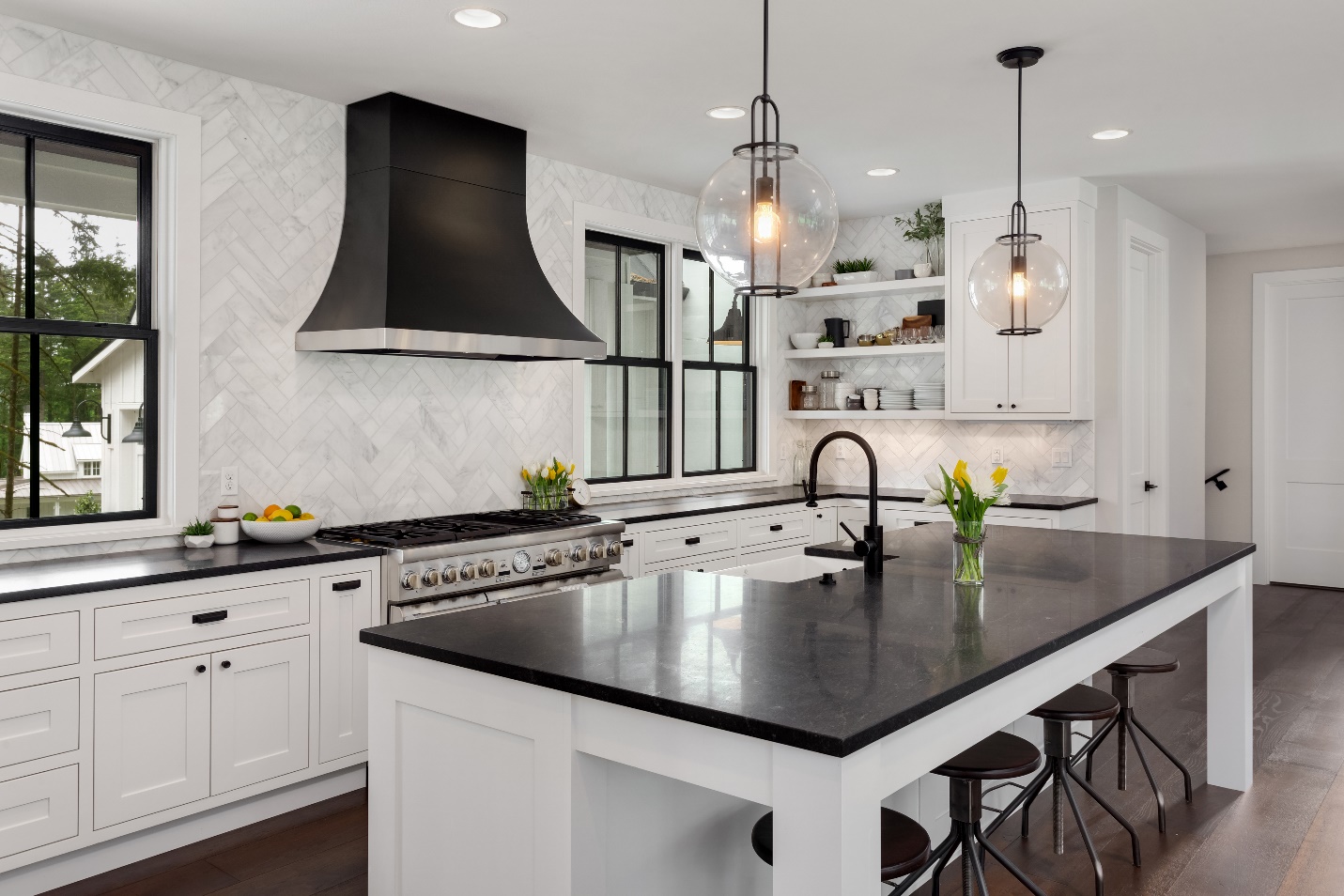 For most families, the kitchen is the heart of the home. In fact, it's been this way for centuries.
It's where you start the day — with coffee and breakfast.
It's where meals are made — and often served and eaten.
And it's frequently where you end the day too — perhaps with a late-night chat and a few warm cups of tea before bed.
Because the kitchen is so important to every family, it makes sense that you want yours to feel cozy and pleasant. Unfortunately, many families' kitchens are cold and unadorned. The lighting is stark, the seating is uncomfortable, and the décor is uninspired.
If you'd like to make your kitchen cozier, here are 6 tips for starting your kitchen redesign journey today.
1. Install under-cabinet lighting.
It's time to do away with the harsh lighting in your kitchen. Under-cabinet lighting — especially when it comes with warm, as opposed to cool, tones — can add the cozy light you need.
Professionally-installed under-cabinet lights look great and can be linked to your light switches. But if you're on a budget, install the strips of lights yourself, and attach them to a timer or smartphone app for ease of use.
2. Add an island with kitchen stools.
If your kitchen already has an island, you may simply need to invest in some kitchen stools to make that spot a nice place to sit. Islands and stools help open up your kitchen space and make it more inviting in general. This spot can be a great place for you and your family to eat breakfast or chat and snack on a sandwich after school.
Plus, kitchen island stools with comfortable fabric will be inviting when you have guests over. While you mix drinks and finish prepping dinner in the kitchen, your guests can sit near you and chat while snacking on hors d'oeuvres.
3. Don't be afraid to use items not usually found in kitchens.
Most people think that kitchens shouldn't have love seats, plush rugs, books, or other things that "don't belong there." Really, you can put anything you want in your kitchen!
Try a plush rug that makes the space feel warmer and homier (just make sure it's not bright white and is machine washable!). Or, if you have space, consider adding a comfortable chair or loveseat (again, go with something that's easy to wash). These can be matched with a small table to create a comfy and inviting breakfast nook.
Add class to your nook with a row of books or a magazine rack — great for when you have guests over or you just want to leaf through something while you sip your morning coffee.
4. Brighten your space with flowers.
Cut flowers are always an elegant and cozy addition to your kitchen. While it may not be affordable to have them constantly in a vase, you can always opt to keep a few potted varieties around for everlasting blooms.
Geraniums make great kitchen flowers because they can bloom all year with proper care and don't require constant attention. Of course, ferns and other non-flowering plants will certainly brighten up your space as well.
5. Start a window herb garden.
Speaking of non-flowering plants, starting an herb garden is a fantastic way to add greenery to your kitchen while also doing something useful for your cooking!
A kitchen herb is easy to create on a windowsill. Use one that gets lots of light. Starting your herbs from seeds is the best way to ensure their hardiness, but you can also find organic varieties in small plant form if you don't have time to start seeds.
Essential kitchen herbs include basil, oregano, cilantro, parsley, and chives. Of course, there are many other varieties to choose from as well, depending on what you like to cook.
6. Reduce the clutter on your countertops.
Our last tip has to do with organization. Naturally, a room as busy as your kitchen is going to get disorganized at one point or another. That's simply a part of living, and you definitely shouldn't expect to have an ever-spotless cooking and eating area. Who does?
Still, if you can reduce clutter to begin with, this will go a long way at keeping your kitchen comfy and cozy year-round. The key? Keep your countertops as free and clear of utensils, pots, pans, appliances, and other knick knacks as you can. Doing this will ensure that when you do have things that have to rest on the counter, they at least won't be adding to an already-cluttered space.
Learn to Love Your Kitchen
When it comes to redesigning and refashioning your kitchen in a cozier manner, what it really comes down to is implementing the styles and final touches you love most. After all, there are no rules when it comes to home décor.
Do what innately strikes your fancy and makes you smile, and you'll find that that's what makes your kitchen truly shine.