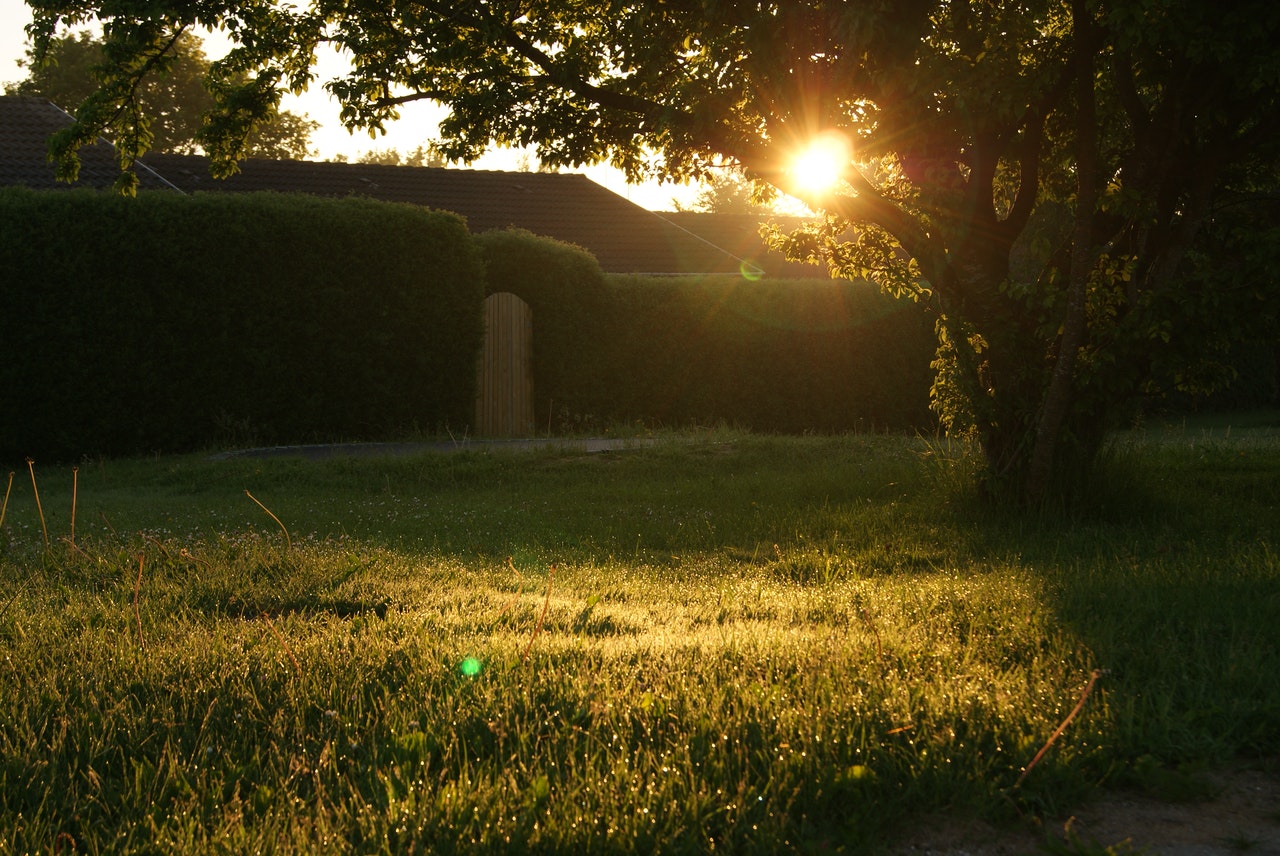 Credit: Anders Kristensen from Pexels
Now that the summer is starting, you're getting ready to turn your backyard into your own private paradise. You're anxious to get out there and spend all your free time relaxing and soaking up those warm rays from the sun. But the only problem is that your yard isn't exactly in good shape for relaxing. Instead of a private paradise, it's more reminiscent of a barren field. However, it's got potential, and you're ready to let that backyard shine in all its glory.
To help you optimize your leisure time this summer, check out these backyard tips.
Install a Hammock
Have you ever fallen asleep while reading a book outside in the sunshine? If you haven't had the opportunity to do such a thing, we recommend that you try it. There's something so comforting and enjoyable about lying outside in the fresh air, listening to the birds' chirp and the breeze flowing through the trees — it's almost hypnotic just thinking about it. And what better place to snooze than in an outdoor hammock?
Hammocks come in all shapes and sizes, including stand-alone types that you can situate on any stable ground. There are also rope hammocks, tree hammocks, and even portable foldable styles to bring with you on camping trips. Whichever type you choose, a hammock is the ultimate relaxation tool for your summer unwinding.
Build a Greenhouse
Focusing on healthy eating, purchasing local produce, and personal gardening are incredibly popular these days. Most people are much more conscious of nutrition and sustainable living than they were, even a few years ago, and greenhouse gardening is becoming increasingly common among homeowners. A high quality greenhouse allows you to grow a garden of produce, herbs, and plants organically and sustainably in your backyard. While you can start to plant your garden this summer, you'll be able to enjoy it all year long with a greenhouse.
Find a greenhouse manufacturer that offers a free consultation to assess your space. After a few weeks of looking through architectural drawings and construction, you'll have your own beautiful space to start growing your favourite plants. The best part is that your grocery bills will quickly decrease in cost because you won't have to buy produce!
Professional Landscaping
Landscaping takes a lot of hard work and dedication, and not everyone has the time to devote hours upon hours to make their grass luscious and green. However, having a nice lawn to look at makes a lot of difference, especially when it comes to entertaining outside. Who wants to hang out in a yard full of brown, spotty grass and dying flowers?
Consider hiring professional landscapers to help get your back garden into shape. They'll give your grass the nourishment it needs and plant beautiful flowers to turn your yard into a colourful oasis.
Add Hanging Lights
Add some charm to the garden with some outdoor hanging lights along the fence or in the trees. They'll brighten up your nighttime barbeques and add some pleasant mood lighting to any backyard event.
Take advantage of the summer season and make the most of your backyard this year. With a hammock, a greenhouse, a beautifully curated lawn and some hanging lights, you'll never want to leave.