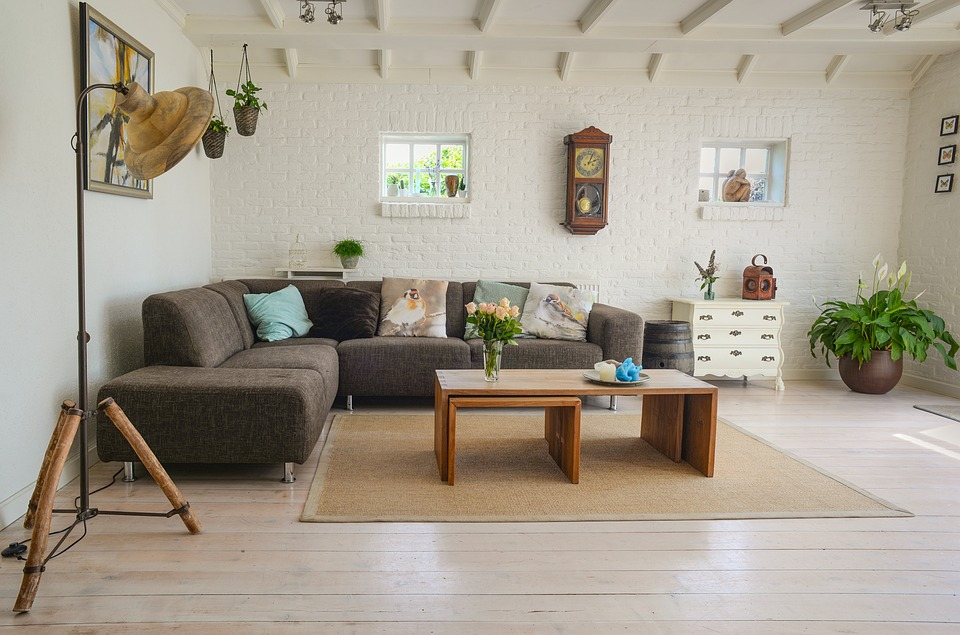 A person's decision to take a step towards betterment affects various aspects of their life. No doubt, your present circumstances are the result of the decisions that you took in the past. Thus, the passion for achieving even more to make your future better can work wonders. Similarly, you might have lived in a simple home for years. It is quite understandable if you look around and wonder about leveling up how your house looks. Some ideas might include making your home more luxurious, more comfortable, and more elegant. So, if you have a remodeling plan for your home, we have listed 8 easy-to-implement ideas.
1. Get an HVAC System
The very first thing that you must have in your luxury home is the HVAC (Heating, Ventilation, and Air Conditioning) system. It follows the principles of fluid mechanics, heat transfer, and thermodynamics. So, it aims to control the temperature and humidity while providing indoor comfort. It helps regulate the heat level of the atmosphere in your home and maintain a pleasurable indoor atmosphere. Moreover, you can add electrostatic air filters to your HVAC system to eliminate pollen, mites, dust, and smoke in the air. This valuable addition increases the efficiency of the HVAC system. Also, it helps prevent costly breakdowns. Hence, you should opt for this amazing combination as it is worth the investment.
2. Patio Makeover
Remodel your patio in a way that it grabs the maximum attention of everyone passing by. Decluttering is the best way to do so. Don't just store every kind of item on your patio; it's best to opt for outdoor cabinets to store necessary things efficiently. They will give a well-maintained and elegant look to the place. Moreover, you can implement the following ideas to improve the patio's appearance:
Add some attractive and colorful flower pots
Create a wooden path that connects the entrance gate and the patio
Implement leveling on the floor
Place stylish and classy furniture
3. Connect With Nature
When choosing to remodel your home, it is best to connect more with nature. If you are completely restructuring your home, then go for larger windows this time. The light and wind will result in boosting your mood and energy. Moreover, it will create a noticeable difference between your previous and new room. It will transform your room dramatically. Go for a glass door instead of the traditional wooden one to have a better view of the outside.
4. Go For a Classic Palette
Remodeling your home efficiently involves painting your home with the right shades as they play a significant role in your house's appearance. Different people opt for different combinations depending on their personality or mood. These colors are an important factor. If they can add beauty and class to your home, the wrong colors can also waste your money. So, go for classic combos, such as:
Black and white
Yellow and gray
Navy blue and cream
Blue and gray
5. Focus on The Ceilings
Not many people focus on designing the ceiling. They keep it simple, plain and paint it the same as the walls. But as far as remodeling is concerned, focusing on the ceiling makes a huge difference. There are various ways to do it. Starting from the simplest, you can paint it to contrast with the walls. Also, you can add stripes to it. Furthermore, you can opt for a ceiling medallion to add more style. Besides this, fix some attractive lights on your ceiling to make it appealing.
6. Kitchen Deserves More Attention
Which one is the busiest room in your home? Unsurprisingly, it is your kitchen, as it is the most used part of your home. One way to remodel it is to paint it with a darker shade and install stainless steel or nickel-plated cabinets. Though painting it dark doesn't have any limits, but dark wood would look great. On the other hand, you can choose to have dark smooth surfaces with definable lines along with metallic-covered cabinets. Moreover, get more lights fixed in your kitchen to have a luxurious experience while preparing meals for your loved ones.
7. Trendy Storage Baskets
Once you start to pen down the things you will need to remodel your home, add some trendy storage baskets. These baskets and storage boxes play a significant role. You can opt for wooden baskets, decorative containers, or any other kind that you like. Place these baskets in your living room, bedroom, bathroom, and storeroom. As you can't just keep all the stuff on display, you need to put some of it aside. Here, these baskets will do their part. They'll save your saving space from looking messy.
8. Convert To A Modern Bathroom
What makes a bathroom modern? Yes, the various accessories, the trendy tiles, the perfect color, and the lights. Install more lights in your bathroom to keep it bright and looking wide. Moreover, you can follow efficient tips for decorating your bathroom, such as:
Choose patterned tiles
Construct double vanity
Build cabinets under the vanity
Pick lighter shades for overall remodeling
Opt for steam showers
Final Thoughts
Remodeling your home to make it luxurious is a tough job. It does not only require a good investment of money and time but a creative mind as well. However, following tips such as mentioned above can make your remodeling plan much easier and turn your house into a luxury one without much hassle!