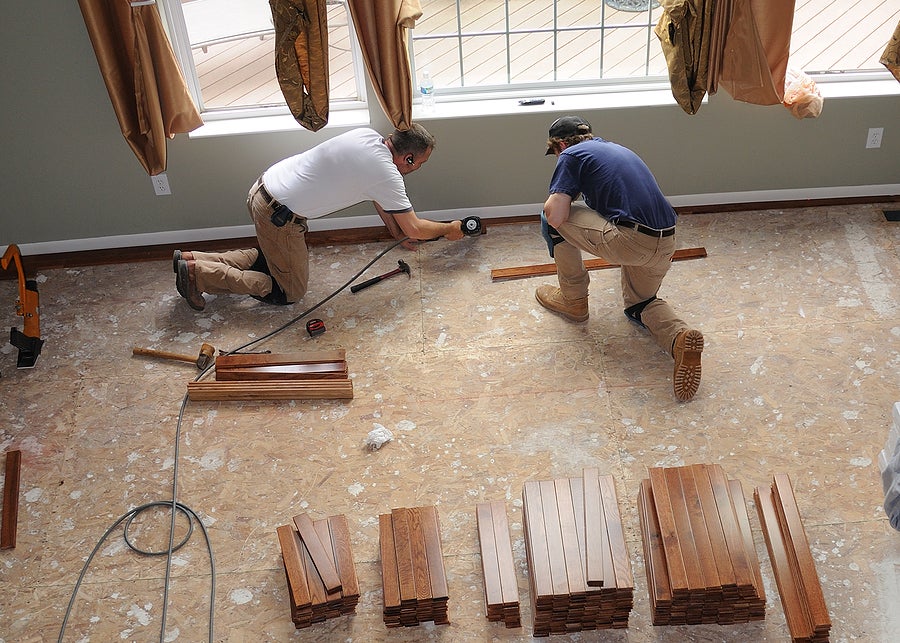 Home renovation is a satisfying project for most individuals. Whether you want to remodel a few rooms or revamp the entire house, it can be quite exciting to transform your living space to your desire. You can research online for interior décor ideas or schedule a free design consultation at Stoneside for a more sophisticated outcome. It doesn't matter how big or small your renovation project is; you can always get a professional opinion.
However, most homeowners don't know where to start renovating their homes. Do you start shopping for exquisite fixtures, or do you tile the floor first? You can make expensive mistakes if you start remodeling your home without a proper strategy.
There are crucial aspects to consider when you want a home revamp. Read on and gain an in-depth understanding of what you should keep in mind if you are renovating your home.
Your Renovation's Purpose
You must first know why you want to renovate your home. Understanding the purpose will help you move to the next step. Is the home rental property, residential house, or you want to sell?
If it is a personal home makeover, you need to incorporate changes to make your living space more desirable and comfortable. Ensure the renovations meet your family and lifestyle needs. The primary purpose of home renovation is to add positive value.
If you are remodeling to sell or rent out, you should maximize areas that will fascinate your tenants or potential buyers. Such renovations aim to increase rental income by providing exceptional interior and exterior revamps.
Conduct Extensive Research
After you identify your renovation purpose, you can visualize the living space you want to achieve. The Internet is awash with numerous interior design websites and home renovation ideas. Thus, set aside adequate time and conduct extensive research to arrive at the style and structure of the home interior and exterior.
Choose your color schemes, furniture, kitchen fixtures, floor tiling, etc., and have a mental picture of the outcome.
It is essential to have a professional team of interior designers to assist you in transforming your home into a magical space.
Unplanned Costs
While it makes sense to follow a strict budget to the letter, you never know the surprises you might encounter along your renovation journey. Unplanned costs, technical mistakes, and additional materials might crop up when you least expect. Therefore, it is essential to prepare for these surprises by adding extra money to the main budget. No matter how thoroughly you planned and researched your entire home renovation, you can always encounter such scenarios.
Have a Strict Timeline
When it comes to home renovation, it is imperative to follow a strict work schedule. Have your team draft a solid execution plan from the start to the end of the renovation exercise. It will help to avoid dragging the makeover and causing chaos in between the living spaces.
For instance, you can plan on renovating your home one room at a time. The experts can start with the bedrooms while moving towards the kitchen, leaving flawless work before proceeding to the next phase. Breaking remodeling projects into manageable steps simplifies the entire exercise and allows the team to follow a specific schedule.
Set a Realistic Budget
While you might want your home to look stylish with a magical ambiance, you need to work within your budget. Draft a realistic budget without going overboard with expensive accessories and fixtures that you cannot afford.
Ensure you source several quotes from different experts to get a good bargain. Comparing prices helps you to get good services are affordable rates. Remember, you are remodeling your home and not building a new one. Therefore, do not break the bank while sourcing for classy items.
Make Alternative Living Arrangements
Will your renovation project affect your current living spaces? If so, ensure you make plans to move to alternative living arrangements. Depending on the renovation timeline, you can opt to rent a smaller space or move in with your family until completion —factor in this plan in your budget to avoid future inconveniences.
Renovating your home is an exciting exercise that requires time, effort, resources, and patience. You must draft a plan of how you want the entire makeover. Be specific about your design ideas and communicate to the team handling the remodeling exercise. While setting a realistic budget, you should also include unexpected costs that might arise.
Furthermore, avoid purchasing substandard materials because of low prices. Go for top-notch material and durable fixtures from Stoneside, and you will save money from future repairs.