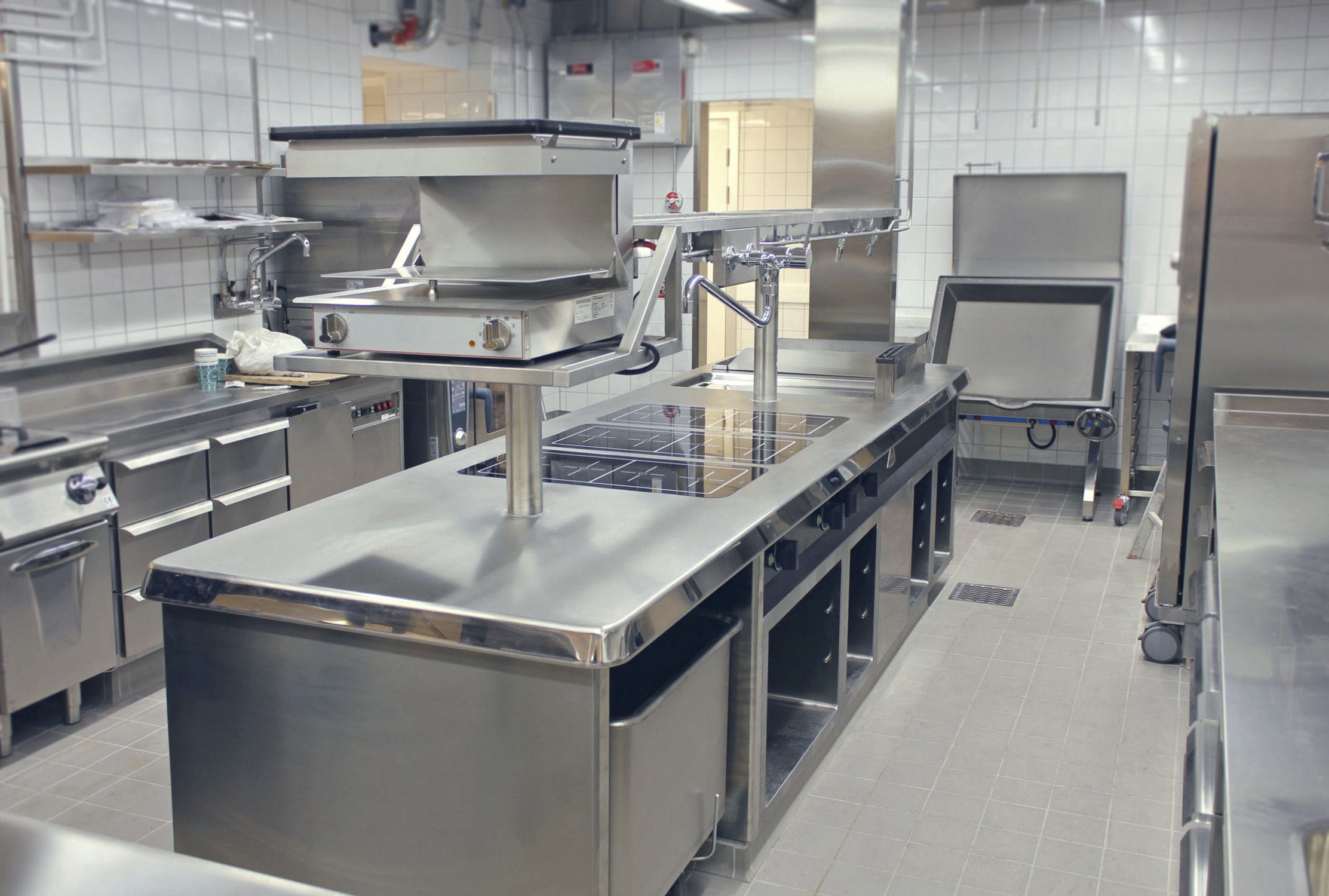 Custom steel fabrications are common in both commercial and residential kitchens. The metal is a favorite choice for many and is famous for its unique properties. These range from durability, corrosion resistance, and ease of maintenance. However, the process requires expert skills, hence the need for qualified steel fabricators. Are you seeking to install custom stainless steel fabrications in your commercial kitchen? There are various reasons too this. Let's learn about the benefits.
What is steel fabrication?
Steel is a metal alloy made up of iron and other elements and comes in a wide range of shapes and sizes, and they're employed in structural and fabrication work. Steel fabrication is the process of transforming raw steel into products or objects. It involves melting and molding raw materials into the desired shape.
However, the procedure necessitates experienced workers with the skills to convert raw components into quality items. To learn more about steel fabrication, visit Martin Stainless Steel, and get to know its applications in kitchens, bars, benches, ventilation, and more.
Why use custom stainless steel fabrications in commercial kitchens?
1. Strength & durability
Metal products can certainly solve many issues in your kitchen. But you want to ensure that your choice of metal won't break easily. Steel is known to be highly durable and robust. It's also lightweight, meaning the products won't look bulky in your cooking space.
2. Allows the use of older equipment
You don't want to discard older equipment just because the original parts are no longer accessible. However, if your machinery breaks down after years of service, you have no choice but to replace it. With custom steel fabrication, this has never been easier! Custom steel fabricators can engineer pieces that are no longer in production and use them in your kitchen.
3. Compatibility & Unique designs
You want items that complement other things in your kitchen. Well, steel fabrication does this and more. With custom steel fabrications, you can get appliances in all shapes and designs. The steel fabricator will also custom them, putting in mind what you already have. This way, you'll get new designs to fit your existing styles.
4. Saves time
You don't want to spend hours seeking the best items for your kitchen. The custom steel fabrication process will save you a lot of time. Still, you'll get quality products, thanks to the efficient technique. How is this possible? You can accomplish this by making the sheet metals compatible with various operations.
5. Improved sanitation
Commercial chefs love working in a clean environment, and kitchen fabrication helps achieve this goal. Stainless steel is non –porous and is resistant to liquids and stains. Therefore, regular cleaning preserves the steel for an extended period and still eliminates bacteria and other unwanted germs on the steel frame. And this ensures a clean space and reduces food contamination.
Final thoughts
Stainless steel is tolerant to extreme heat and cold and is an excellent choice for commercial kitchens. It also adds that unique look and feel in your space. And this makes it a must-have element in contemporary kitchens. To get quality custom fabrications, engage experienced steel fabricators and enjoy a stunning look in your kitchen.