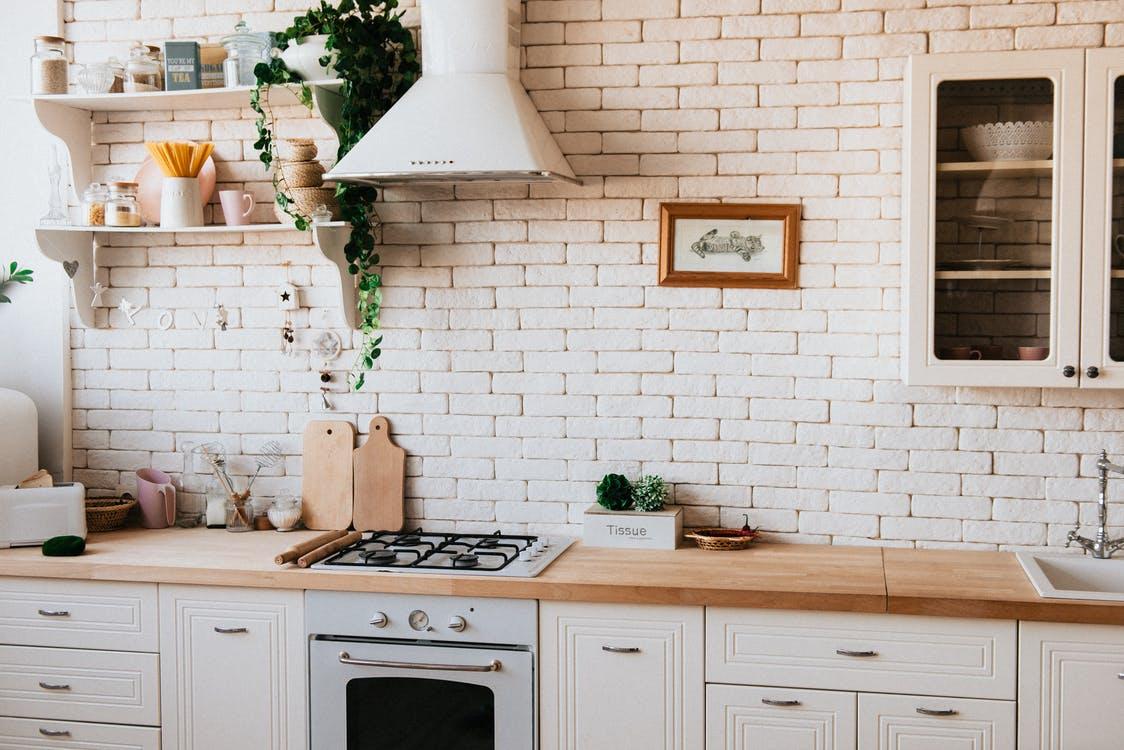 The kitchen is the heart of every home, a dearer spot than the rest. It's a gathering place for family and friends, where everyone makes memories.
But unfortunately, keeping your kitchen organized and pleasant isn't always easy. It takes only a few seconds to jam a clean counter with unnecessary items, fill an organized drawer with overflowing junk and leave cutlery here and there. After all, not everyone has a large kitchen with a separate pantry and tons of storage space. Similarly, not everyone can demolish their area and create a new, bigger kitchen. But what if we told you that "size" was never part of it? It's more about how you find ways to make your kitchen look less cluttered and more functional yet elegant.
An organized kitchen makes cleaning and cooking a whole lot easier, and we're here to help make things easier for you. With a few handy-dandy DIYs and organizational tips, you'll be able to take charge of your messy space, tackling everything from drawers, shelves to cabinets.
Let's get organized.
1. Appliances and cookware
First thing's first, put out all the appliances and cookware you have in your kitchen. Next, aim for efficiency and have your go-to appliances, cookware in cabinets close to the main cooking area for quick access. If you've got ceramic cookware, that's even better. Ceramic pots and pans are non-reactive, safe, and use less oil, which means you can cheerfully sauté your meals rather than boiling or steaming them. What's more? They are easier to clean; hence, no more messes. When it comes to cooking tools like your air fryer, toaster, blender, Instant Pot, only keeping what you use every day on the counter is the best approach. It'll stop you from clouding the counter. As far as the giant appliances are concerned, keep them hidden from sight, preferably in a cabinet.
Also, if you're right-handed, put your pots and pans, baking trays, and saucepans to the right. This way, you won't end up reaching out for things in the wrong direction (follow the opposite if you're left-handed).
2. Declutter 
If some of the items in your kitchen aren't serving you right, they won't be helping you any better packed away in a box. That said, the second step to creating the kitchen you want is to get rid of everything you don't want.
The kitchen tends to develop hyper-specific clutter. That too-fancy knife set from your wedding, crappy old pots you can't quite bring yourself to throw away, and expired food items. All of it has to go. This process will break your back because you have to start from a blank state by considering every item in your kitchen. So take everything and start evaluating!
Think about every item: is it worth keeping? Do I love it? Does it make my work easier? The goal is to dig up a functional space, so if you feel overwhelmed while decluttering, think about why you started in the first place. Once you've gone through your stuff, you should have a toss section, keep section, and a donate section. 
3. Get a cooking caddy for convenience
This is probably one of the greatest space-saving inventions ever and – not to mention, good for organizational purposes. So here's how it's going to go down: keep your spices and condiments in an easy-to-carry rack to avoid countertop build-up.
In addition to this, keep your favorite spices, salt, and cooking oils close to the stove since you will be using them often. But don't place them on your counter; put them all in an adorable caddy that you can instantly store in a cabinet after cooking. Caddies are available in all sorts of shapes and sizes, so finding one for your items shouldn't be hard.
4. Master the art of storage
We know pantries are great, but what's the fix for those who don't have one? Well, even if you don't have a kitchen pantry, you can incorporate a few organizational ideas into your space. For instance, take the wine glass storage: fix a hanging wine rack under a cabinet to prevent glasses from shattering and save space.
Many people don't know this, but proper ingredient storage is an integral part of having an organized kitchen. It minimizes the chances of splattering food here and there and makes it easy to keep track of what you have.
So, keep refrigerated foods in sealed storage bags or covered containers, and check leftovers daily for spoilage. In short, keep track of your inventory so that you can manage, restock and dispose of things accordingly.
5. Create work zones for various tasks
When organizing a kitchen, it is helpful to think of your kitchen as a work zone: dish storage, food storage, clean-up (dishwasher and sink), cooking zone, and prep area. Prioritize these zones according to how much they are used daily. For instance, if you and your fame make dinner together, you might desire a second prep zone. Alternatively, you might want to include a baking zone or any other specialty zone. This will ensure all of your items are organized accordingly and look lovely.
6. Get yourself some see-through containers
Admit it; we've all been there: stretching your arms out for chili powder and grabbing oregano instead. Yes, mismatched food storage containers can drop bombshells of chaos. Luckily, there's a fix. You only need a couple of food storage containers to make the most out of the amount of space you have in your cabinet. If you ask us, we prefer rectangular or square-shaped, see-through containers that stack up well. For more clarity, you can label the containers – the easier, the better!
Conclusion
As you can see, all it takes is a pinch of patience and a spoonful of love to give your kitchen the makeover it deserves. Following a few simple tips to keep clutter out is always enough to remain organized. Yes, this will take a lot of work, but once it's all done, you'll never have to step into a messy kitchen again, where you have to dig through things every time you need something. All you have to do is follow the tips mentioned above and reflect on how the process is going. If you discover any problematic areas, revaluate and reorganize. Finally, try to stay on top of everything and make it a yearly goal to remove clutter.