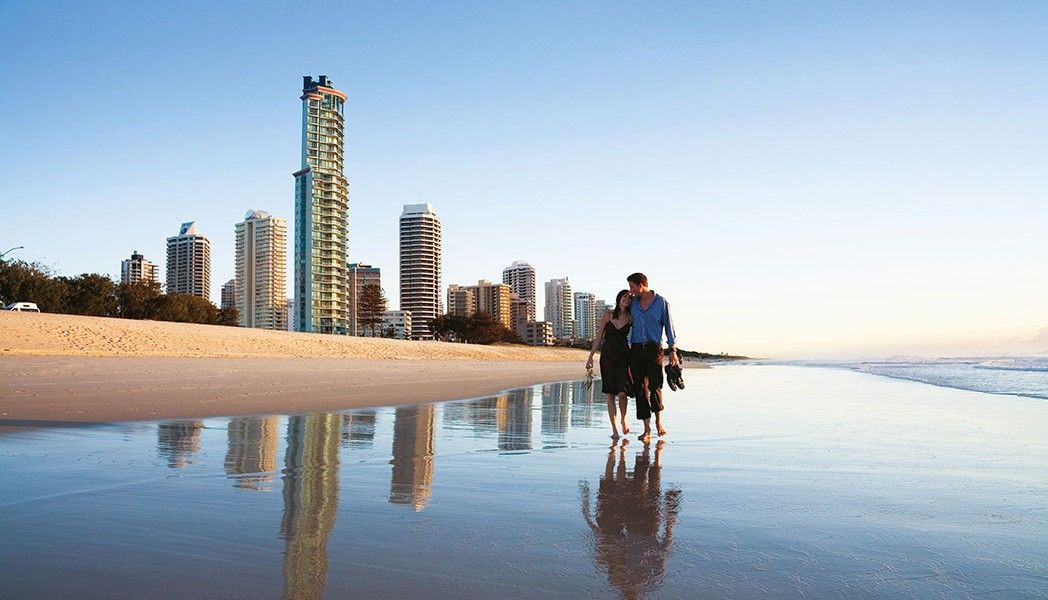 In Australia, the Gold Coast is one of the best places to live in. Figures show that out of 135,000+ people who moved within the country, 62% settled in the city.
And why not? For starters, it's one of the fastest-growing cities in the country. Second, it's the foremost destination for those in search of a job in the digital industry.
Despite its fast-paced lifestyle, the Gold Coast is known as a laidback haven. Given its world-class sandy beaches and pleasant year-round weather, it is indeed a surfer's paradise.
If you're thinking of moving to Queensland right now, it'll help to follow these tips when moving to Gold Coast.
Gold Coast's cost of living is low.
You'll be glad to know that moving to the Gold Coast is more affordable for your family.
For one, the cost of rent is 33% cheaper than that of Sydney. It's also 2.4% more affordable than renting in Melbourne.
Groceries are also cheaper in Australia's former South Coast. It's 8.28% cheaper than Melbourne and 4.88% cheaper than Sydney.
The only difference is when you eat out at restaurants. You can expect higher costs in the Gold Coast— 4.83% higher than Sydney and 2.56% higher than Melbourne.
There are many real estate locations.
There are lots of properties available on the Gold Coast. What you choose should depend on accessibility and your budget.
For example, if you want to live near the CBD, you should go to the Eastern portion of the Southport suburb.
If you want to live near the water, your best option is a house in the Main Beach area. It's also close to theme parks, as well as Griffith University.
You could also consider moving to Broadbeach. Also known as the Glitter Strip, it's near the beach, as well as pubs, nightclubs, and bars. It's also near shopping centres such as Pacific Fair.
The only caveat here is that the rental price is high. Plus, you're sure to hear party noises up until the wee hours of the morning.
If the party scene is not for you, you can opt for the Southern suburb of Burleigh Heads. While it's near Mermaid Beach, public transport here is kind of rare as bus lines only run once an hour.
You can also head down south to the suburbs of Palm Beach, Tugun, or Currumbin. They're near the Rock Pools and the Springbrook National Park, which is great if you love hiking with the family.
Looking for a well-kept surfers' paradise? Go for Coolangatta, located at the border of Queensland and NSW. It's off the beaten path, which means you don't have to spend a lot of money buying a house. But, on the other hand, this distance means you'll need a car to get to and fro.
There are lots of Gold Coast job opportunities.
This, of course, will depend on your skill or specialisation.
If you're an IT worker, you can easily find opportunities at IBM or Eracom. If you're a hospitality worker, there are lots of restaurants and bars in the area.
You can also take hold of the career opportunities that the city's 450 Marine Companies have to offer.
Transportation around the city is easy.
Getting around Gold Coast is easy with its vast bus, train, and tram network.
The G:link tram system, for one, covers a total of 13 kilometres and 16 stations. This has stops at Southport and Broadbeach, among many other popular destinations.
The train system, meanwhile, covers the distance between Varsity Lakes and Ormeau. It also continues to the Brisbane CBD and the city's airport, where you can fly to New Zealand and other areas. It takes approximately an hour to reach these Brisbane stops.
If you live in the suburbs, you can take any of the Gold Coast buses. These can take you to the train or tram stations, even the biggest malls in the area.
If you're looking for easy mobility and don't mind the traffic, there are many rent-a-car services. Rates start at 20 AUD a day.
Gold Coast schools abound.
You don't have to worry about your child's education if you're moving to the Gold Coast. It's home to good public schools, such as Beechmont State School and Gold Coast Christian College.
If you have the money, you can enrol your child in a private or international school. Famous institutions include Emmaus College and Gold Coast International College, to name a few.
As for universities, sunny Queensland is home to three: Griffith, Bond, and Southern Cross.
There are many options for health services.
Like the largest city in Australia, Gold Coast has big hospitals and medical centres. They are the University Hospital, the Robina Hospital, and the Varsity Lakes Day Hospital.
Certain health services are also offered in the precincts of Southport and Robina. The same goes for community centres in Helensvale and Palm Beach.
If you are a Medicare patient, you can get free services in select hospitals.
With its beautiful beaches, lovely parks, and relatively low cost of living, the Gold Coast is indeed one of the places to live in Australia.