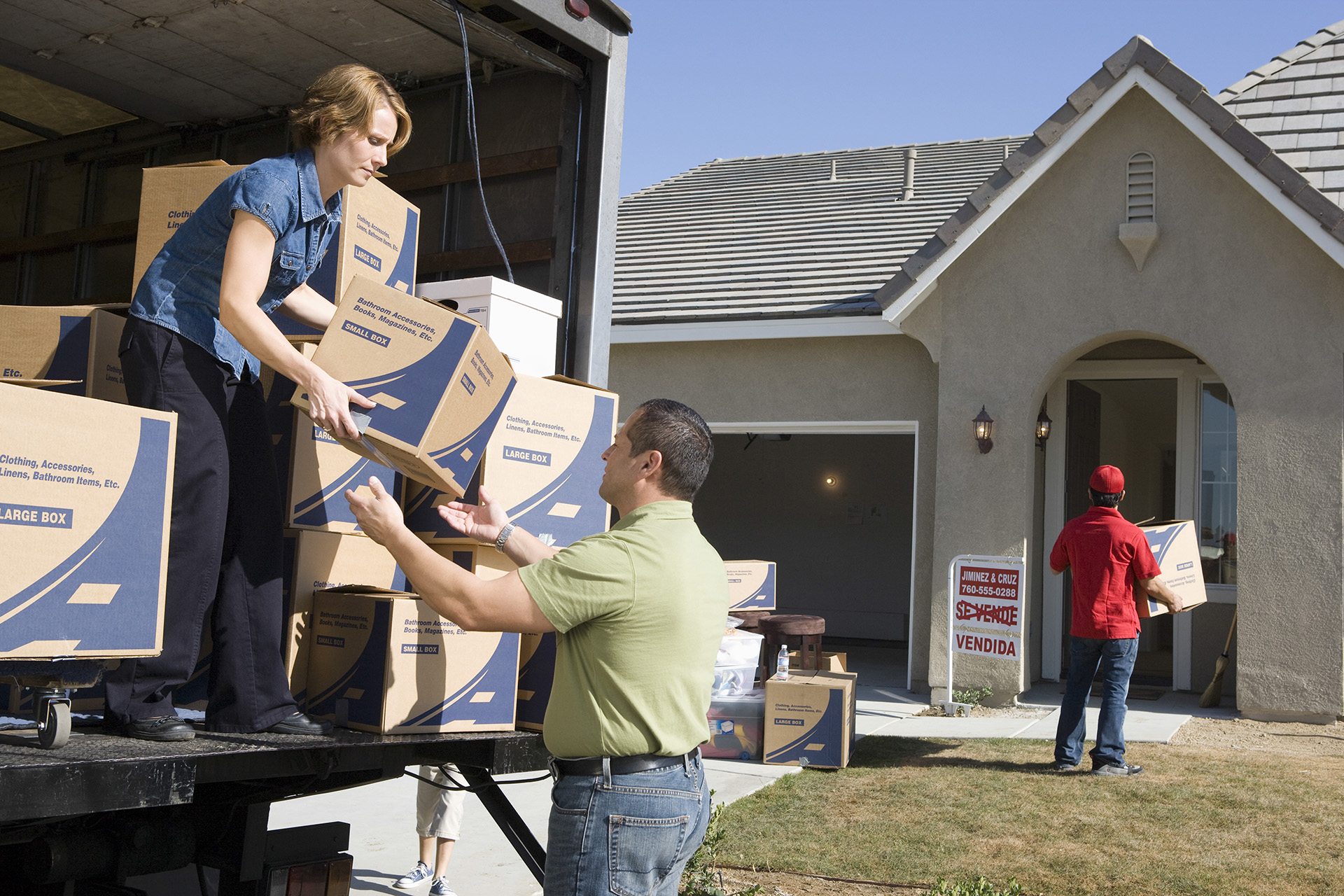 Moving your house is not easy at all – it's downright stressful and laborious.
Between all the stress and hard work, people tend to ignore the costs involved in moving: packaging, security deposit, car rentals, and whatnot.
Saving money when you are moving is hard, but it's doable if you know where to start.
So, before you start planning to move, check out these valuable tips for moving on a budget.
Get rid of the extras.
Understand this simple formula: fewer things in the closet, fewer things to move.
Before you start packing, ask yourself what you don't need anymore. Take time to evaluate your belongings and set them apart based on your usage.
Whatever you don't use anymore is costing you space in the house and will cost you money when you decide to move.
So either sell or donate the stuff that is of no use to you but don't drag it to your new place. Consider storing these items in self-storage if getting rid of them immediately is not possible.
Find an affordable moving team.
Hiring a moving company reduces the stress to half. But, you might ask, "what about the costs?"
Well, it's true that removal companies can strain your wallet but not when you play smart.
Get a quote from 3 or 4 companies and ask about their best offers. Don't hesitate to ask for discounts and let the companies know you're looking at other companies too. Contacting several firms will help you compare prices and reviews, and decide what's best.
If you want to avoid the hassle of making calls, check Muval's local removalists online, where you are guaranteed to find the most affordable movers within a matter of minutes.
Choose the off-peak season.
Off-seasons are highly pocket-friendly for customers in any industry – moving or shifting is no exception.
May to September is a busy time for removal companies, and their demand is high. Avoid moving your house in those months and try to reserve your relocation during the off-peak season to avoid hefty standard moving rates.
This is a proven technique to cut your moving costs.
Further perfect your timing.
House leases usually expire at the end of the month, so naturally most people move their house at the beginning or end of the month.
To save more money all you have to do is plan ahead, check your schedule, and book mid-month dates to move your house.
Rental and removal companies are likely to be less occupied that time of the month and might charge less to offer their services.
See if there are any discounts.
Most businesses have reserved a specific budget for a cause or people they care about and use it in the form of special discounts to some sectors.
Similarly, moving firms also offer discounts for old-age pensioners, students, armed forces, or medical staff. Make sure you browse their websites or get in touch with them to find any discounts you qualify for.
Even if it's a small amount, it would considerably impact your overall moving cost and save you some money.
Get free packing material.
You will need a whole lot of boxes to pack your stuff, which will add up quickly to your limited moving budget.
To save on the cost of buying boxes, renting them from your removals team is a better option. This will also ensure that there are no boxes to take care of once you unpack your stuff, as their team will collect them back.
If you still want to save more, try asking for sturdy second-hand boxes at supermarkets, offices, or warehouses that are already looking to get rid of them.
Take matters into your own hands.
It will take a toll on your budget if you leave the entire moving and packing process to professionals, considering you already have to pay for vehicle rental.
In order to save some cash, start packing the stuff by yourself as soon as your moving dates are confirmed.
Of course, it will take time, but you can try asking colleagues or friends for help to speed up the process. Throw in a small BBQ or tea party in return as a gesture of appreciation.
But be careful when packing your stuff yourself. Incorrect packing technique will increase the chances of damage to your items during transit. Check out this handy guide on how to pack properly.
Remember, even if it's nearby, moving your house on a limited budget is never an easy task. It is bound to take up your time, energy, and money, but with some planning and a little creativity you can make sure your money stays in your pocket!