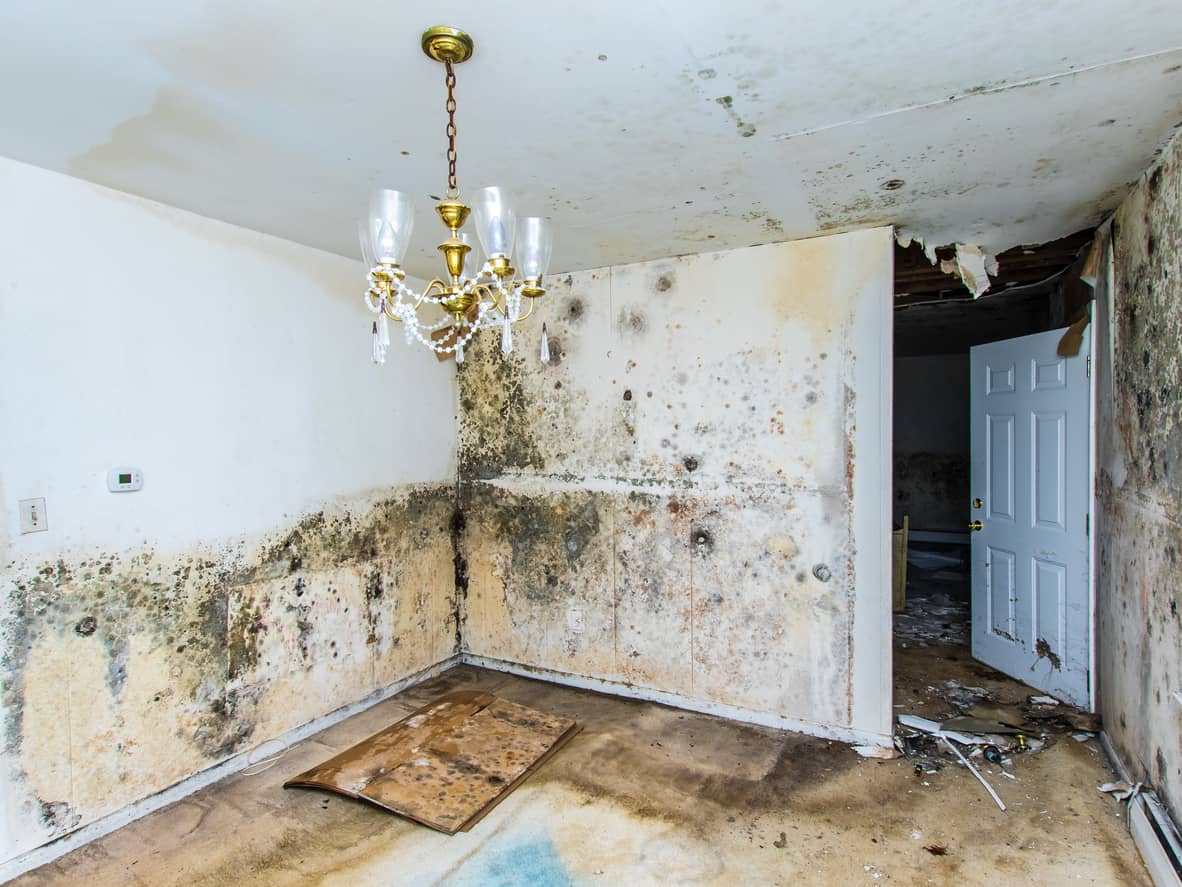 After returning from your long vacation in Bora Bora, you head to your bedroom to freshen up.
As you make your way to the bathroom, you notice large green spots on the ceiling. Those weren't there before! So what are they?
The whole ceiling looks like some sort of alien art with some circles in dark green hues, while others in light green hues. Though it may look like an avant-garde painting, let it not fool you! It's a mold infestation!
You must have heard of rodent infestations, cockroaches, or even termites. These are all known health hazards that are visible to the naked eye. But how about something that can come up undetected? That's how mold infestations begin.
Read on to find out why mold detection and inspection should be on everyone's list!
What Is Mold?
Molds belong to the family of fungi, and they're happy to call moist areas their home. They appear after spores, which are microscopic particles, spread into the air. These spores hover in the air and then land on a surface. Molds are found everywhere, including outside.
Luckily, spores only form mold after landing on damp areas. So that means all you have to do is keep the interior of your house as dry as possible.
You can do that by:
– Immediately cleaning up spills on counters, floors, etc.
– Taking care of any leaks in your roof.
– Making sure moisture is properly vented out of your house, especially from your kitchen and bathroom.
Where to Search for Mold
Molds appear in different colors: black, greenish, brown, and even orange.
Searching for mold when it's visible can be quite easy. But how about when it's invisible?
You got that right. Even if you can't see them, they can be thriving undetected. However, there's another way you catch these pesky molds.
Through their smell!
Molds tend to give off a musty odor even if they might not be visible. So follow your nose, and you can find their secret spot!
While obvious areas for mold growth include ceilings and floors of bathrooms or kitchens, there are other spots you need to look out for. These include:
– Underneath sinks,
– Behind your refrigerator,
– In air conditioners,
– Under carpeting that once got wet because of rain or cleaning.
Whether visible or invisible, once molds proliferate, they pose a danger to your health.
Why Are Molds Harmful?
If molds are allowed to thrive in a high moisture environment, they can cause several problems like:
– Respiratory issues: People with asthma are highly vulnerable to spores and other compounds produced by molds. Toxins can enter the airways and cause severe obstruction.
– Allergy: People who inhale the particles released by molds can develop allergic reactions similar to hay fever, like a runny nose, an itchy throat, and watery eyes.
– Fungus ball: This is one of the most severe cases where people can start coughing up blood.
– Sick building syndrome: This condition arises when people who live in a mold-infested environment experience dizziness, nausea, headache, skin irritation, or dry cough.
Mold Inspectors
Besides causing health issues, mold can also eat away the structural integrity of your house. That's why it's important to seek out professional mold inspectors to take care of your mold problem before it starts to fester.
Don't let your home be a nesting place for these organisms!
Get your home inspected now!