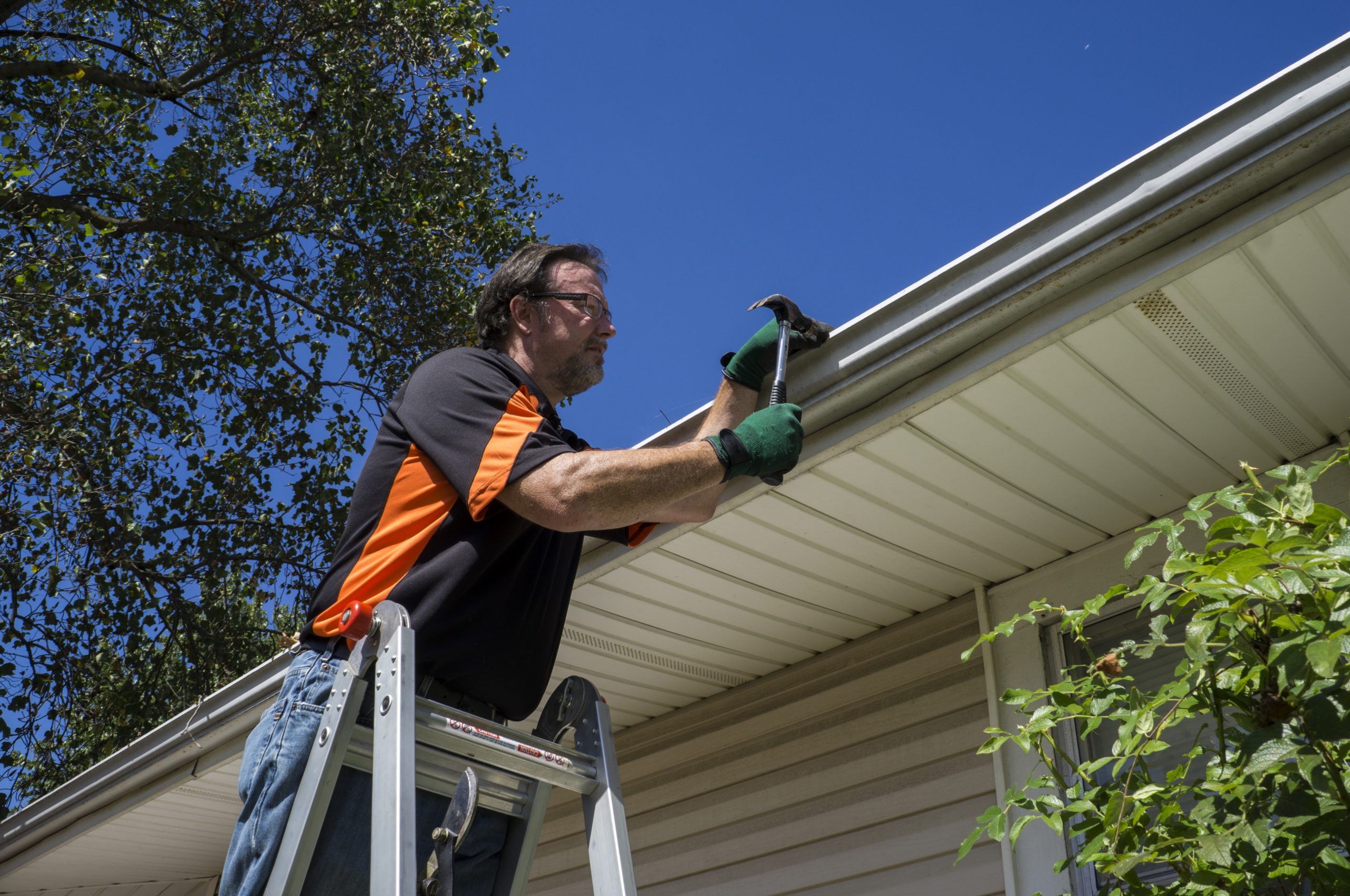 When it comes to the roofing system, an eavestrough, also known as roof gutter, plays an essential part in protecting your house. It collects snow or rainwater runoff from your roof and drains it away from your house. Without it, unwanted situations and damages may occur, such as water leaks and flooding.
In order for your eavestrough to be in working condition and top shape, it must be maintained and cleaned regularly. Know that with constant abuse and use, it may get ruined, which can affect the structural integrity of your home. Once you encounter any problem, it's good to have it addressed immediately and hire professionals that offer services, like eavestrough repair Hamilton, if you live within the area.
If you don't know when to get eavestrough repair services, below are the telltale signs you need one as soon as possible:
1. Detached Gutter
This usually happens when your eavestrough wasn't installed properly or if the debris has been left in the gutters for a long time. If it happens, the weight can cause the gutters to pull away from your house. At this point, you need to repair your eavestrough immediately or it'll fall completely.
2. Overflowing Eavestrough
It's not uncommon to experience an overflowing eavestrough. It happens when the downspouts or eavestroughs become clogged with dirt, such as twigs or leaves. Clogged eavestroughs don't typically mean that repairs are necessary. There are instances when you should just clean them to see evidence of clogged downspouts or eavestrough during hard rain or storms. It's when rainwater starts running over the side.
More often than not, clogged eavestroughs and downspouts are easy to fix. Sometimes, you just have to remove the debris to improve the life of your gutter and keep it in tiptop condition. If you haven't cleaned your gutter system for quite a long time, you should also clean the downspout.
Another possible problem that may cause overflowing eavestroughs is if the pitch or angle isn't set properly. If the gutter is leveled perfectly, it won't drain well. So, it should be a little lower at the end where the water goes into your downspout.
3. Pooling Water Or Cracked Foundation
If you notice water pooling near your home or if there are some cracks in your foundation, make sure to check your eavestrough. The reason behind it is that it's due to a faulty eavestrough and, at this point, a repair is necessary.
Downspouts and eavestroughs work properly when the water is diverted away from your house or another property. Unfortunately, if you have faulty eavestroughs or downspouts, it may lead to water pooling close to your home, which can cause issues, like foundation cracks. This issue is quite expensive, so never ignore it.
4. Sagging Eavestrough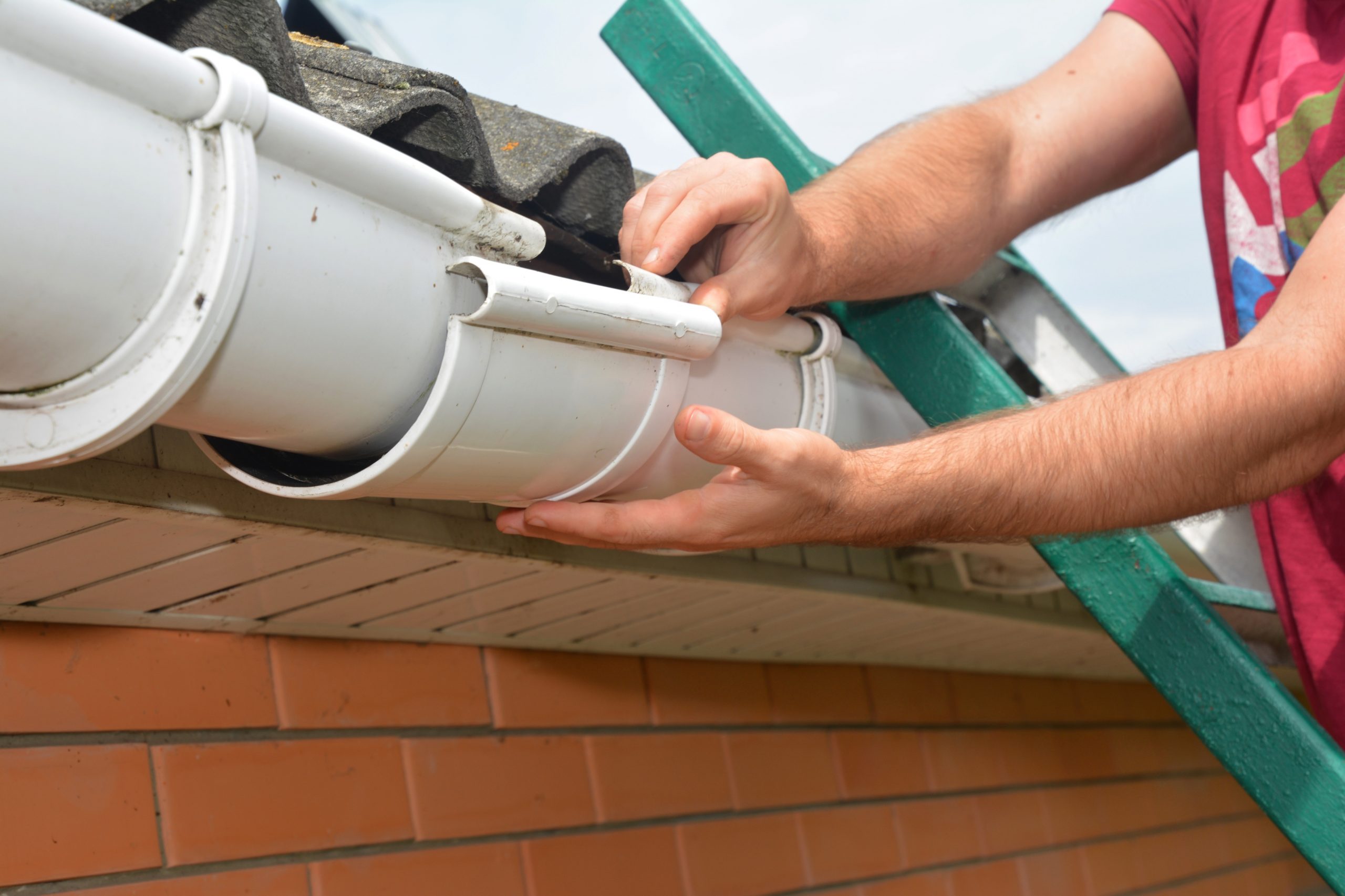 There are some things that can cause an eavestrough to sag. It might be due to excessive debris, an eavestrough that wasn't installed properly, wear and tear or a branch of the tree hitting your gutter system. To fix this, make sure to remove anything that causes sagging eavestrough. Depending on the real cause, remove the debris and check how your eavestrough was installed.
5. Visible Cracks
The cracks in your eavestrough can be difficult to see. Therefore, if you have free time, try to take a walk around your home and evaluate your downspouts and eavestrough. Check if there are cracks on the surface.
If you're not sure, look for some signs of moisture damage on your property's exterior walls. It happens when the water is allowed to pour out of cracks instead of being directed out of your downspouts. If you think there are cracks on your eavestrough, it's best to contact the best roofing experts in your area to fix the problem and replace your gutters.
6. Peeling Paint
When your eavestrough isn't holding water properly, it causes leakage on the side of your house, which can result in damage to the paint and siding. Excess moisture may cause your new paint job to peel and bubble.
Usually, this paint damage happens below the damaged eavestrough. Look up and inspect your gutters above the peeling paint. If the paint peels in some places, you might have a serious eavestrough issue that requires a quick fix.
7. Mildew
An eavestrough is made to drain rainwater and set it away from your house. When there's an underlying problem, water pools at your foundation. This can result in mildew buildup as moisture enters your home's basement, which can cause potential health complications and additional problems. So, if there are signs of mildew in your basement, better fix your eavestrough to avoid other problems in the future.
Conclusion
Your home's eavestrough shouldn't be overlooked. That's why you must take time to have it cleaned and inspected. Before you contact any professional, make sure to look out for the above telltale signs, and once confronted with such problems, get them fixed immediately to avoid any possible serious damage to your property.