Since it is the time to prepare your garden for the summer season, many new things can make your time spend in your garden much more entertaining. As we all know, creating the perfect garden takes time and a lot of effort, which is why we included some gadgets that can help you work efficiently.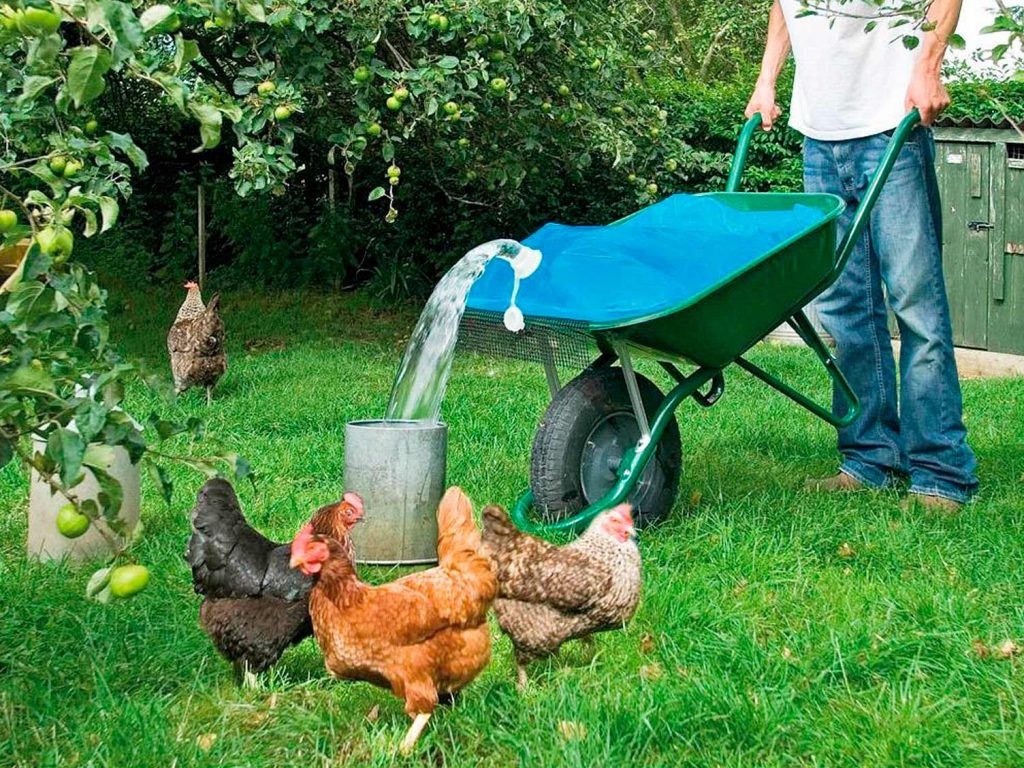 Your backyard is where you will spend most of the summertime, so in this article, we will go through some of the coolest gadgets that will help you spice things up and create fun and interesting place without spending too much effort.
Inflatable Outdoor Big Screen
Who doesn't want a huge tv in their backyard? Especially nowadays where our social interaction is limited, putting a big inflatable TV in your garden will be the perfect way to spend your nights with your family.
This gadget is very simple and yet entertaining. All you need is a projector, an inflatable white screen, and some speakers. Most of the white inflatable screens come with ropes that will help you anchor it down into place. Since the screen is inflatable, it does not take too much space to store when you are not watching, and it can be ready in a couple of minutes to assemble using automatic pump depending on the size.
It is very frustrating when you go into the garden with your special rubber boots and forget something in your house. You need to take them off and put them back again, which can take some effort and time. However, the solution is right before us; all we need is to find it. These bigfoot pushover slippers are perfect for running in and out of your house without taking your shoes off and getting dirt all over the place.
This lounger is the most comfortable place to be if you are up for reading a book, checking livescores of NBA online betting games or getting some tan. It is not a revolutionary gadget, and we saw it a couple of years ago, but it is still trendy. It is very lightweight, and all you need to do is fill it with air, relax and enjoy a drink or a book.
Wheelbarrow Water Carrier
Most people struggle to find a big bucket of water, and if they do, it is almost impossible to carry that amount of water. As we said, for every problem, there is a solution. This wheelbarrow water carrying bag can help you transport a large quantity of water without spilling it everywhere.
Additionally, it comes with a cap that can be used for transferring the water into smaller buckets. This is the most efficient way to carry water around your garden.
Solar-Powered Camera Dummy
If you want to keep burglars away from your garden, you need to install cameras. However, not everyone has time or budget for an expensive full CCTV setup. However, all hope is not lost since these dummy cameras can do the job just as good. Since they are solar-powered, the camera can generate enough power for the blinking red light that turns on at night just to make it more realistic and scare burglars away.
At this point, you are probably wondering how apple headphones will help you around your garden, but no, we are not talking about air pods, we are talking about Air-Pots. Just as the name suggests, these are pots filled with holes that are perfect for providing enough oxygen in the dirt. With the hundreds of holes, you can create a healthier place for your flowers, fruit, or veggies.
These are some of the garden gadgets that can make your life easier and help you create a more entertaining place. There are many other gadgets to choose from, and all you need to do is find the one that works best for you. Depending on your budget, you can find gadgets from a couple of dollars to thousands of dollars, just like the automatic lawnmower that can take care of your grass just by pressing a button.