Welcoming a new furry friend into your home is an exciting but overwhelming time. There's a lot to consider, and one of your top priorities should be preparing your humble abode for their arrival.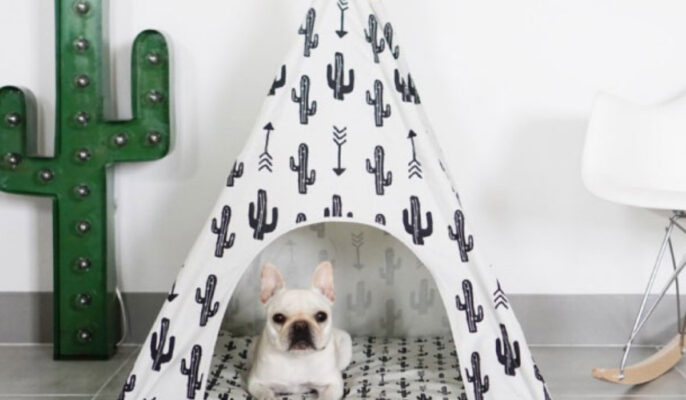 Making your home pet-friendly is essential for your new cat or dog's comfort as well as their safety. This might be daunting if you've not had a pet before, but fear not. Here are some helpful tips for pet-proofing your home and making it more comfortable for four-legged friends.
1. Create a Special Place for Your Pet 
Your home will be your new pet's special place, so it's essential to make them feel welcome and comfortable. Having one particular area with their bed and some toys will make them feel more secure. Once they've settled in and know they have their own spot; they'll feel much more confident exploring the rest of your home.
This is especially true if you have a Service Dog or Emotional Support Animals. Many people experience the benefits of Emotional Support Animals and are helped by service dogs, but make sure you provide them a safe space for their downtime to give them a little break.
A special corner which is just theirs will also help discipline them and prevent your furniture from being chewed up or torn apart.
2. Buy Some Toys, Scratch Posts, and Feeding Equipment 
While you're bound to be excited about the arrival of your new pet, it's important to remember that they'll be around for the long term and need plenty of stimulation to avoid boredom when you're busy or at work.
Depending on the pet you're getting, a few toys and a scratching post will help distract your pet from wanting to play with and claw at furniture and other prized possessions!
Feeding equipment is an obvious essential, but it's worth looking into automated feeding systems if you're away a lot during the day.
3. Cover Electrical Wires
Animals are a bit like small children – if there's something mischievous to be done, they'll do it! All kidding aside, safety is of paramount importance when it comes to your new pet, so have a crawl around your house and see what dangers are lurking.
Cats, dogs, and rabbits love sinking their teeth and claws into cables and wires, so try and keep them out of the way. Cord protectors are a great option if you've got lots of wires lying around.
4. Protect Furniture
If you're awaiting the arrival of a young and playful pet, it may be worth investing in some protective gear for any furniture you want to protect. You can buy scratch guards for upholstered furniture that will guard it against tiny claws and nipping teeth!
You can also buy sprays for soft furnishings that will deter your pet from it, but this is best left until your pet has settled in a bit, as the aroma may make them feel anxious when in a new environment.
5. take Special Requirements Into Account 
While any new pet to your home will be an exciting challenge, some animals need more support and unique accommodation than others.
If you've adopted your new pet from a shelter, make sure you understand any special requirements and try to cater to them before your furry friend arrives.
If your dog has any health conditions or has any issues with anxieties, make sure you make their home a relaxing, safe space where they can relax.
Conclusion
Bringing a new pet into your home can turn your world upside down — both figuratively and literally — so it's best to be prepared! Use these simple tips and tricks to ensure both you and your home are ready for your new furry friend to arrive.