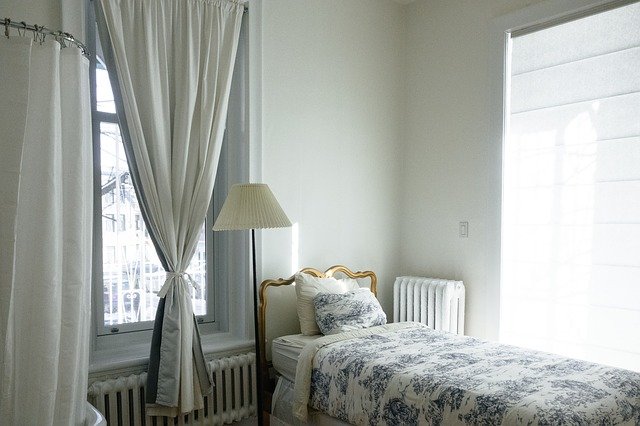 (Source:Pixabay)
Building your dream bedroom not only requires you to consider style and theme but also the comfortability and serenity. In addition, there are many other elements to consider, such as creating ample storage space allowing you to avoid clutter, ambiance, and decent lighting.
It can be challenging to pick a theme especially if you are not well experienced with decor concepts. To help you decide on the best choices you can check online for wall color ideas that you may like. Once you have an idea of which theme you would like to go with, follow the steps below to creating your dream bedroom.
Make It Comfortable and Cozy
Turning your room into a dream bedroom requires the creation of a good atmosphere. That's why you need comfortable bedding. You need a good mattress designed to keep your backbone aligned and pressure-free allowing you to enjoy a peaceful sleep. There are a variety of mattresses that offer such support According To Us Mattress; getting one ensures you incorporate ideal comfort to your room.
By combining function and form in the composition of your room you are one step ahead of getting the restful feel a bedroom should have.
The Bed Counts
The first thing you notice when you walk into any bedroom is the bed. The size of the bed will depend on the available space in your room, if you have limited space, you can invest in a bed with hidden extra storage underneath. Having sleek storage areas can help clear up space and increase neatness.
Moreover, your headboard needs to make a statement whether you are going for a simple or classy look, both aspects work well. In case there is no space for a headboard you can compensate by adding a lively wallpaper or different color of paint where the headboard is supposed to be.
You need to accessorize your bed with some cozy sheets, a cover and a nice pillow arrangement not to forget a rag on the bedside to step on. The colors for these depend on your theme.
Choosing the Right Colors
As tempting as it may be to dive completely into bright vibrant colors, you ought to consider which colors help in relaxation; bright colors can be stimulating. If you like the color orange, consider applying a smother lighter version of it such as peach. You can blend that with smother colors such as cream and light blue.
Such delicate shades help you relax after a stressful day promoting feelings of peace. For a more luxurious look, you can invest in white sheets, incorporated with neutral-colored covers. Not to forget full-length curtains that will add coziness to the room.
Add Extravagance
Each room needs an anchor, such as a chandelier, mirror, painting, or just a vibrant piece of art. Mirrors work especially well for smaller spaces.
You also get to express your personality through the accessories you choose to display. You can add a nice vase, or a houseplant on one side of the room to add to the ambiance.
The Right Lighting
Ensure flexible lighting by fixing more than one switch which allows you to access the lights without getting out of bed. You also need a deemer lighting set for when you need to relax.
Warm yellow lighting works better than blue lights. Use a floor lamp if you have limited space for a bedside table.
Going All In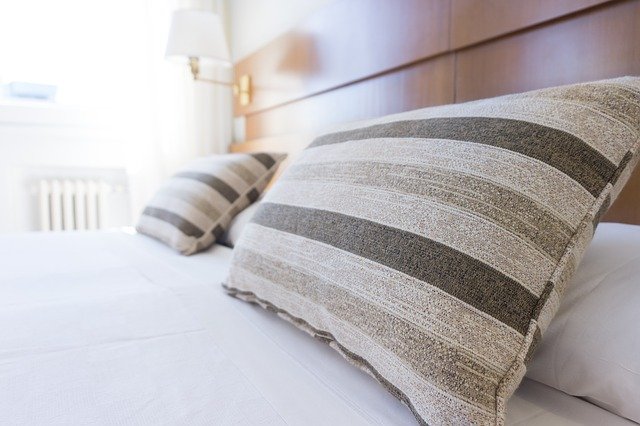 (Source:Pixabay)
Your bedroom does not need a lot of space to look peaceful, you just have to know how to organize everything well to ensure it's all composed. Your bed size also matters.