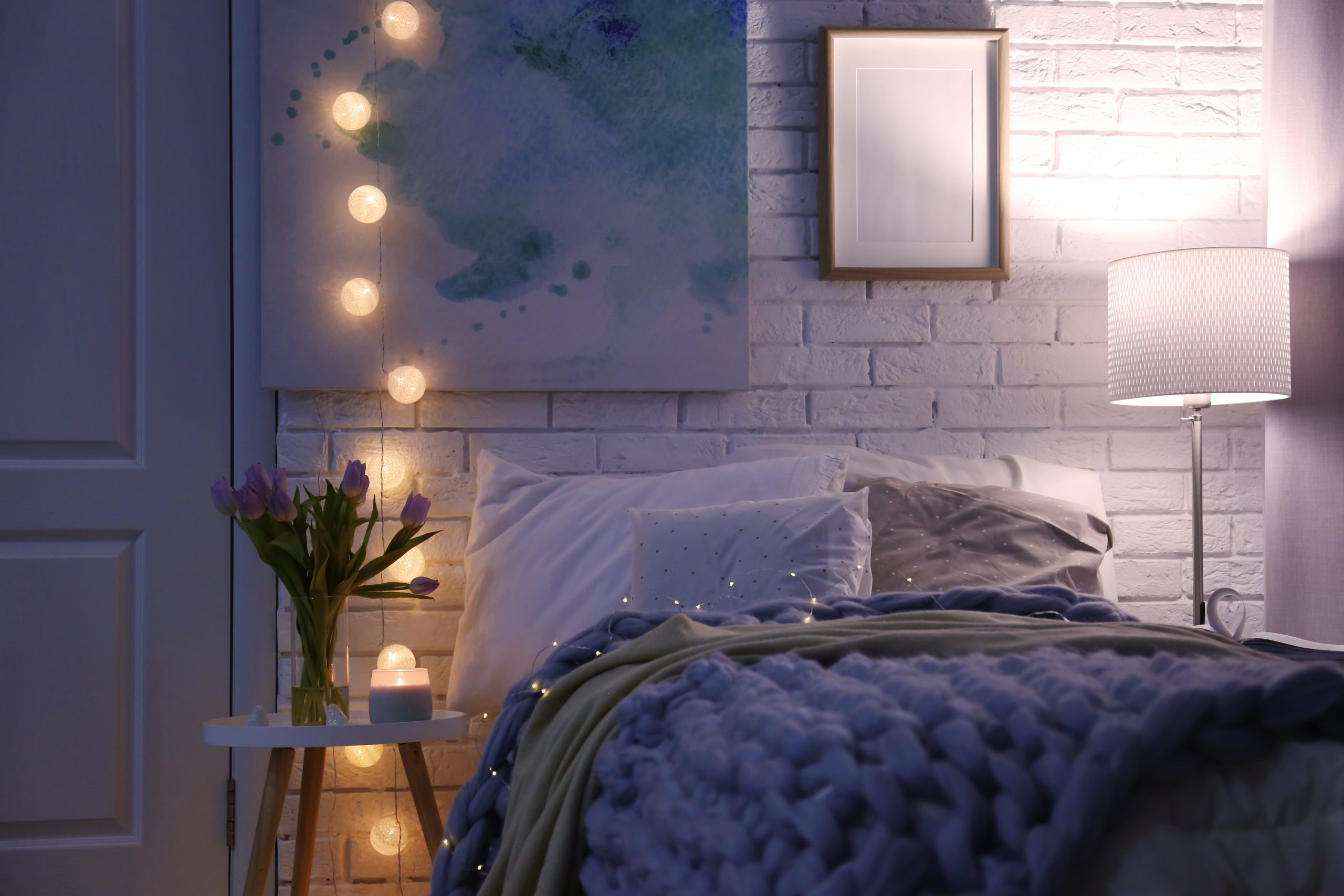 A good night's rest is fundamental for not only physical health but also emotional well-being. Without proper rest, you'll feel tired, which may also affect your mood. The bedroom is where you get rest, so it's essential to design the space as cozy as it can be so you can have good rest after a long and tiring day.
If you're looking for ways to convert your bedroom into a cozy space where you can rest properly, here are some tips to help you out:
1. Buy High-Quality Mattress And Linens
To ensure you get a good rest in your bedroom, you need to choose a high-quality mattress and linens. The first thing you should consider is the firmness of the mattress. That way, you can be assured the level of comfort would be the same no matter what type of bed you're sleeping in.
Aside from choosing a high-quality mattress, you should have comfortable bed linens. When selecting the most comfortable bed linens, you need to look at their thread count—the number of horizontal and vertical threads per square inch. It's said that a softer sheet has higher thread count. However, it's important to note that a high thread count doesn't necessarily mean it's the best. There are good sheets with a thread count that ranges from 200 to 800. If you want to learn more about the best mattresses and linens, you can check many resources online like comfydwellings.com.
2. Use Blackout Curtains
To achieve a cozier bedroom, you may want to lessen the natural light that comes in and ensure the temperature is controlled at all times. With that, it's better to use blackout blinds. Blackout curtains are the ultimate solution when you need room to be completed as dark as possible. There are many advantages that blackout curtains have over other kinds of window treatments. They allow less light into the room and help block out excess light during the daytime.
Blackout curtains are also tested and certified for being the best insulator. They are made from materials that are tested for their resistance to heat transfer. They are made from polyester and nylon fabrics that are combined with a special liner that has been tested for absorbing infrared energy. These linings are tested for their resistance to heat loss and their insulating properties. Using blackout blinds will ensure your bedroom is cozy and warm even during the cold seasons.
3. Choose The Right Color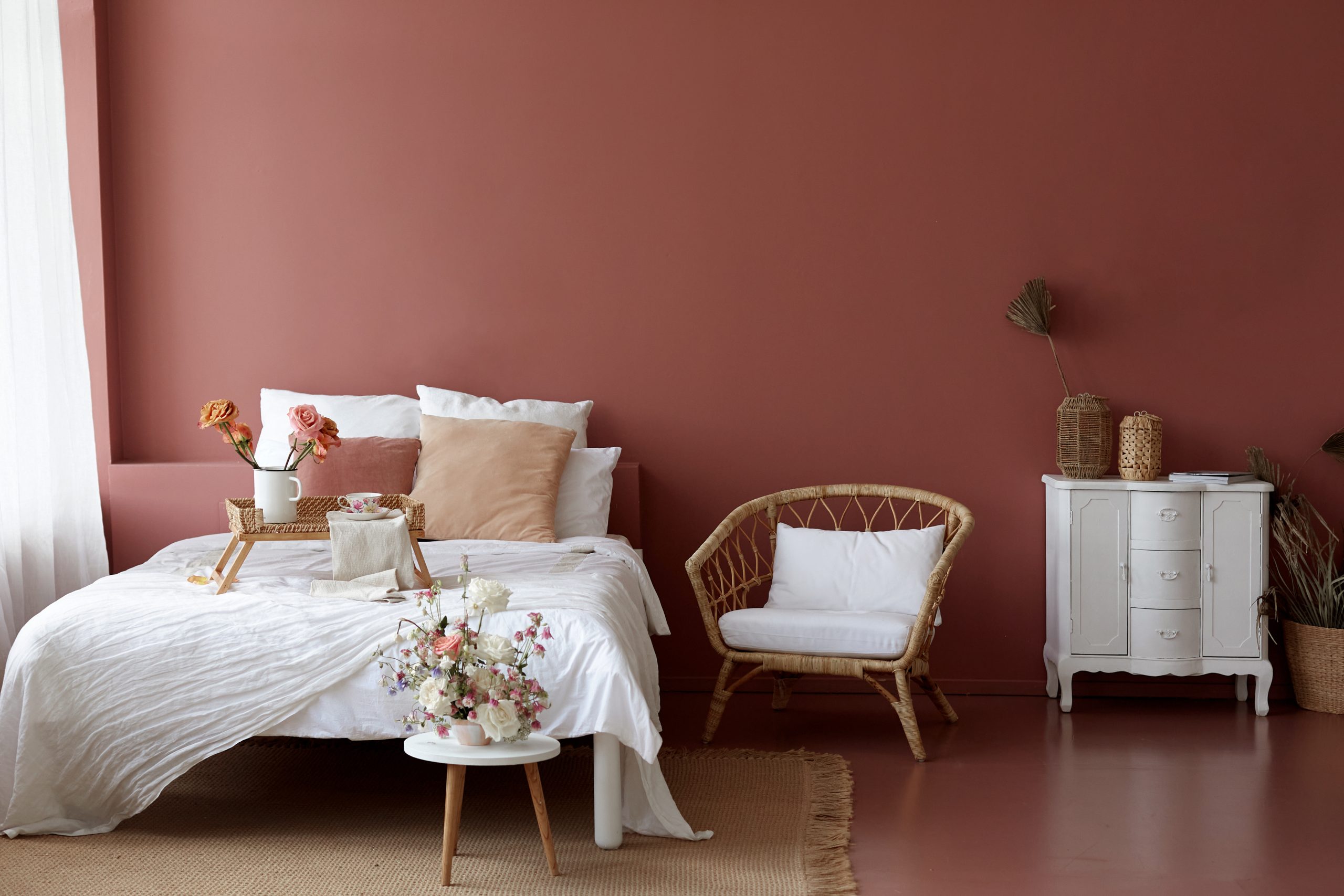 Choosing the most appropriate color for your bedroom is critical if you want to make it a cozy space. A comfortable bedroom feels warm and welcoming; that's why you need to choose a color that makes you feel like you're receiving a hug. The best color scheme for this kind of bedroom is on the warm side of the spectrum. You should choose colors like golden yellows, muted red, yellow undertones, and soft oranges. If you want a cozy bedroom, you shouldn't choose colors that are too light or too bright, like pure white.
4. Use Dim Lighting
When you plan for bedroom lighting, one of the most important aspects to consider is the type of lighting that will suit your needs. If you want to have a cozy feel in your bedroom, you should use dim lighting. Using dim lights in your bedroom will create a relaxing ambiance and help your body get ready for a good night's sleep.
There are many choices when it comes to using dimmer switches, lamps, and other items. You will want to make sure that you have the proper lighting and ambient settings for using these items.
5. Use An Essential Oil Diffuser
Adding calming and relaxing scents in your bedroom will improve the mood of the space. Using scented candles while you're sleeping or relaxing can pose a fire risk. That's why it's better to use an essential oil diffuser if you want to add scents to your bedroom. An essential oil diffuser spreads essential oils and fills the space with a pleasing natural fragrance.
Summary
The bedroom significantly affects your sleep quality, and it's essential to make the space comfortable and cozy so you can get a good night's rest. Choosing the right mattress and comfortable bed linen is critical to ensure the comfort of your bed.
Aside from that, you should ensure you have minimal lighting by using dim lights so you can achieve that calming ambiance. You can also use blackout blinds to block natural light and maintain the warm temperature inside the room during the cold seasons.
Choosing the right color will also have a significant impact on the feel of the space. Make sure you use warm colors to achieve a cozy feel you wanted. Lastly, you can use calming scents by using an essential oil diffuser.