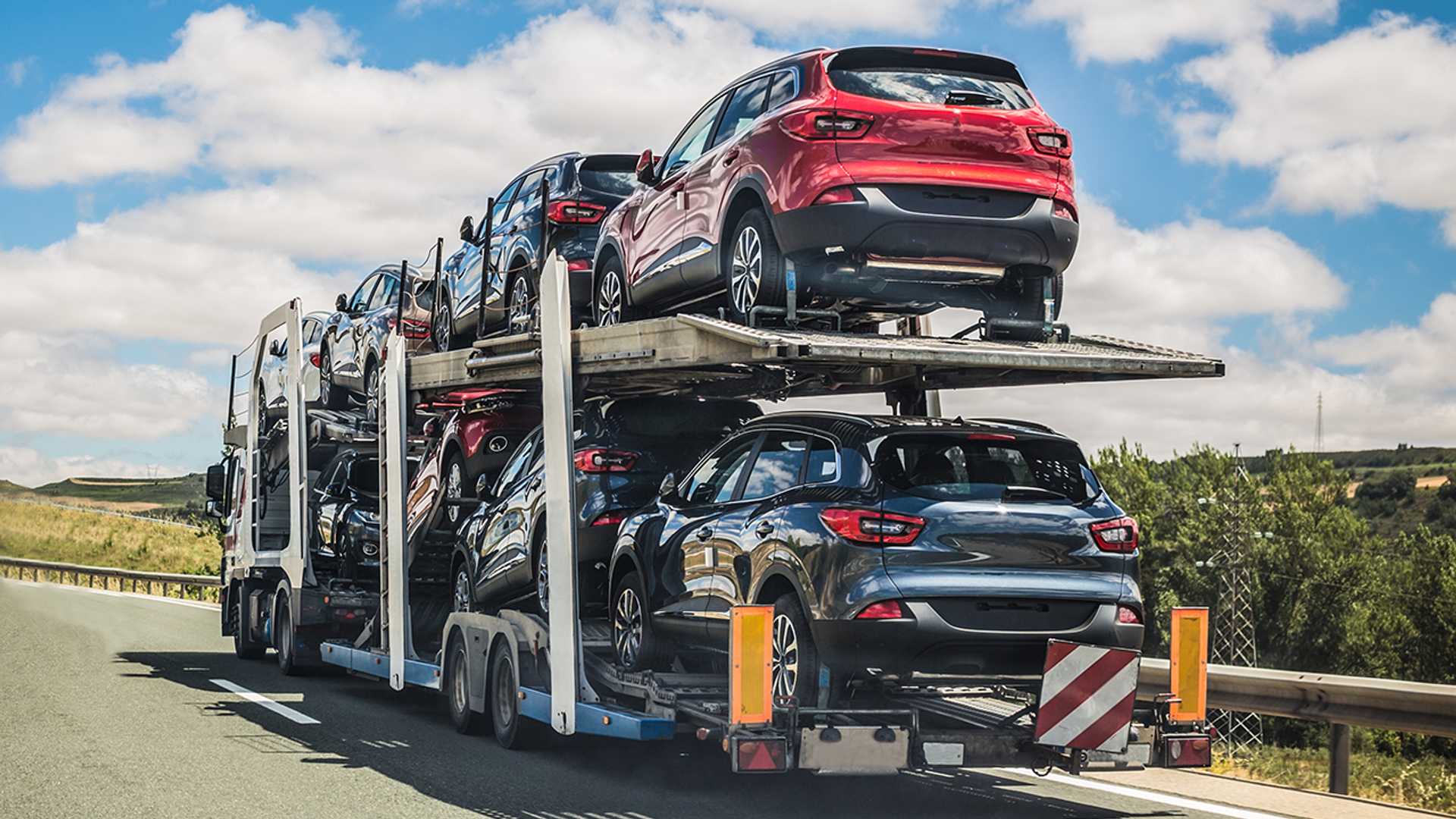 Whether you are thinking of shipping your car or just want to know how you would do so if the need arises, you may want to learn a bit more about shipping with Montway Auto Transport. The following information should offer you peace of mind and answer your biggest questions.
How It Works – We Take Your Car Door-to-Door
From your perspective, the process of shipping with Montway Auto Transport is simple, as we handle all the logistics.
Start by filling out our form online or calling us to get an instant quote. You can also live chat with us. As you do so, you will put in some crucial information, such as your starting and ending destinations and some basics about your car. There's no obligation when you get a quote.
If you like the quote, book your car's transport at the same time in a few clicks. We will communicate immediately with you, and you won't pay anything until we pick up your car. On the agreed-upon date and time, we'll pick up your car. You and our trucker inspect the car together. As your car travels, you can chat with us online or call your trucker for updates. Once your trucker is almost at your destination, he'll call you so you will be there to meet us. You inspect the car and sign the Bill of Lading and are ready to use your car.
We Can Help No Matter the Reason You Need Auto Shipping
Montway Auto Transport helps with auto shipping no matter the reason why you need to move a car. We understand that no two situations are exactly the same, and we don't care why you need a vehicle moved.
For example, if you're moving, we can ship your auto to make your move easier, save money, add convenience, and prevent extra miles on your car. This also applies to college students going to school away from home. Retirees and snowbirds also take advantage of our services to always have their car with them. Military personnel also appreciate this service.
Or, if you find your dream car online but it's on the other side of the country, we can ship it to you. You will save money and avoid the need to have to travel by car. Or maybe you're a reseller and need to move several cars.
We not only ship cars, but we can also ship motorcycles. We can also handle classic and exotic cars. You will also notice that we ship to and from all 50 states, including Hawaii. We can also bring your car to an international port if you want to bring it internationally. We'll handle the domestic leg of the trip.
We Offer Auto Shipping to Fit Your Needs and Budget
Thanks to years of experience, Montway Auto Transport knows that everyone wants something slightly different from their auto shipping. That's why we offer various shipping options.
Our door-to-door shipping delivers the most convenience, as you can choose the exact address where you want us to pick up and deliver your car. This saves you time and hassle. We can even deliver multiple cars at the same time.
Our most popular auto shipping service is open auto transport. We use open trailer carriers that typically carry about 8 to 10 cars a time. This makes this method incredibly affordable. It also tends to be quicker, as it is easy to arrange. To keep costs down, pick your car up from one of our designated locations.
If you want to add a little more protection to your car during the shipping process, consider enclosed car transport. This is the most popular choice for luxury, classic, and exotic cars. Most of our shipping carriers hold about seven cars or even less. You will pay about 30 to 40 percent more than you would for open car transport, but depending on your car, that's worth it for the extra peace of mind.
For those times that you can't wait, Montway Auto Transport also offers expedited auto shipping. It is just as easy, and you get door-to-door transport.
How We Calculate Our Affordable Rates
As mentioned, you can get a quote instantly via our website or on the phone.
On average, you can expect to pay about $1.96 per mile for under 500 miles, about $0.93 per mile for 500 to 1,500 miles, or about $0.58 per mile for more than 1,500 miles.
To calculate your estimate, we'll pay attention to the trip distance as well as the size of your car. The quote will also depend on the location, the time of the year, whether you choose open or enclosed, and whether your car is operable. If you are debating about various options, you can get multiple quotes. For example, this can help you choose between open and enclosed shipping. We never charge hidden fees.
Our Customer Reviews and Industry Awards Give You Confidence
If you take a moment to read some Montway Auto Transport reviews, you will notice that they are glowing. Customers praise the company for our promptness and reliability. Reviewers confirm that cars stay clean and in good shape and arrive in a timely manner. They also agree that our customer service team is friendly and ready to help. This extends to the truckers as well as the support team, who regularly receive praise for their friendliness and encouraging customers to thoroughly inspect their cars upon arrival.
Industry experts also have had plenty of praise for Montway Auto Transport. For 2015, we were one of Inc.500's fastest-growing companies. In 2017, Crain's Business Fast50 cemented our quick growth by naming us eighth. That year also saw us accept the Patriot Award for our status as a Military Support Employer. More recently, Montway earned a 2021 Bronze Stevie Award for "Innovation of the Year – Business Service Industries" from the 19th Annual American Business Awards. We also repeated our presence on the Inc. 5000 list, this time at #165 in Illinois.
Remember that if you have any more questions, we're here to answer them.