In the US, almost 8 million households replace their water heaters, and 2 million homes have installed new water heaters each year, according to a study. Tracing the root of this problem, the primary reason why these things happen is due to low-quality materials and a nondurable hot water system.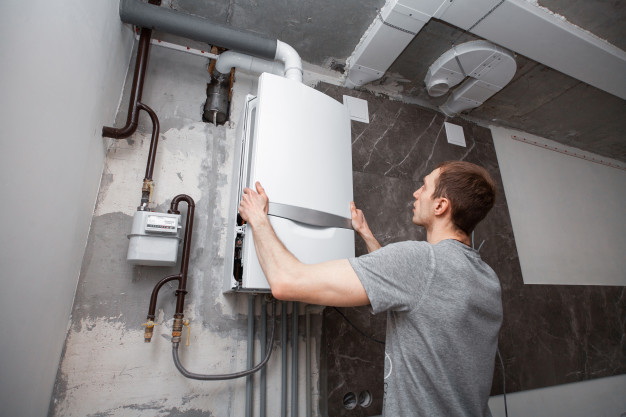 But, with the emergence of innovations in technology, the frontiers have developed and made durable and efficient water heaters for the hot water system that every house can avail of. Unlike the older models, this brand new model can go in the long run, and there will never be a chilling bath during winter.
If you plan to purchase and install a hot water system in your house, we're here to help you by providing the factors you need to consider before buying one.
"What Type of Water Heater Should I get?"
Before you buy hot water system for your house, you must know that there are two types of water heaters: 1. Tankless, and 2. Tank heaters. These two varieties of water heaters function differently and have particular specifications depending on your house.
Tankless Heater
When you seek a less-costly-to-run water heater, the tankless water heater is excellent for your house. It consumes less energy and doesn't add pain to your monthly electric bills. Although it's a little bit pricey during installment, it'll totally pay off in the long run since it doesn't require much maintenance.
If you're living in a tiny house or average-sized home, a tankless water heater is suitable for your home since it doesn't occupy a wide space.
Tank Heaters
If you want a close-to-unlimited-service water heater, a tank heater is an excellent choice. Since it has larger storage, unlike tankless heaters, you and your family can enjoy a bath, all-day long. But, if the number in your family increases, the water heater is frequently used; therefore, you must meet the demand by upgrading the water heater storage or its power.
"Which Water Heater is More Energy-efficient?"
Another factor that needs to be considered before buying a hot water system is energy-efficiency, especially that it's essential to be pragmatic today to avoid higher electric bills. Therefore, if you need an energy-efficient type of water heater, choose the tankless type because not only you were able to save money, but also help conserve the environment.
"How Much Will It Cost to Install a New Water Heater?"
The price of the materials and the cost of service vary depending on your house's capability of having a hot water system. Generally, a tankless heater is easy and fast to install because of its size. Meanwhile, a tankless water heater would be difficult to install, especially if your previous pipe system doesn't seem to match with the new ones. Moreover, the cost also depends on the water heater installing the company you hire and its location.
"What Storage Size Should I get?"
In selecting the storage size for your hot water system, you should consider the number of people who will use and your house's capacity.
If you have a nuclear family, you would prefer to install a tank heater since it can contain and carry above sufficient heated water for every family member. Meanwhile, if you live alone or with a small number of family members, a tankless water heater is more suitable.
Furthermore, consider also the capacity of your house, whether it's capable of fostering a large tank or not. To cut it short, choose a tankless heater if you're living in a small house and a tank heater if you have an enormous one.
"Can Heaters be Powered with Renewable Energy Source?"
Today, almost everything is possible with the aid of technology. For example, water heaters were only powered by electricity before. With that said, whenever there's a community power shortage, the water heater will not function. But, due to the innovations in technology and finding sustainable power solutions, not only water heaters can now be powered by other sources but also other machines and equipment.
As an alternative power source, you can use a solar-powered hot water system. During the day, the solar panels collect energy from the sun rays and store it to form and produce electricity. Although installing a solar-powered water heater could be much for an adequate pocket, it's more beneficial later on since you will no longer have to pay a higher bill because you remove one of the greatest electric-consuming appliances or equipment.
Besides, the most significant effect of using a renewable energy source to power up your water heater is giving back to the environment what is due since natural energy sources don't emit harmful gasses and chemicals.
Takeaway
In a nutshell, whether you're a first-time buyer or planning to install a new hot water system in your house, remember that you have to be wise and practical in your decisions. You must consider the factors and follow the hot water system professionals' recommendations. Hence, when winter comes, you and your family will have fantastic hot-bath sessions.