A commercial building's interior design is an important contributor to its reputation and how it is perceived by clients. Moreover, how various design elements (lighting, furniture, etc.) are arranged decide how interactive and professional your place is. To achieve their goals, commercial buildings must be cost-effective, unique, engaging, and efficient.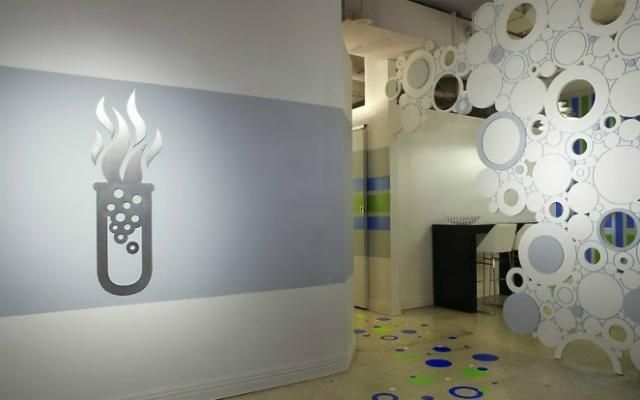 Your businesses' success can be attributed to your brand, and your commercial building is a part of your overall brand. This should be your core thought before finalizing the interior construction or remodeling of your commercial space.
Be it interior construction or remodeling, hiring a professional company can speed up the process and ensure that no loopholes are left behind. For example, an experienced commercial renovation contractor will provide professional service and give you expert maintenance tips to save money in the long term.
Let's have a look at 5 tips to get the most out of your commercial interior construction.
Select Quality Materials & Furniture
Quality materials are important to ensure the integrity of your commercial building. For example, high-quality lighting or furniture will boost your employee's state of mind, thus, enhancing his productivity. Similarly, the quality of your furniture might impress your clients even before they meet you. Therefore, select furniture that is built of long-lasting elements like metal finishes, rustic woods, & tempered glass. Moreover, quality materials assure longevity and save maintenance costs over time.
Connect with your commercial contractor to ensure that the furniture you've finalized is safe for the employees and other people who will use it often. Musculoskeletal or ergonomic injuries from your furniture can hamper your brand's reputation.
Create Balance
Having a balance in your building's interiors makes the environment light and workable. Basic elements like doors and windows can be designed to establish a proper balance of aesthetics and natural lighting. Other elements can also be added to set up equilibrium, if needed.
For instance, columns in an open floor plan will help split a large area into smaller segments, where workstations can be organized without wasting the space yet keeping the aesthetics intact. You can even ask your commercial contractor to set up "zones" inside open areas. Installation of temporary screens or walls can help incite a sense of visual interest, motion, and sophistication.
Focus on Comfort
Comfort translates to increased productivity. A workplace that isn't suitable for working holds back employees to push their limits. Moreover, improper working conditions may also lead to health issues among employees, forcing them to take more leaves. Placing the right furniture pieces at the right places and setting up couches where employees can relax will do a world of good to your business.
Also, if possible, make it a point to check the materials and furniture yourself, in addition to the report presented by your inspection manager. Sit on various office couches and chairs, feel the upholstery, and look into the furniture's warranty details to know how your employee will feel inside the office.
Prioritize Safety
Safety is correlated to your brand's reputation. It must be your top priority to ensure that all the safety regulations are in place during the interior design process. If your commercial contractor is skilled enough, they will ensure the proper safety of the materials and aesthetic looks simultaneously!
Hire a Professional
There is a reason why experienced interior design agencies remain a preference for top clients. Being professionals, they will quickly grasp your core ideas and prepare an effective strategy to execute them within the given timeframe. Communication is the key here. You need to be in touch with your professionals throughout the process to ensure that what's discussed is actually implemented as well.
Final Word
A good interior design is important for your business in many ways. It shapes your client's perception of your business, enables your employees to push their limits, and allows your commercial building to look like a million dollars. Several commercial general contractors in Washington DC can take up your interior design process and design your commercial space the way you want it. Choose them wisely.