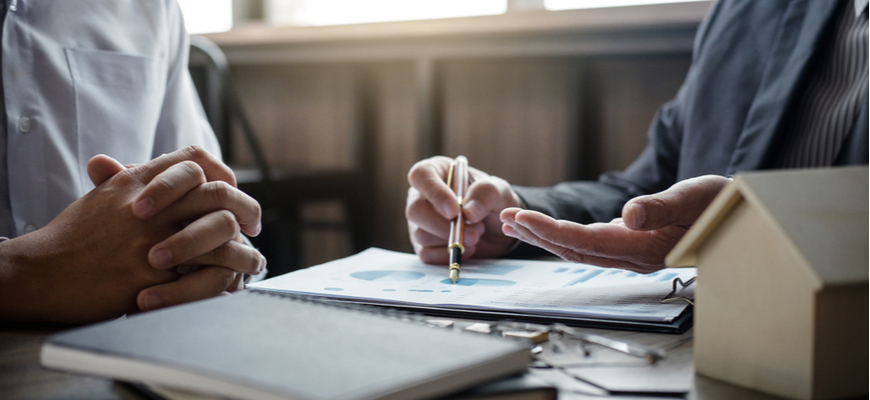 Estate planning is a critical aspect of property ownership. That's why you should get the process right. And one of the best ways to do it is to hire an estate planning lawyer. Among other things, an estate planning lawyer will give you legal advice on how to plan your life. However, there are numerous estate planning lawyers out there. Thus, it can be overwhelming to select the right lawyer—especially if it's your first time. But that shouldn't scare you from hiring the right estate planning lawyer. With the following tips and tricks, you are sure of hiring the right estate planning lawyer and receive premium legal services.
Take Your Game Online
Of course, you can go local when searching for an estate planning lawyer. However, don't limit yourself to this option. You can try things online. There are a lot of options online. Do your search and choose the best estate planning lawyer. Look for a lawyer who is familiar with the laws of your state or country.
Referrals
When it comes to looking for a lawyer—including those who handle estate planning matters—getting referrals takes center stage. So, ask experts in estate planning for referrals. You can also ask your business partners. Family and friends can also be a good source for referrals. This will make your work easy as far as selecting the right real estate planning lawyer is concerned.
Stay Away from Internet Directories
Don't be swayed by internet directories. They can solicit your funds promising to get you the best estate planning lawyer. Plus, they may charge you hefty fees. They are fake. Most of them operate like yellow pages. So, if you have to use them, vet the attorneys through third-party verified sites. Otherwise, stay away from these directories. Do your own research. You will get the right attorney to help you with all your estate planning needs.
Area of Specialization
Of course, any attorney can handle minor estate planning tasks. However, these types of attorneys won't guarantee you better results. Thus, consider choosing an attorney who specializes in estate planning matters. They should have specialization in estate planning matters. Don't choose lawyers who specialize in general law. Choose lawyers with in-depth expertise in estate planning matters. So, look at his/her qualifications. Ensure that he/she took a course in estate planning law.
Bar Association Referral Based Hotlines
You can also take your game to Bar Associations. They can give you valuable referrals. It's important to understand that these Bar Associations are guided by a code of conduct. Thus, they must deliver quality services. They don't cut shortcuts. They must be honest when it comes to delivering estate planning legal services. Thus, working with these lawyers will guarantee you great results.
Choose A Published Author
Choose an estate planning lawyer who has authored a book before. He/she should have published articles on estate planning laws. Such a lawyer is likely to deliver great results.
Research
Conduct extensive research. Take your game to Google. Google has a lot of options. Get at least 10 options. Conduct interviews with these lawyers. Do your background checks on these lawyers.
Don't Be Swayed by Fancy Slogans
Don't be deceived by fancy slogans such as we are the best. Don't be influenced by slogans like count on us to help you avoid probate. These slogans are designed to deceive you into doing business with them. When you are looking for a lawyer, have practical expectations. Don't over expect. Brady Cobin Law Group, PLLC offers realistic estate planning legal services. Contact themtody.
Malpractice Insurance
When it comes to estate planning law, malpractice insurance takes center stage. A lawyer with malpractice insurance is more accountable than one without one. The insurance will cater for any mistakes or issues. This means that this attorney cares for his/her clients. It means he/she cares. The attorney will offer quality legal services. Your estate planning services will be covered by this insurance cover.
Education Background
Education is an important aspect when it comes to estate planning. So, ask the attorney about his/her educational background. When did he/she go to law school? In particular, ask him/her about where he schooled. Ask about his/her grade in school. Did he/she satisfy all the legal requirements? Is the school accredited? These are some of the questions you should ask your lawyer before making the final decision.
Member of Professional Organizations
Like any other profession, estate planning has a professional organization. A lawyer who belongs to a professional organization is a sign of accountability from his/her side. So, check whether the lawyer belongs to any professional organization. These organizations are very resourceful when it comes to delivering legal services. Plus, they regulate the operations of lawyers. This means that they will be more accountable when delivering estate planning legal services. Plus, these organizations help lawyers stay up to date with the latest developments when it comes to delivering estate planning services.
Testimonials
Ask the lawyer to show you his/her testimonials. Go through these testimonials. Look at his/her pasty projects. What was his/her success rate? Did the lawyer deliver quality services? Were customers satisfied? Testimonials will give you a clear picture of what to expect as far as service delivery is concerned.
Reviews
Read online reviews. There are several websites dedicated to offering reviews for lawyers. Reviews will help you understand the legal services offered by a particular lawyer. Stay away from estate planning lawyers with negative reviews. Also, don't be duped into lawyers who hire people to review them positively.
Social Forums
You can also take your game top social forums. There are several forums dedicated to estate planning law. Go to these forums. Ask your questions. Ask estate planning related questions. Request for referrals. You will likely get the best estate lawyer.
Qualities of Good Estate Planning Lawyer
Hire the right estate planning lawyer to handle your case. Remember, estate planning is a unique field. It requires a good legal mind to deliver results. Here are the top qualities you should look for when hiring an estate planning attorney.
Devoted to Estate Planning
A good estate planning lawyer should devote his/her practice to estate planning. He/she is someone you can share your intimate details regarding your life as well as assets. He should ensure that your estate planning doesn't fail. The lawyer should be well versed in all matters of state laws. That's why you need to work with a qualified estate planning lawyer. It will help you avoid costly mistakes in life.
Where to Get Estate Planning Lawyer
You can find estate planning lawyers in a number of ways. The best way to do this is to work with someone you can trust. If you don't have a lawyer, conduct your research. Ask experts for referrals. Work with somebody you can trust. Choose a lawyer with an adequate education. Go for the experience. The lawyer should understand the estate planning laws in your state. You can also request a probate court for a lawyer. Alternatively, you can ask other lawyers for referrals. Conduct interviews before settling on a lawyer. Choose a lawyer who can communicate effectively.
Cost of Estate Planning Services
An estate plan should be maintained, updated, as well as created. It costs money to have all these services. So, be prepared to part with some money. These services can only be done by a lawyer who specializes in estate planning law. You can also choose to work with a team of lawyers.
The basic consultation and initial consultation will be covered by an initial flat fee. In most cases, attorneys may charge you per hour. However, it's advisable to negotiate with him/her. Preferably, try negotiating for a flat rate. The bottom line is to get a fair deal. So, talk to your attorney. Try negotiating with him/her.
Of course, estate taxes might eat into your net worth. However, you will get peace of mind knowing how much you will be worth by the time you die. Plus, you will plan your life better. So, if that's what you need, go for it. Hire the right estate planning lawyer today and have the peace of mind you need in your life.
Key Takeaway
If you need it, look for it. If you need the peace of mind knowing how much you will be worth by the time you die, go for estate planning. Hire the best estate planning lawyer to do it for you. Of course, it will cost some money. However, it's worth it. It will give you peace of mind. Hire the right estate planning lawyer. Choose a lawyer with the right experience. Choose a lawyer who has experience in estate planning laws. Do your research. Look at the testimonials. Don't forget about reading customer reviews. Ask experts for referrals.
The Bottom-Line
Don't work with any estate planning lawyer. Hire the best owner. Choose a lawyer who can guarantee you results. Stay away from lawyers with negative records. Look at the qualifications of that lawyer. With the above tips and tricks, you are certain of getting the best lawyer for all your estate planning legal services.