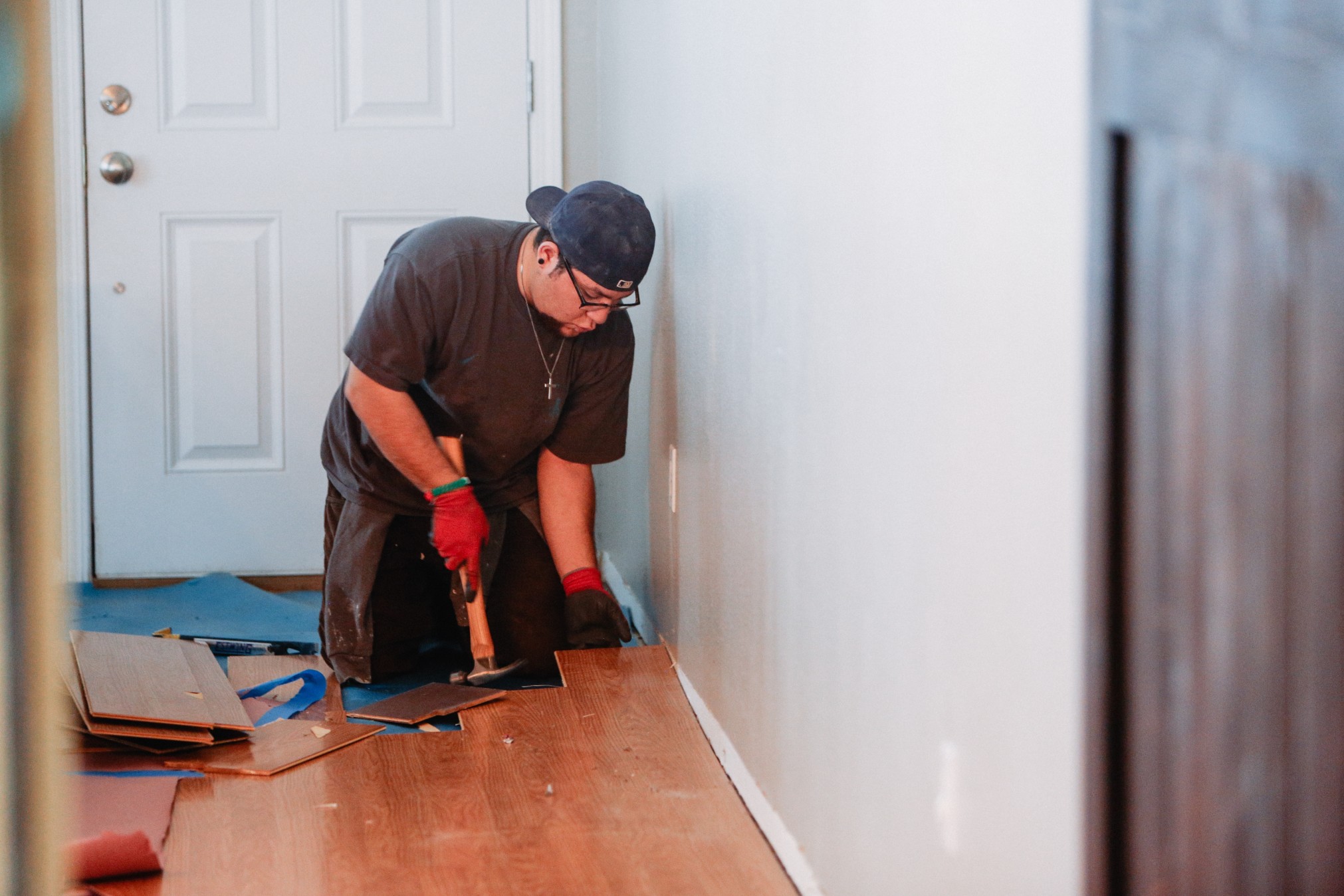 The exterior components of a home are the first line of defense against rain, snow, cold, heat, and wind. The roof, windows, doors, and siding, and exterior trim take the brunt of the weather so that the interior of the home can stay safe and dry. But, all of these components have a limited lifespan because of the harsh conditions they endure day after day and year after year. When it is time to replace the roof, siding, windows, or doors, make sure to replace them with products that use the latest technology for durability, easy-care, and energy efficiency. Then, make sure the supplier uses the best trained, most experienced installers for the best outcome.
When is it Time to Renovate the Home's Exterior?
Roofs, siding, windows, and doors can last for decades so it is not easy to decide when to replace them. There is a correct order to schedule exterior renovation jobs. The roof gets the hardest wear and will probably wear out first. The windows may be older single-pane models that leak energy so they should be replaced next. Then, the siding should be renovated or replaced working carefully around new windows or doors.
Talking to an exterior renovation contractor such as https://www.erieconstruction.com/ might be a big help. The contractor's experts can ask the right questions to help the homeowner determine whether their roof is nearing replacement time. A national company such as this one may have an office and construction crew near the homeowner's location. Large construction companies might offer a full range of home renovation services including product manufacturing, selling, installation, financing, and maintenance.
Roofing
Roofing may look OK from down on the lawn but looking closer may reveal serious problems and wear. The first clue about roof replacement is the age of the roof and the material used for it. An average asphalt shingle roof lasts from 20 to 25 years with good maintenance. But if that roof was installed over a layer of old shingles it may only last 20 years.
A roof that is relatively new can still suffer damage from heavy storms or strong wind events. During storms, branches and other debris can hit and damage a roof, shingles can be blown off, and the shingle granules can be blown off. With older roofs, contact an expert to inspect the roof for damage yearly or learn to do it yourself. Look for missing, cracked, or buckled shingles, look for spots with roofing granules worn off or gaps at the edges of roofing. Look for missing trim around chimneys and vents.
The most evident and awful sign that new roofing is needed is interior water leaks that are damaging the ceilings and walls of a home. A well-maintained roof should be replaced before it starts leaking. A roof that has started to droop or sag should be replaced immediately. Moss or other greenery growing on the roof is not a good sign because it signals trapped moisture.
Windows and Doors
Windows and doors might not seem like the next component to replace but if the size of windows or doors might change, it is better to install them before new siding is installed. This avoids new siding being damaged and maybe patched to accommodate new windows. If the windows are poorly installed, damaged, or single-pane, the home is losing energy, and replacing the windows and doors with energy-efficient models with 2 or more panes will start paying off immediately.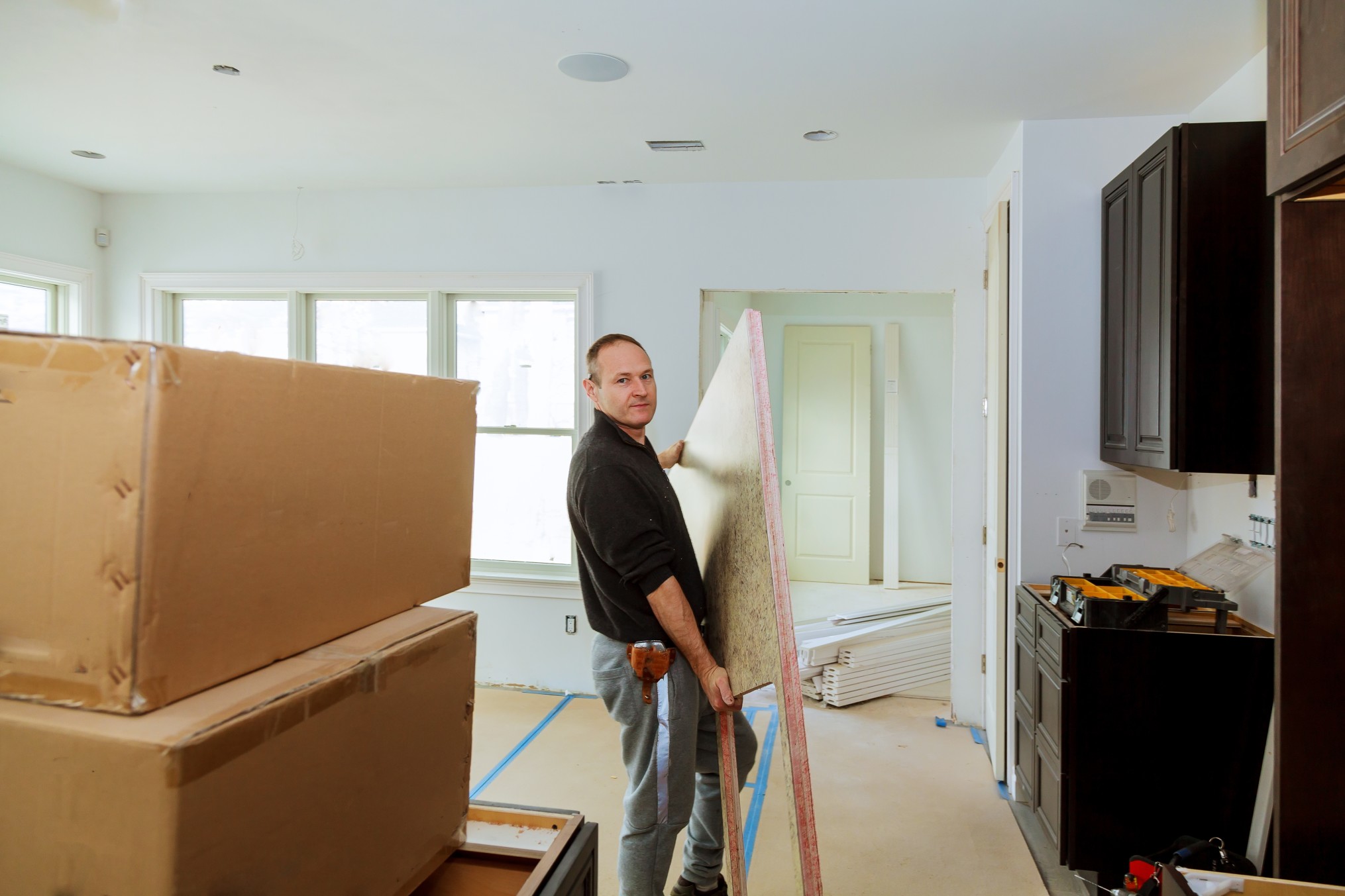 Now is the time to consider changing window size or location. Doors can also be changed out to be more convenient. When the windows and doors are replaced with energy-efficient, easy to maintain models, the home will look new again. The inside will be more comfortable as breezes and leaks will be eliminated. The new windows will be easier to open and close, offering the family more convenience.
Because of the energy savings, many communities offer homeowner's tax breaks for replacing windows or even financial help if a family's income falls within certain guidelines. In addition, new windows will mean savings on heating and cooling bills.
A good exterior renovation and construction company will be able to provide roofing, windows, doors, and siding and install everything. They may also offer financing. There might be savings for ordering everything from one company. There is a good argument for replacing the windows, doors, and siding at the same time.
Siding
Siding replacement is a large investment because of the square footage involved. Homeowners often decide to replace the siding and windows at the same time to save money since many of the same tools and equipment will be used. Doing the siding and windows at the same time will also save working and hours of labor. This saves money and offers a shorter construction time.
If the siding is wood or another paintable material and is in good shape, a new coat of paint and minor repairs might be what is needed. This saves the homeowner money. But if the siding is in bad shape with damage and rotted boards or missing areas of siding that are hard to match, it will be more cost-effective to replace the siding with a new, energy-efficient, durable product. Siding that is of poor quality, worn out and damaged, wavy looking, or faded and stained is ready to be replaced.
Replacing a home's siding is an opportunity to make the home more energy efficient by adding insulation and a house wrap. The new siding can be low maintenance and more energy efficient. When the new siding is installed, the house will look updated and well-maintained.
Financing an exterior home renovation including the roof, windows, and siding can be difficult. People often take out home improvement loans or refinance a home with sufficient equity to pay for the improvements. Major construction companies such as Erie Construction offer financing to qualifying homeowners. When these important exterior renovations are completed, the home will have a higher value when it is time to sell it. Some homeowners choose to renovate their homes rather than moving to a new home.