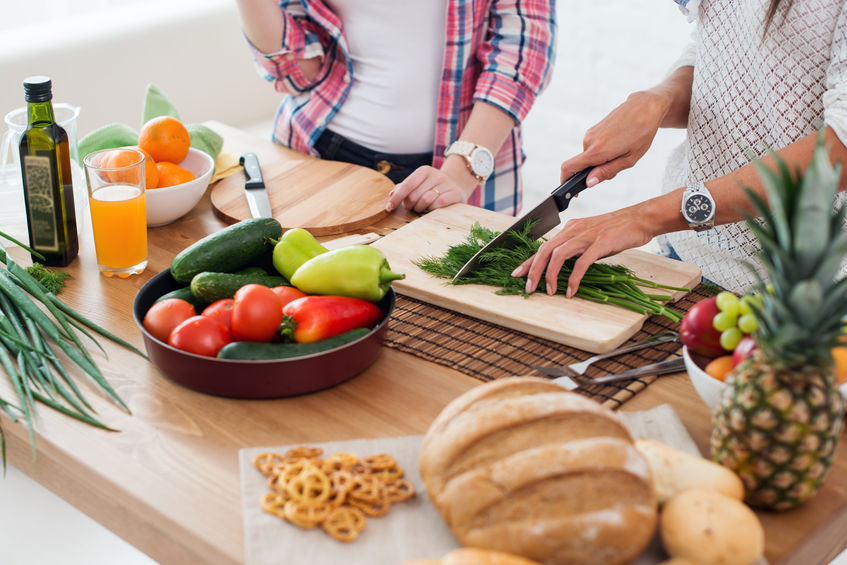 Whether you are living in a city house, a country barn, or a suburban dwelling, your home is a place that reflects your values. We often say in jest, "My home is my castle." But, in fact, we are making choices that create our home environment. Simply, you can create a home for health and wellness. Here are 5 essentials to translate your passion for well-being into daily action.
Make Wellness a Top Priority
If you're looking for inspiration about healthy living, you are not alone. The Well Living Lab of the Mayo Clinic is focused on studying how buildings and inner environments affect human health. They are actively researching the impact that design, lighting, temperature, and furnishings have on our health. As smart researchers are studying this, why not learn from their approach? 
Make health and wellness a priority. Notice how different eco-friendly choices and design decisions impact health in your household. Do you notice that certain changes support positive changes in stress levels, overall happiness, sleep quality, and mental health? You may find it inspiring to use the Well Living Lab's motto: "Indoor health begins here."
Tip: Talk with your family to find out what your family members experience. Make wellness a top priority in your design decisions.
Evaluate Your Home 
In recent months, many professionals are spending more time at home. With the increase in virtual work and hybrid work, it's become commonplace for people to have a home office. In addition, you may be doing homeschooling, or caring for extended family in ways that did not exist in the past.
As you evaluate your home, consider the challenges and perks of different setups. For instance, if you're considering moving, assess what home will support a healthy lifestyle. You may be choosing between farm living or living in the suburbs. Perhaps you need to move from a city into a more remote location. Examine how changes in your home will impact your pursuit of a healthy lifestyle.
Tip: Talk with your family to understand how home choices may impact their health, activities, and community connections.
Shop For Healthy Daily Products
We use personal products, household products, and household cleaners on a regular and ongoing basis. In fact, how we shop can have a huge impact on our investment in health. For example, join a subscription program to get eco-friendly products delivered to your door. 
Why not get the bamboo hair products you love delivered to you on a regular basis? Not only will you reduce stress, but you'll also be making a powerful investment in living well. Plus, you'll enjoy using quality hair products every time you shampoo and condition your hair.
Tip: Get input from your children, partner, spouse, or roommates. Make sure everyone is happy with the health-affirming choices in personal care products.
Enhance Home Décor
As you explore ways to enhance your home's wellness, take a walk through your house or apartment. Look for opportunities to enhance the décor with healthy products. Look closely at your bedroom. You may be able to create a feeling of serenity, calm, and repose. Each choice you make will support a restful environment that invites quality sleep. 
You may enjoy setting up a diffuser with a soothing scent such as lavender. You might like to select a healthy Bamboo Pillow for yourself, your partner, and your children. Perhaps you'll enjoy having a scented candle to evoke feelings of rest and relaxation. With a little creativity, you can transform your bedroom into a sleep-inviting space. 
Once you've taken care of the bedroom, keep going. Walk through your home and take notes so you have a full list of ways to create a serene, health-affirmative environment.
Tip: Focus on rooms you use most often. Since we sleep every day, the bedroom is a smart place to begin.
Enjoy and Savor
It's amazing what's possible when you shift your awareness and attention. In a short time, you'll notice that these steps help you feel happier, healthier, and more at ease. Naturally, with your new improvements, take time to enjoy your creative efforts. Yes, that means it's a good idea to sit down. Have a cup of your favorite tea or coffee. Take in the new sights, sounds, and fragrances of well-being. 
You deserve to enjoy and savor all the expressions of your interior decorating. With your creative spirit, you're creating a home that nurtures and supports the health of everyone who lives or visits your home. You have the joy of knowing that your dwelling is a home for well-being.