Most commercial establishments hire professional cleaning services to deep clean their workspaces. You may have the usual janitor who empties the dustbins and cleans surfaces and bathrooms, but that's not enough. Over time, dirt and dust collect in hard to reach places and can reduce your business standards, and even affect your staff's hygiene.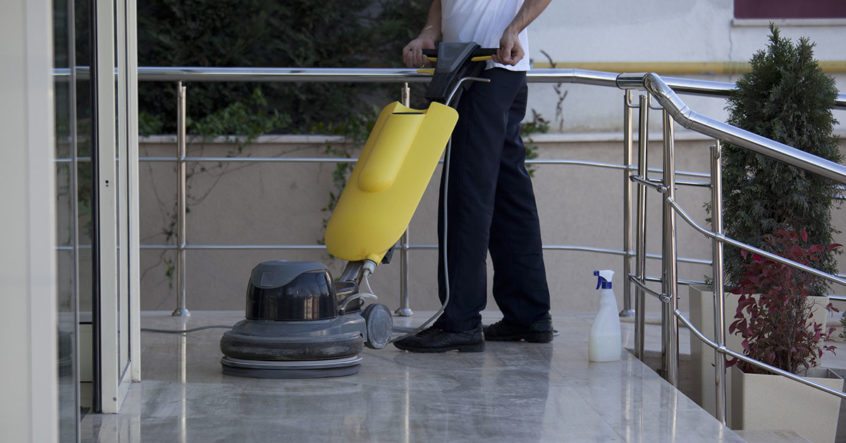 Using professionals who have the skill, experience, and equipment to do a thorough job is essential.
Here are the benefits of using commercial cleaning services.
Healthier working environment
Carpets and upholstery attract a lot of dust and even bacteria. Even clean-looking upholstery and carpets can be harboring nasty allergens and germs. These germs trigger headaches, flu, colds, asthma, and other illnesses among your employees. Having your business cleaned regularly by commercial cleaning services will ensure that everything is thoroughly cleaned, including bacteria and allergens.
A clean workspace will also increase indoor air quality, making it a healthier environment for your employees to work.
Increased productivity
Where you work is like a second home for you and your employees. Because you spend a lot of time in the office, you must maintain it to the same high standards as your home. Taking pride in your company's appearance will set a good example for your employees and motivate them to work. Providing a clean and safe working environment, especially during this time of COVID-19, increases your staff's confidence because they know you value and care for them. Workers that feel comfortable, valued, and happy in their workspace tend to be more productive.
Customer satisfaction
In today's competitive marketplace, customers don't have to settle with a company they aren't happy with. No matter which niche you're in, your business' appearance is important to make a lasting impression on your customer. Grout, dust, and grabby carpets are an instant turn-off to most customers.
Using commercial cleaning services will ensure your customers that they are safe in your workplace and increase their confidence in working with you. Having a clean, welcoming, and a fresh-smelling environment will make customers want to stay and spend money. No one wants to go to an office where they are afraid they might catch something, or worse, coronavirus.
An overall good experience for your customers will make it more likely for them to endorse your products or services to friends and family, bringing you in more business.
Professional services
Commercial Cleaners of Charlotte are professionals just like you. They have the experience, skills, and equipment to achieve the results that regular cleaning can't. From dusting carpets, cleaning windows, floor polishing, and vacuuming, commercial cleaning services can do it and complete the work in no time.
Saves you money
Hiring professionals will also save you money. It will save the aesthetic of your upholstery and carpets and help make them last longer. These are expensive to replace, and money used replacing your upholstery can be spent somewhere else in the business.