When you own a property, you will always need to learn the best strategies for taking care of it. A homeowner's ability to care for their house exterior means a lot in the grand scheme. This care improves curb appeal and the quality of the property itself.
The better handle you get on enhancing curb appeal, the easier it'll be for you to love where you live.
Keep reading to learn more about some exterior home care tips that should be part of your annual maintenance strategy.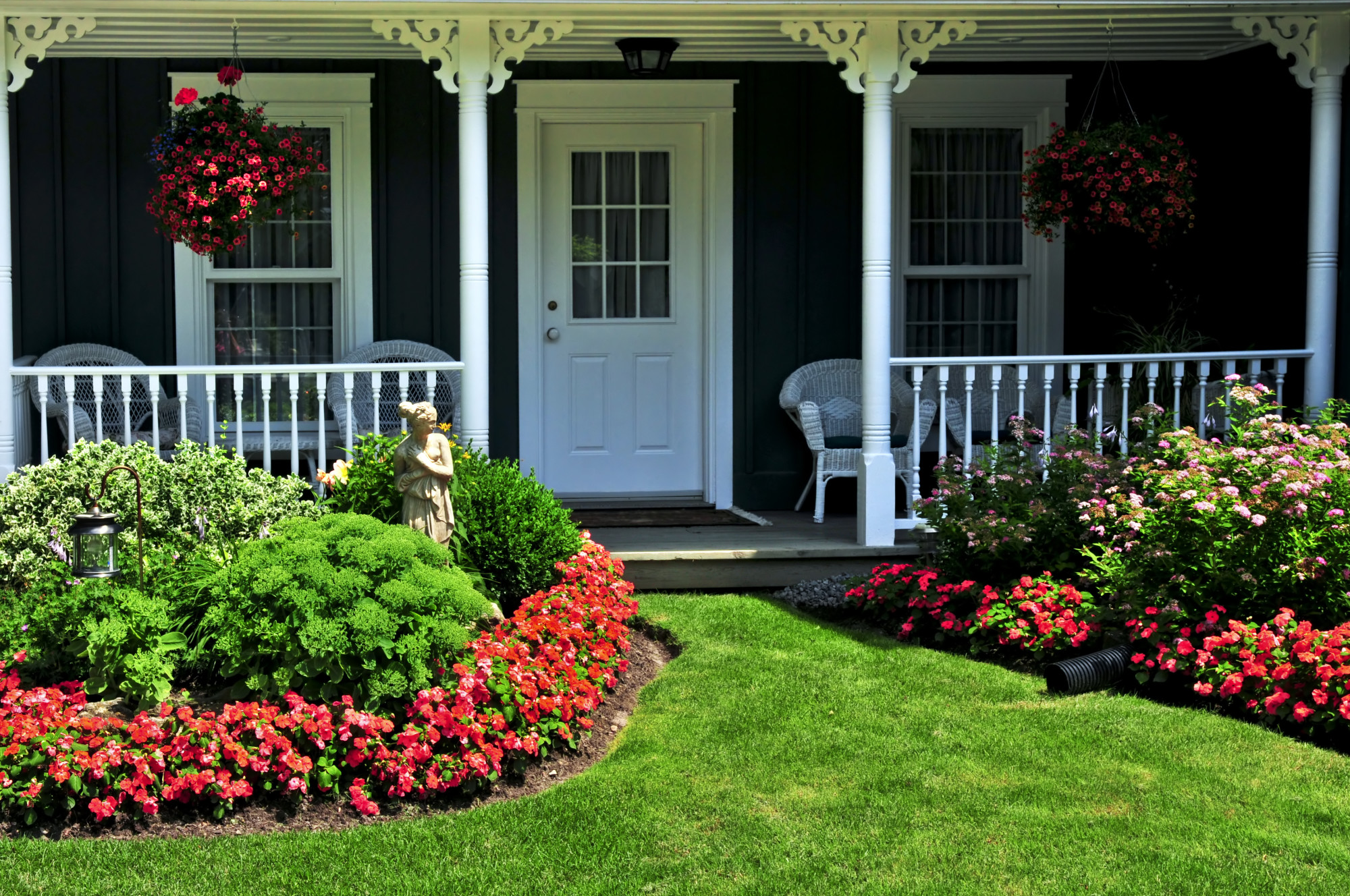 1. Meticulously Take Care of the Lawn and Landscaping
Take the time to inspect your lawn to see if it is living up to its fullest potential. You deserve to have a lawn that is green and lush so that your home looks amazing.
You will be more likely to spend time outdoors in your yard when your lawn and landscaping needs are addressed. The best thing you can do in this regard is to make sure that you're sticking to strict schedules for cutting the grass and watering the lawn.
A quality lawnmower will serve as an investment into the property that will last you for years. Hold yourself to cutting the grass at least once every week or so. Visit your local lawn and garden store frequently so that you always have fresh grass seed and any other tools you need.
It's easier to water your lawn when you hire some pros that can set you up with the best equipment. The same plumbers that handle your drain cleaning services can often take care of your sprinklers and install a quality irrigation system for you.
2. Fix and Maintain the Driveway
Your driveway is one of the most important home exterior features. As such, you should put the work into your driveway so that it doesn't have cracks or pits that can damage your vehicle's underside.
Start by filling potholes and cracks, and cleaning any stains. You can pressure wash a driveway to get rid of these discolorations more easily.
If your driveway is set on a steep incline, consider adding some steps to go alongside the driveway. This way, you can get your footing more easily when walking up the hill.
To get the best from your driveway, you should leave the more difficult tasks to a professional that can handle the work. By handling the little matters with your driveway, it'll stay at its best without you having to always make repairs.
3. Keep Your Windows Clean and in Sound Condition
Don't forget to take care of your windows!
It's easy to set it and forget it when you have so many windows in your house. However, while you may be desensitized to the condition of your windows, people from the outside looking in can easily see how dirty they are.
Because of this, you should put your windows on a strict cleaning schedule so that they sparkle and provide you the best service. Even if you have to hire a Cincinnati residential window cleaning company. Do not hesitate to change windows entirely if the casing is cracking or beginning to rot, or if you have cracked glass.
4. Pressure Wash the Building
Getting a fresh pressure wash is one of the best things you can do for your home. As time goes on, your home's exterior will begin to get caked up with layers of dirt, pollen, and other materials that will badly stain the structure.
Pressurized water and cleaning solution will strip the grime away and reveal the color and brilliance of your home's exterior structure. You can either rent a pressure washer machine and do it yourself or simply hire a company to address your pressure washing needs.
This is a job that you should do at least once per year to keep up with your home's exterior.
5. Give Your Home a Fresh Paint Job
Sometimes it makes sense to change your home's color altogether. If your current paint job is in poor condition or outdated, repainting the home is one of the best decisions that you can make.
Choose a color scheme that is artistic and exciting. It should be unique so that your home is set apart from the others in your neighborhood.
Take the time to work with a home painting professional that is creative so that they can show you the many different options that you have access to. They'll also apply quality paint that will last for several years, even in the midst of storms and normal wear.
6. Take Care of Your Roof
Repairing and maintaining your roof might be the most important piece of external service. Your home depends on a roof that is solid so that no one inside gets hurt, and so that your interior doesn't get damaged.
A roof that is frequently inspected, patched, resurfaced, and cleaned is better for your property values and your quality of life.
7. Keep Up With Your Garage Door
The garage door is almost always the biggest door on your house. Because it takes up this much space, you always need to make sure it looks great and is working correctly.
In addition to an annual inspection, have a professional balance the door, test the sensor, and handle any repairs that it needs.
Put Together an Annual Maintenance Checklist
Consider these points as you put together a list of much-needed annual maintenance. When your home exterior is cared for, it bodes well for the property values.
Use these tips and check back to learn more about real estate and home care.