Is your garden taking up too much space?
Perhaps the very thing you need is a little more indoor space outdoors. Whether you're after an entertainment area or just a place to lay in the sun, building a deck is a great, easy way to extend your home.
Building a deck can be a little daunting at first, but it's by no means complicated. All you need is a little planning and a little guidance.
But, before you grab your tools, you need to know how to build a deck frame – the foundation that'll support everything. And this guide will show you how, every step of the way!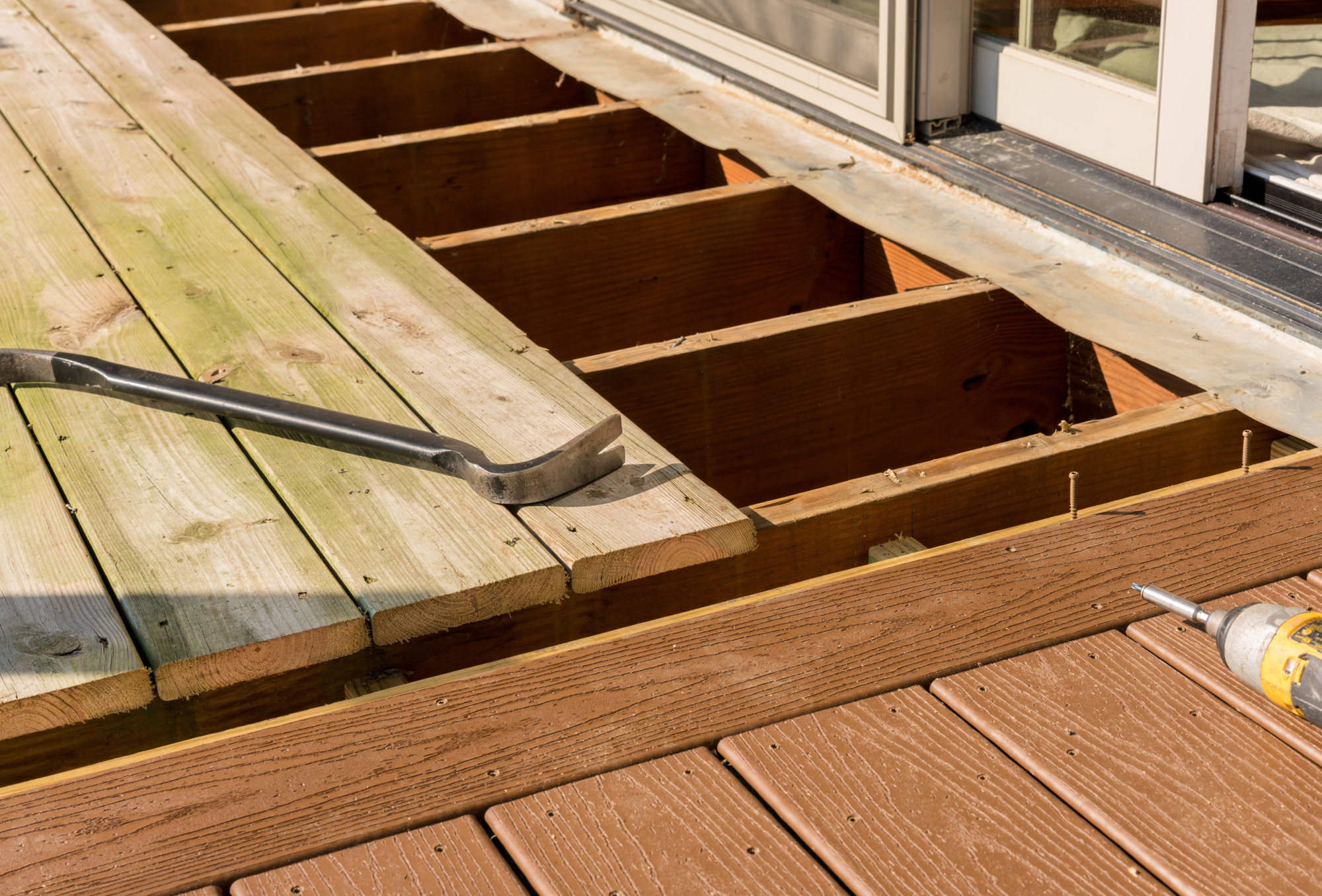 1. Measure Up
While it's common sense that you need to measure up, you'd be surprised how many people get this wrong. Be sure to measure everything twice, from the site it'll be laid on, to every piece of wood that is cut. This ensures it all fits together perfectly without any waste.
2. Prep the Area
Once you know the exact area you're placing your deck, you've got to clear it completely of any plants, weeds, rocks, and grass. Then, using a spirit level, make sure it's nice and flat and level all around.
3. Create the Framework
Get hold of some pre-treated timber as this will save some time and cut it to the required size so that it fits the perimeter of the site. Then screw each length together with exterior wood screws. Keep checking it all fits and is level all around.
4. Raise the Frame
Decide on how high you want the deck to be and cut four blocks of timber to that height. Position the blocks in each corner, making sure that the top is flush with the top of the frame. Then screw it in place with several screws to hold the frame securely.
5. Stabilize the Frame
If you're building the deck on your patio it already has a solid base. But if it's on soil or grass, it's going to require some slabs or concrete pads. Position these under the corner legs and then make sure the whole thing is level and firm.
6. Make the Joists
You should have measured up where the joists will be positioned in the frame and how big they need to be. So next you need to cut the timber so that they snugly fit into the frame. The number required will depend on the size of your deck, but make sure you have enough so they're evenly spaced out within the frame.
7. Add the Joists
Using a mallet, tap each joist into the frame one at a time so that the tops are flush. They should be a tight fit and this will keep them in place. Then screw them into the frame from the outside.
Cut some more leg blocks and screw them to each joist about 1m or so apart. This ensures they have enough support to carry the weight on top. If needed, lay slabs beneath each one.
9. Face Up
To make the outside of the frame look presentable, cut some of your decking boards to fit each length, and screw it onto the frame facing outward. For a fabulous range of quality decking, check out what Weiss Decking has to offer.
That's How to Build a Deck Frame
So there you have some simple steps for how to build a deck frame. All you need next is to lay the decking itself.
Hopefully, this has shown you how easy it can be to build a deck frame yourself. And what could be more rewarding than taking your first step onto it to enjoy your home once more?
Check out some of our other helpful reads right here on our site.