You need to make sure that you have everything in order when you start working. If even one thing is missing from your office supplies, your work is disturbed, and you must struggle to find that item first.
The home office supplies list provided below is a perfect example of restocking your office, or your kids are going back to school. This list will keep you up to date with all the supplies that you would need.
Let us look at the home office supplies list items which you will need for everyday usage.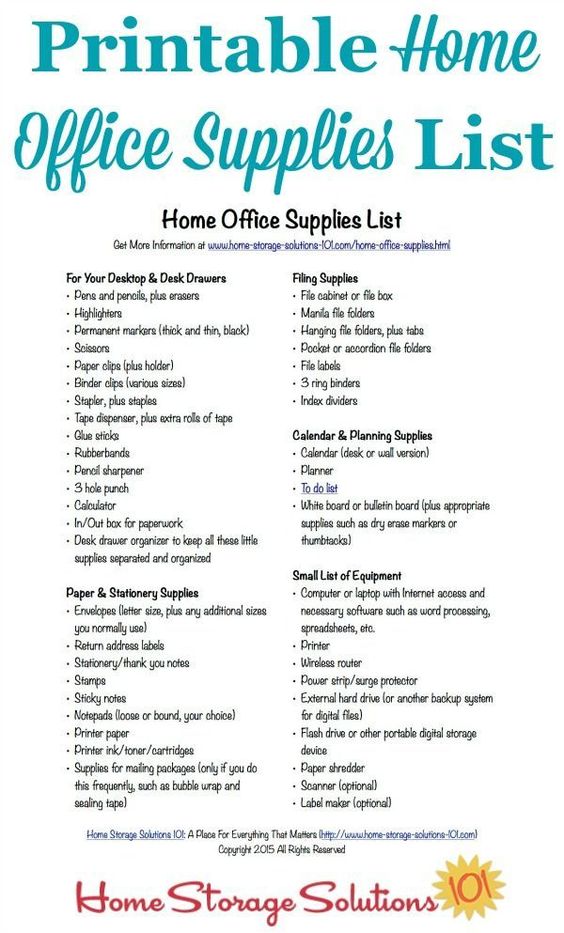 For your Desktop and Drawers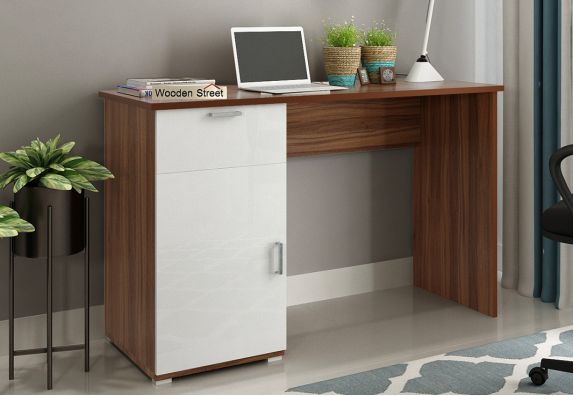 Pens, Pencils, and Erasers
When you need to write something, you search for a Pen; for drawing, you need a pencil and an eraser. There are plenty of brands that produce high-quality and durable pens, pencils, and erasers like BIC, Paper Mate, and many more. You can even buy some good ones locally.
Highlighters
Highlighters have nowadays played an essential part in our everyday life. Be it highlighting your notes or underlining/outlining anything; highlighters are the best. Brands like Arteza have unique, vibrant colors of highlighter, which are durable.
Scissors
Want to have a picture cut perfectly, want to cut a round shape, or square, or any cut, scissors is your buddy. Be it from Fiskar, Gingher Inc, or Karen Kay, or any other brand, make sure that the scissor is sharp.
Binder Clips
Binder clips serve many purposes of your day to day life, use them to hold your photos, notes, tire up your wires of any kind, use it as a stand to hold your plugs, or attach them and make a stand for your phone: one item, multiple uses.
Stapler
Sometimes you must keep a few pages together in a file to send to a client or in your office or submit your assignment; their binder clips cannot play a role. What you should have is a stapler that can hold many sheets together and not let them get torn.
Tape Dispenser
Are your sheets torn? Is there a crack in your folders? Use a tape. The tape is just as crucial as your glue stick or a glue gun. Whenever you buy a tape dispenser, it is also recommended to buy a few extra rolls of tape.
Glue Stick
Glue Sticks are better to use than a glue gun. They are easy to apply, is less messy, and does not need many retakes to apply. Brands like Pritt, Tombow, or any other works well for your supplies.
Calculator
When you are working on a project which you must finish on time, and it involves a lot of calculations, a calculator is the best to use. You can always finish your work on time.
3 Hole Punch
A 3 Hole Punch is perfect for your kids' assignments or those legal, corporate files where you need to attach your essential documents. It keeps your papers intact in the file, and you do not lose them. Brands like Bostitch, Swingline, PaperPro, Carl, and many more are the best to use.
Desk Drawer
A desk drawer with many compartments is the best to keep your small or oversized home office supplies items in one place and not create a hassle on your desk. MDHAND and Seville, or Puroma, are some brands you can consider.
Paper and Stationery Supplies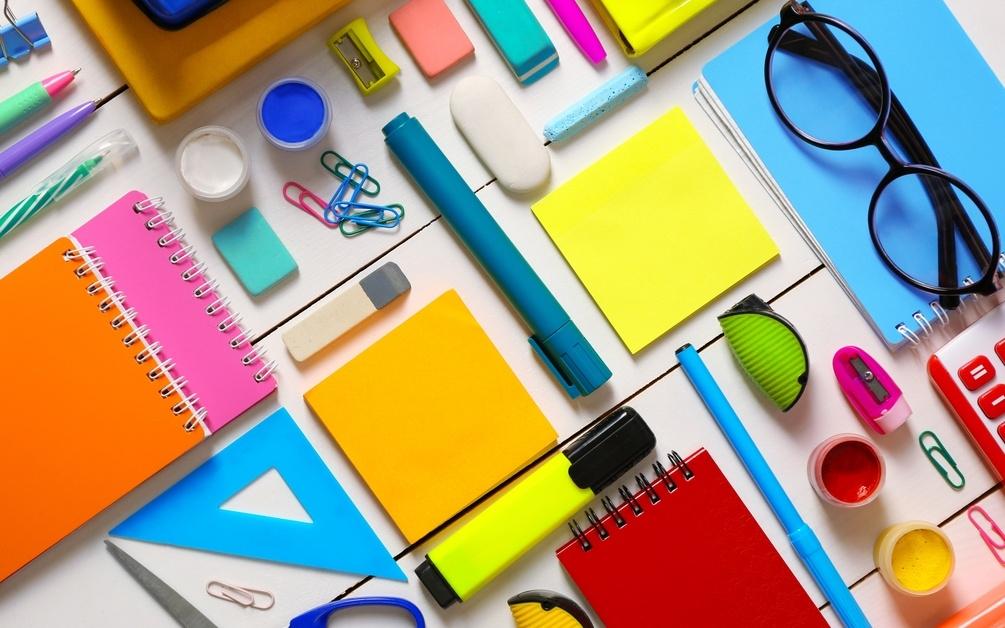 Envelopes
Envelopes can be used to send out recommendations, letters, cheques, birthday cards, anniversary cards, and much more, both formally and informally. Brands like Quality Park, Splendoress, and Blue Summit are the best.
Sticky Notes
Sticky note's main benefit is that you can put any relevant information on them and stick them anywhere, on your computer, or the desk, anywhere. The most famous brand for sticky notes is Post-it Notes.
Stamps
Stamps are mostly required when you must send a letter to a post office. Stamps are readily available in any local store near you. And you can use a glue stick to paste them. These are important, so keep a stack of them in your desk drawer.
Notepad
Notepads or notebooks are handy to keep track of your important meetings, appointments, or even be used as a dairy. You can either use regular notepad or even the wired one. Both works just well.
Printer Paper
A4 sized white; blank paper is used for printing. Hammermill produces 99.99% Jam-Free printing paper for all your needs. Print away your resume, invoices, or any assignments you wish.
Printer Ink/Toner/Cartridges
A printer requires either a spot of ink or toner, which is carried by a cartridge. Printer inks are nowadays used in big machines for making magazines/newspapers, and for your desktop's printer toners are used since they do not leak. They are available in many colors. Many brands provide sound inks/toners like HP, JetSir, and E-Z.
Filing Supplies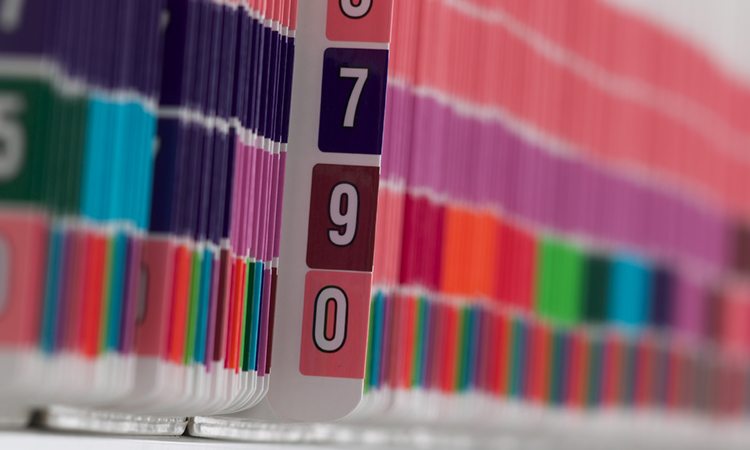 File Cabinet/File Box
File Cabinets allow you to keep all your essential files together in one place. With the Bestir file cabinets, they provide you 20 free A4 size folders; it comes with two components, one for files and one to keep your laptop or anything else.
File Folders
These are folders wherein you keep your assignments, critical legal documents, and much more. Folders are of various types like pocket folders, hanging folders, or manila folders. Choose what is best suitable for you.
3 Ring Binders
You were made for papers where you use a 3-hole punch—best for office presentations, school assignments, or even for everyday usage. Brands like JAM makes a beautiful three-ring binder
Index Dividers
Index Dividers are just like three-ring binders that carry documents or pages having a 3-hole punch. In index dividers, the sheets are half the size of the normal ones which go in 3 ring binders.
Calendar and Planning Supply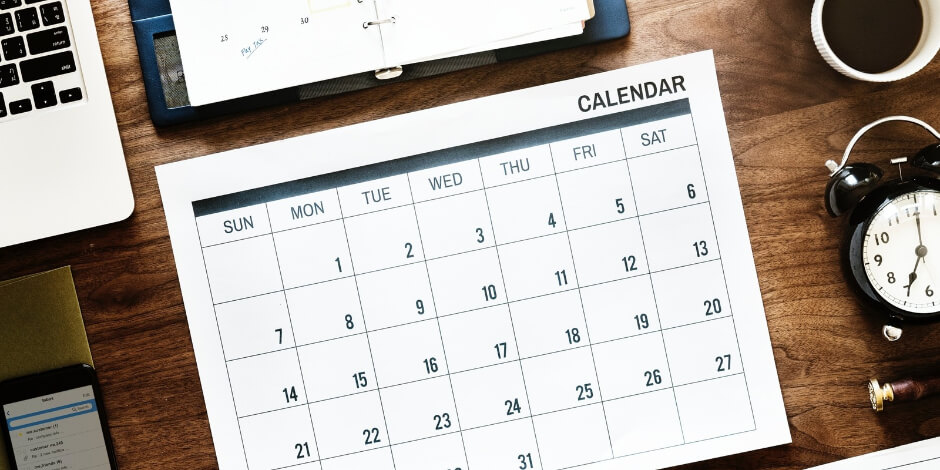 Calendar
A calendar is an item that is essential for your office or home. When you need to check the date, month, or mark an important event of a particular day, you go for the calendar. You can easily find calendars in your local store.
White Board
Boards are useful when working from home and must give a presentation or teaching your kid at home and want to explain everything nicely. The whiteboards also come with a marker. School Smart and XBoard are the best brands.
Planner
It would help if you always kept a planner with yourself. It helps plan out your things like meetings, appointments, interviews, etc. and keep you right on track. All you need is a notebook; there are notebooks/notepads made, especially for this purpose.
Small Equipment's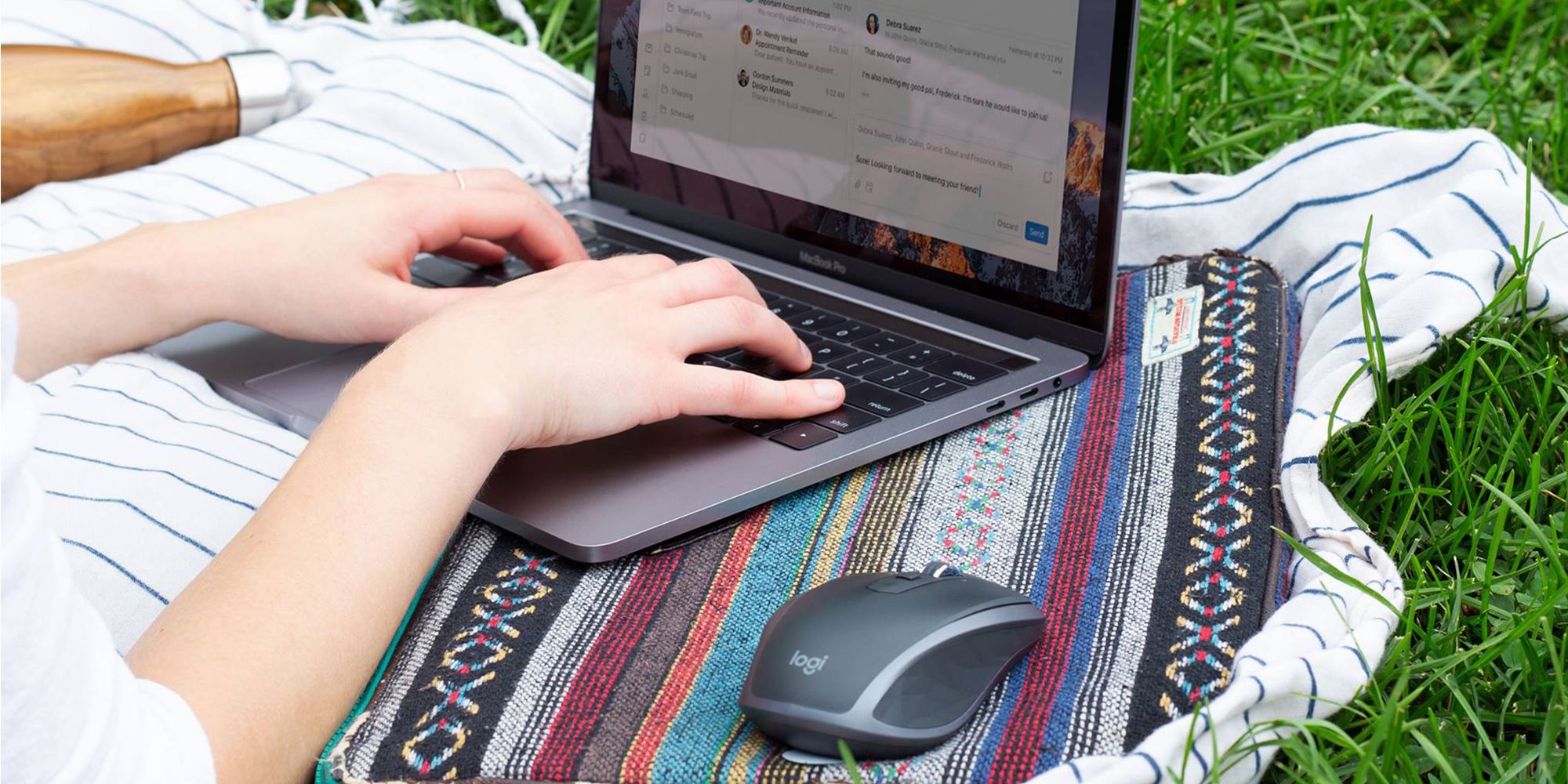 Computer/Laptop
For working online/ gathering information from the internet, you will require either a computer or a laptop with a good internet connection and speed and has necessary software like Microsoft word, spreadsheets, excel, notepad, etc.
Printer
You will need a printer if you wish to print some photos, notes, resumes, or other documents. Printers can be inkjet, laser, office, and more. Brands like HP, Kodak, Canon, Brother have the best quality printers. If you need a trustworthy printer for all your office supplies, Brother released a fresh set of reliable ink tank printers that would suit your needs. Ink cartridges are affordable and printing is extremely convenient with wifi.
Power Strip/Surge Protector
Power strips give you more access to electricity while also protecting the dangerous power surges that can destroy the electronics. Their multi plug-in system helps you to plug more than one device at a time. Brands like KMC and Bolotek are the best.
External Hard Drive
There can be lots of data on your computer that you might need to back up if your computer shuts down automatically or stops working. Typically one hard drive is not enough for all your data, so you require an external one too.
Paper Shredder
When you want to destroy hard items like CDs, credit cards, DVDs, etc. paper shredders are the best for you. They can work for up to an hour straight and easily crush any hard item that you have. Bonsai, Aurora, Fellowes are the best brands.
Scanner
Scanning documents can be challenging. When you scan the images or documents from your phone, the picture never comes right, and you end clicking it numerous times. It is better to get a good scanner like that of Epson, Canon, Brother, Fujitsu, and more.
Conclusion
Apart from these home office supplies list that we described, there are plenty more in the image. You can easily print the image and paste it on your desk so that whenever you miss an item, you can check it on the printed image and buy it.
This list is perfect for anyone who is working at home or even at the office and includes each item that you will require for your work. Be it a small item like pens, pencils, or oversized items like printers or scanners.