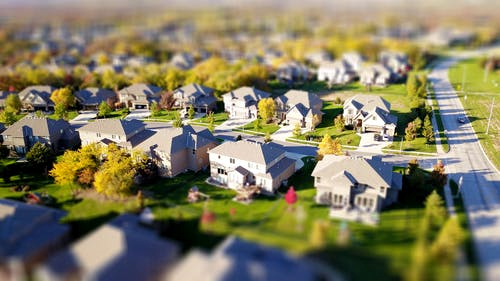 If you're about to sell your home, you likely have one question playing on a loop in your head: "How do I sell my house fast?" There's no denying that selling a house can be a tedious and draining task; as a result, most sellers want to work their way through the process as quickly as possible. Oftentimes, this is easier said than done, particularly in a market as volatile as real estate.
However, there are several strategies you can execute to sell your home much quicker and move onto the next phase of your life. Let's take a look at our top three tips.
1. Spruce Up the Outdoor Spaces
Some sellers have the misconception that it's only the appearance of the indoors that matter to buyers. In reality, the opposite is true. Outdoor spaces are also a priority for home buyers. The front yard and the home's exterior are the basis for the buyer's first impression. If you want to sell your house fast, you need to make sure that first impression is a good one.
With that in mind, take the time to clean up the home's exteriors, from the lawn to the garden to the backyard firepit. Make sure everything is looking as healthy and manicured as it possibly can be. If you have the time and resources, you may want to even undertake a small landscaping project to give the house a little extra curb appeal.
2. Get Rid of Clutter
When it comes to the home's interior, it's vital that the space be open, inviting, and stress-free.
We recommend cleaning out your house room by room. By tackling a room at a time, you'll avoid overwhelming yourself and complicating the process. As you sort through your belongings, ask yourself what you still need/want and what you can afford to get rid of. From there, you can categorize your items into a keep pile, a discard pile, and a donate pile.
A clutter-free home is sure to give buyers a clear image of your home in all its beauty and comfort.
3. Try Staging
Another way to sell your house fast is to have it professionally staged. Home staging is the process of "setting the stage" for potential buyers. You do this by rearranging furniture, adding new home décor elements, and/or even investing in new fixtures to brighten up the space and make it look its best.
Staging your home can expedite largely because it helps buyers visualize themselves in the space on a long-term basis. As an added bonus, staging can also increase the value of your home and land you a higher sale price. Less time on the market often means more money in your pocket.
If you've been searching for ways to sell your house fast, then this guide has you covered. When you follow these tips, you'll ensure that you accelerate the sale of your home, which will give you the freedom to step into your future.