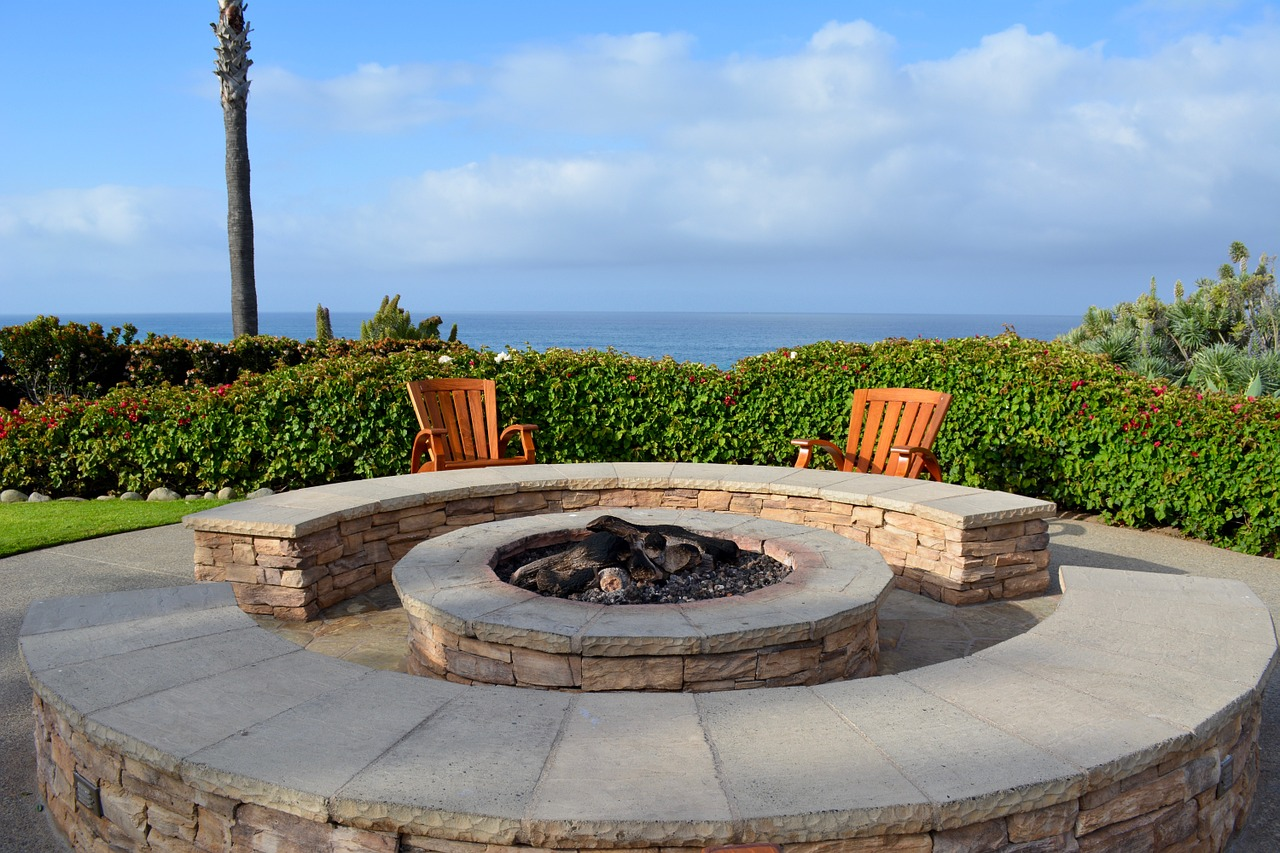 Are you planning to give your backyard a makeover? Transforming your outdoor living space does not have to be costly, as you can easily implement the right ideas on a budget. Here are five budget-friendly backyard makeover tips to consider.
Build a fire pit
Create an ideal place that brings your family together by building an outdoor fire pit in your backyard. You do not have to spend a lot of money on this upgrade when you can easily find the best deals for fire pits online.
A pre-built fire pit will give you the convenience of a ready-to-use solution that only needs to be installed at an appropriate place. Do not forget that there are local regulations regarding fire pits that need to be considered before installing one.
Do a little planting
Your backyard remains incomplete if it does not have a touch of greenery. Strive to make your free days more useful by planting beautiful rows of plants and flowers for that ultimate nature vibe. All you need is a little planning to help you choose the best location for your garden or flower bed and the right equipment to work the soil.
Some of the ideas you can try out include container gardening, putting in a new lawn, and growing your own vegetables and plants that repel bugs for eco-friendly pest control.
Create a living fence
A classic way to give your backyard the makeover it deserves is by constructing a natural fence. There are many ways to go about this, as you can use flowering bushes, shrubs, or trees to define your property's boundaries. Some of the plants you can settle on are:
Boxwood plants
Lilacs
Laurel plants
Cactus
Junipers
Add a splash of color
Say goodbye to a boring backyard by adding the right splash of color to your outdoor space. The only rule to adhere to is limiting how many colors you want to throw about. Remember, the goal is to make your backyard more charming and relaxing. Popular ideas you can try out are:
Painting your wooden fence
Strategically placing brightly colored planters in your yard
Setting up glow in the dark rocks
Landscaping with old recycled tires that have been painted
Putting up colored outdoor pillars and lamp posts
Set up meditation or seating area
Your backyard needs to be an inviting and private area where you can relax after a long day or week. The best way to give this outdoor space extra functionality is by setting a meditation or seating area. Luckily, there are many backyard furniture ideas that you can try out depending on how much space you have.
You will need a cool and quiet area for your meditation area, preferably under that big tree where you can set up a swinging chair or hammock. Alternatively, you could create a simple DIY outdoor patio or pergola to provide the much-needed shading that allows you to spend more time outdoors.
Endnote
It does not have to cost too much to make your backyard appealing. Try out these ideas and get to have your dream outdoor space after a short period.