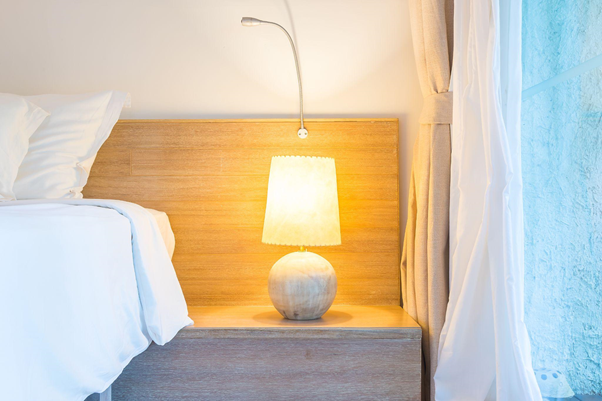 Lighting is such an important yet often overlooked design element. While it's easy to pick out a couch you like or a trendy new rug, choosing the correct lighting for your space can be so overwhelming! With so many options out there it can be a challenge to choose a lighting fixture that's the perfect mix between practicality and design. We've come up with a list of 5 stunning and modern lighting fixtures that will instantly transform any room.
If you're worried about the price tag of some of these featured items you don't have to be! When shopping for a new lighting fixture the trick to saving is shopping with a coupon code. Many retailers like Overstock offer free coupons that you can use to save on all their stylish and modern lighting fixtures. Using an Overstock coupon is easy and, best of all, it's completely free!
1. A Classic Chandelier
There's nothing more timeless or elegant than a chandelier. In recent years crystal chandeliers have been given a much-needed update and can now be found in an amazing variety of styles, colors and materials. But choosing the right chandelier is no easy feat! You'll have to consider the position, installation height and brightness level of your chandelier before it's installed. If you have any doubts, consult a lighting expert!
2. Oversized Lighting Features
In recent years, the trend in lighting fixtures is that they're getting bigger than ever! In the past, choosing lighting options was all about finding pieces that would disappear into your decor but these days lighting fixtures are becoming the focal point of many rooms. Let your personality shine when choosing a lighting fixture and go ahead and pick out a large statement piece!
Remember that oversized lighting fixtures tend to only work in bigger rooms. If you have a small space, an oversized fixture will dominate the room and seriously disrupt your decor. The lighting experts at Lumens suggest making a cardboard cut-out roughly the same size as the lighting fixture you want to buy to get a feel for how its size will fit in your room.
3. String Lighting
String lights have officially moved indoors! While in the past this trend was reserved for outdoor lighting or special occasions, string lighting is being used more and more often indoors. With good reason, string lighting adds a touch of romantic charm to any room. Just make sure you use neutral colors if you want to avoid your string lights looking like holiday decorations.
4. Unique Office Lighting
Just because it's used for work doesn't mean it has to be boring! Since many people have started working from home over the past couple of years, there's been an explosion in the market of stylish desk lamps. Not only do desk lamps do their job of illuminating you work Choosing the right amount of lighting is important too if you want to optimize your productivity and concentration. Studies have shown that cooler light sources can help reduce stress and energize you for your work day.
5. Antiviral Lighting
Have you heard about germicidal lighting? Since the outbreak of the pandemic there's been an increased interest in germicidal lighting solutions. Germicidal lighting uses ultraviolet-C light to eliminate germs and harmful bacteria. These solutions are already routinely used in medical settings, but we're now seeing these solutions show up in people's homes. Don't worry, you don't have to install some medical-grade lighting fixtures in your home to reap the benefits. Many germicidal lighting fixtures currently available feature compact and sleek designs perfect for any modern home.