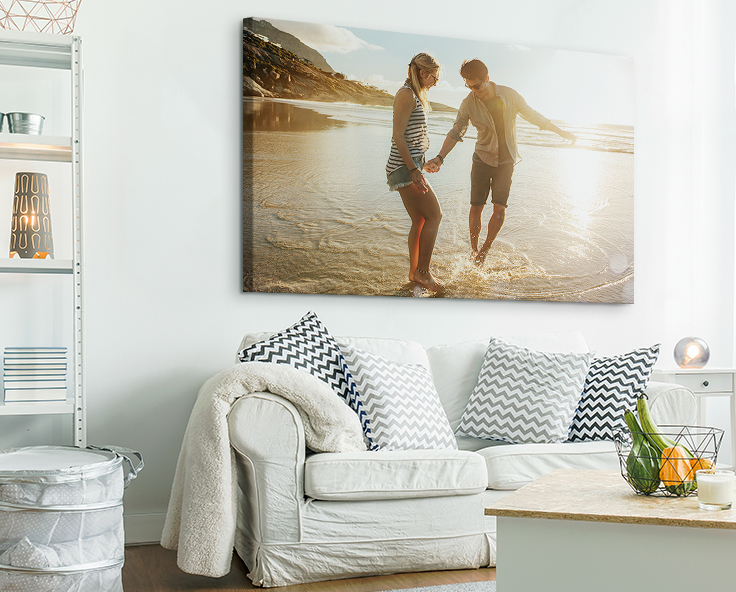 Your best photos and graphic designs merit something more than a few megabytes on a smartphone or hard disk – so why not print the most beautiful shots and enjoy them each and every day? And we aren't talking about hiding your photos behind the photo album covers – how about using your own photos for a striking wall art composition? Let's now explore the most important advantages of canvas pictures – a new type of custom print that's quickly gaining popularity around the world!
Why Should You Decorate with Canvas Prints?
In 2021 there is no need to spend too much time and money to get high-quality customized canvas prints and canvas pictures. We will present three advantages of custom canvas prints in this article and then share our top choice for canvas prints in the U.S. Read on and discover the reasons behind the popularity of canvas prints!
Versatile Choice
A canvas printed with your photo is a classic and timeless addition to your home. Thanks to their unfussy looks and clean simple lines, you can easily incorporate canvas prints into nearly any interior design scheme, whether classic or modern. The beauty of a canvas print remains the same no matter what your decor style is or where you live – thanks to a truly wide product range, it's very easy to find the appropriate canvas size for both a small studio apartment and a spacious mansion.
Long-lasting Memories
Digitally printed canvas prints are one of the most durable types of photo reproductions – in fact, the most trusted providers claim that their prints will retain bright colors for up to 70 years. A high-quality canvas print has all the potential of becoming a cherished family heirloom – just make sure that you hang it far away from excessive moisture and heat.
Since canvas prints are made from natural materials, they have a couple of natural vulnerabilities – they aren't 100% tear-proof and may absorb moisture from the environment. So if you want your canvas prints to last a lifetime, keep them away from toddlers, pets and busy kitchens and bathrooms.
Perfect Choice for Gifts
Most of the time, when we purchase gifts, we end up buying off-the-shelf items without any originality. But now you can change the rules of gift hunting thanks to a wide range of customized canvas prints – simply pick a meaningful photo and have it printed on canvas.
A personalized canvas print is a unique expression of love and care that can be given to your friend or family member who has lived a meaningful life, has a beloved pet, or has a favorite place to visit. The customized prints will cheer them up and remind them of you every time they see them!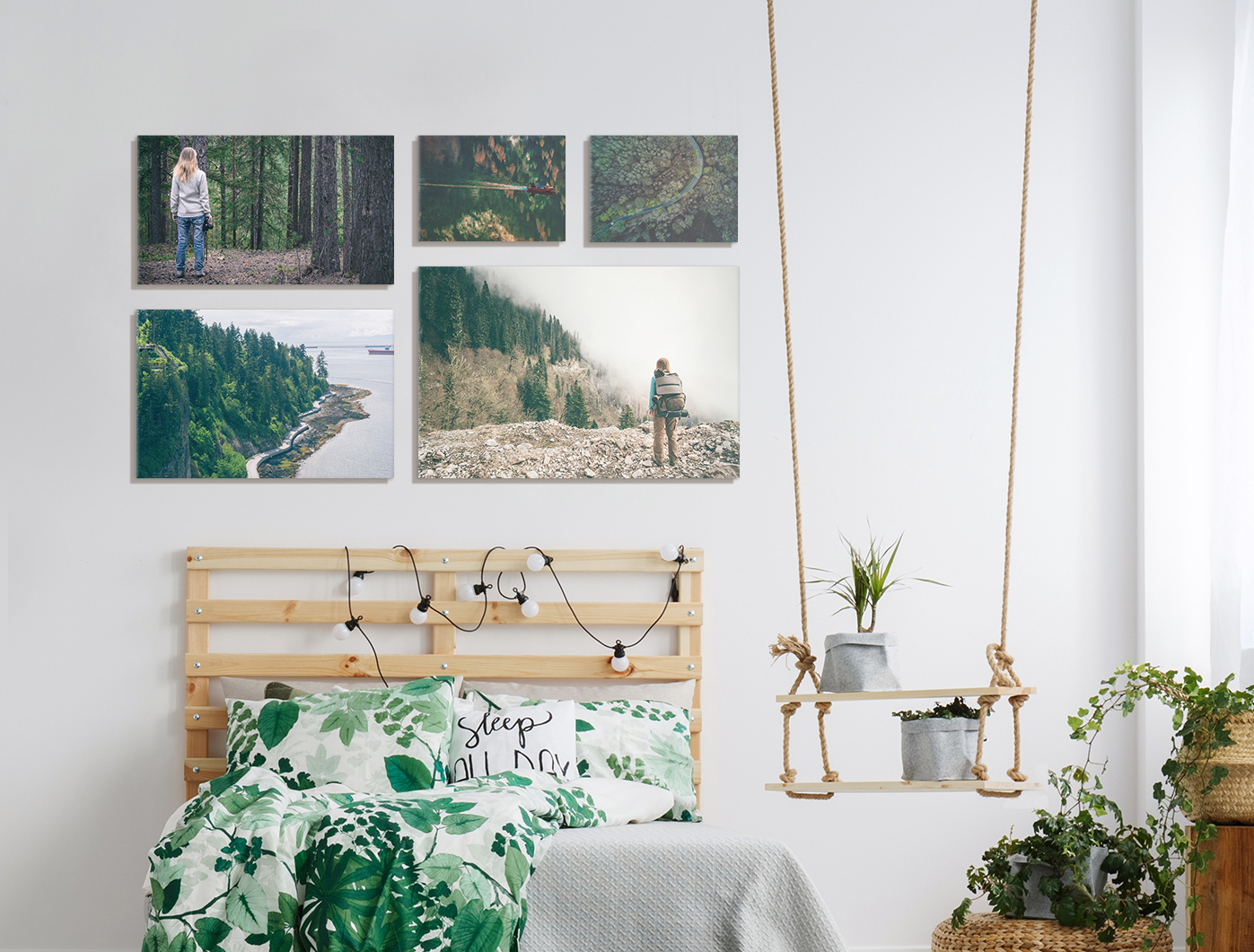 Our Top Choice for Canvas Prints in the U.S.
The printing industry is replete with bargain deals – these days you can have your photos printed for a price of just a few coffee cups. And the best part of it is that you can have your cake and eat it too – meaning you can get durable high-quality canvas prints without breaking the bank.
Our top choice for canvas prints in the U.S. is CanvasDiscount.com – one of the most trusted printing providers that offers a whole range of personalized prints and lifestyle accessories, including canvas prints, metal prints, posters, photo mugs and much more.
Cut Costs without Cutting Corners
At CanvasDiscount.com the prices for canvas prints start at just $5.00 for an 8×8 format (there are more than 20 formats available in total). And here is what you'll get for this price: a pre-stretched canvas printed with solvent-free HP latex ink and hand-stretched over a 100% spruce wood frame. CanvasDiscount.com uses unique canvas fabric that was specially designed for HP latex inks – that's why their prints boast such impressive durability and ultra-crisp resolution.
So to wrap it all up – we're convinced that canvas prints have a fine future in the digital age. If you're looking for a fresh artistic way to showcase your best photos, the CanvasDiscount.com canvas prints should be the perfect choice.