Not having a suitable fan can ruin the entire fun of summers. You don't deserve sweating moments during the summer months, which is why it becomes crucial to invest in a reliable ceiling fan. Besides, a fan will ensure that the room's air is adequately circulated so that you don't end up suffocating.
However, a lot of factors go into determining the perfect ceiling fan for your home. Fret not; we have covered them all in our guide. Make sure you actively pay heed to these aspects so that your purchase can reap the best bang for your buck.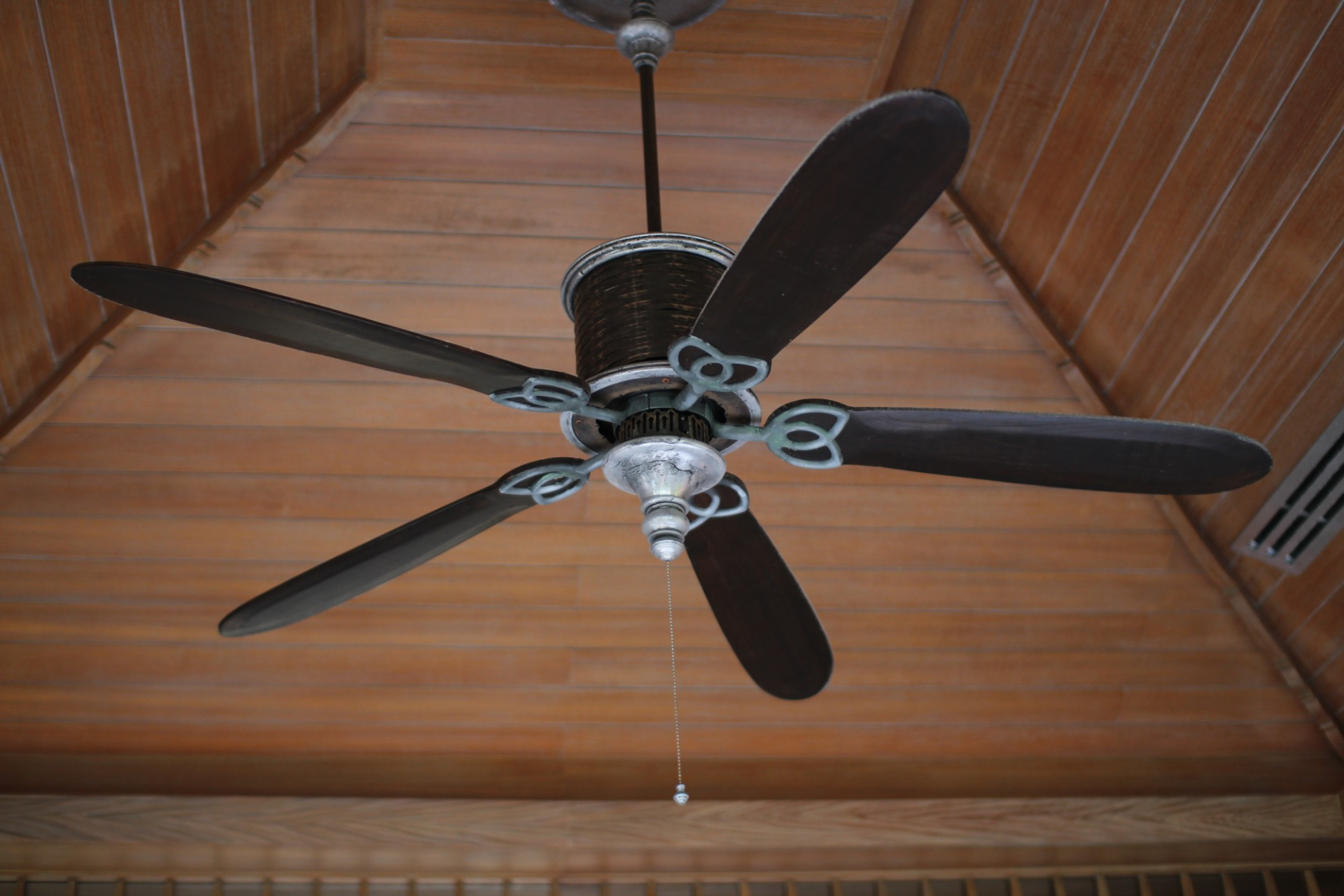 Say goodbye to uncomfortable summer days with a ceiling fan that prioritizes your comfort without drilling holes in your pocket.
Decide on a budget
The foremost thing is to figure out how much amount you're willing to shell out on your choice of a ceiling fan. Having a predetermined idea of the budget will keep you from being lured to fancier options that might not have additional functionalities.
More so, you'd be able to sort through the available options depending on whether it falls within your budget or not. It's also advised to keep a particular amount as a buffer, which can be spent on top of your current budget.
Keep the location into consideration
While it might seem so, ceiling fans are not one-fit-all solutions. They have to be customized as per the room you are installing them in, moisture level, etc. Weather conditions of the place tend to affect the performance of your fan, along with its lifespan.
Thus, it's imperative to thoroughly assess the place before stepping into the market to look for a device. You can also get in touch with a professional at this point to ensure that you pick the right fan type.
Primarily, you'd find dry-rated and wet-rated ceiling fans in the market.
While the latter is a versatile one, the same can't be said for the former. Installing dry-rated fans in a high moisture content area can cause rusting, burnout, or even meltdown of your device.
Size of the fan
The size and height of your room can't be ignored when you want to purchase a ceiling fan. These fans range from 14 to 74 inches and should be picked depending on the dimensions of your room. Installing a too small fan will be simply inadequate in terms of the airflow and won't serve any purpose. On the other hand, an excessively large fan will hike your electricity bill and waste too much energy.
So, select a blade span that goes well with the dimensions of the place in order to ensure correct usage. For this, you should first measure the precise dimensions of the room so that you can start looking for a suitable fan size.
Look at the fan efficiency
Not being mindful of the power rating of your ceiling fan can further take a toll on your pocket. So, you must check the power usage and star rating of the fan to ensure it suits the purpose well.
Purchasing a more efficient fan can look like a hefty expense, but you should treat it as an investment. Such a device will provide ample airflow without gobbling electricity like an inefficient fan.
Check for control options
With so many options available in the market, you can viably find ceiling fans that come with advanced control options. Such smart devices can be remotely controlled with a smartphone, thus proving to be a significant additional in your tech arsenal.
However, you may have to spend a bit extra if you're scouring for such control features. So, assess your requirements thoroughly and then decide what all control features you need in your device.
Do you want fan lights?
Fan lights are very much in trend these days because of how fancy they look and also serve a practical purpose. However, this choice depends on the lighting conditions of your room.
If it already receives ample natural light, you can skip the dedicated fan lights and go with a regular device. If the place is equipped with artificial lights, you can get along with a fan that entails lights to serve the dual purpose.
Pick a suitable design and finish
Ceiling fans can very well be a piece of home decor, which is why you should select them thoughtfully. Make sure they blend well with the design aesthetics of the place.
You can pick from antique to rustic designs, depending on your preference. Keep in mind your decided budget and whether you want to prioritize functionality over the design.
Get along with a reliable provider
Lastly, choose a reputed ceiling fan provider so that you don't have to bear any hassle of installation or upkeep. A trusted provider should provide you with a suitable warranty, along with maintenance tips for your device.